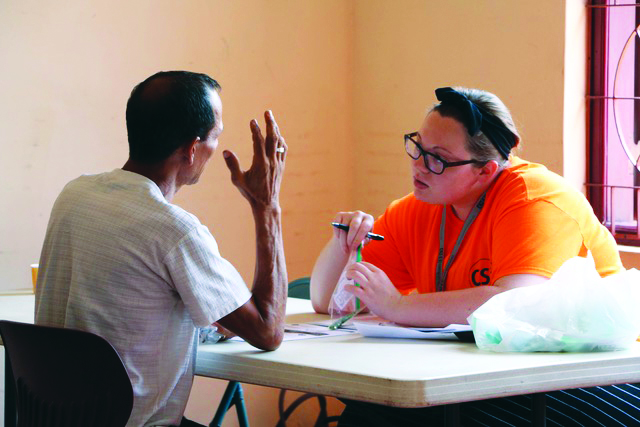 Around the world, brothers and sisters of like faith in the midst of suffering rely on the help and support of Compassion Services International (CSI). Beyond meeting people's physical needs, CSI also partners with missionaries and national ministers to support their efforts within communities. Your support on Compassion Sunday is one of the ways CSI prepares to meet the needs and opportunities of an upcoming year.
Jessica Driggers, an RN with a B.S. in Nursing, participated in a recent medical trip to Southeast Asia, where CSI partnered with UPCI Area Coordinator Prince Mathiasz, local ministers, and the Global Missions Next Steps group. Sis. Driggers said, "The reason we are impactful is not because we fix every problem; it's because we offer a two-fold solution. Compassion Services International gives relief for the present and hope for the future. When our team is gone and the supplies have long since run out, there's still a missionary or pastor there to help – someone to remind them that there is a God who can provide for every need, a God who can make them whole."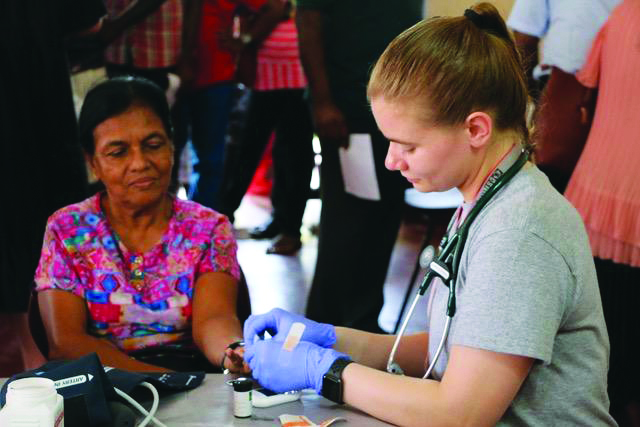 Your partnership with and giving to CSI makes medical trips like these possible, as well as disaster relief, humanitarian aid, education assistance, and more. To those who have participated in Compassion Sunday already, thank you. If you have not yet participated in Compassion Sunday 2019, it's not too late. Please consider devoting a service to hold your own Compassion Sunday, a day designated by UPCI Global Missions to raise awareness of human suffering and CSI's mission to help alleviate that suffering around the world, to pray for CSI, and raise funds to help CSI accomplish its mission. Downloadable media to aid in presenting is available, including a video, bulletin inserts, media slides and social media imagery. These can be found at compassionservices.org/compassion-sunday.
Pastors and churches, CSI is the UPCI-endorsed international relief agency. UPCI Global Missions will give offering credit to churches that donate to CSI's global relief efforts. To obtain Global Missions offering credit, please mark "UPCI Global Missions Offering Credit Requested" in the memo line of your check or in the memo text field of your online donation. Online donations can be made quickly and securely at compassionservices.org/donate.
Please make check donations out to: Compassion Services International, 3333-1 Rue Royale, Saint Charles, MO 63301