Worshiping…"In Times Like These"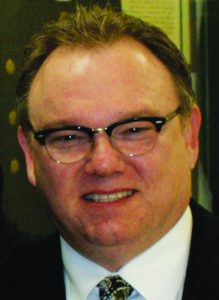 The current crisis in American and literally the entire world, has caused me to reflect on some of the great hymns of the church. While I do draw strength from many of the new songs, I love to blend the old with the new.
It's been said that you can't make new, old friends. I'm a very social individual and love to make new friends. But there is a history and connection with an old friend that cannot be duplicated with a new friend. The 19th Century Welsh composer, Joseph Parry said it this way. "Make new friends, but keep the old; Those are silver, these are gold."
I think the same is true for music in general. Each generation has their style of music and songs that will always be their favorite. I do love to make new musical "friends" but there is a connection with those old songs of the church that just doesn't have the same connection because of the history that I have singing and worshiping with the songs of my childhood and youth years.
In the past few days an old song of the church from my childhood, "In Times Like These" has been running through my mind. This song was written in 1943 by Ruth Caye Jones, a pastor's wife in Pennsylvania. The headlines of her Pittsburg newspaper were very distressing. The World War II casualty list was growing and the Allies were making slow progress through the boot of Italy. In American, everyone was living under incredible strain because supplies were being rationed.
Ruth opened her Bible to the Second Epistle to Timothy in chapter 3 and pondered the opening words. "But know this, that in the last days perilous times will come." She began to compose a song in her mind. She jotted some lyrics on a small pad in her apron pocket. A series of notes also played in her mind. Only later did she realize they came from the old clock on the mantle with its iconic Westminster Chimes. Soon the notes and music were composed and it became one of the most beloved Gospel songs of the 1940s and 1950s.
In times like these we need a Savior; In times like these we need an anchor. Be very sure, be very sure Your anchor holds and grips the Solid Rock!
This Rock is Jesus, yes, He's the One. This Rock is Jesus, the only One! Be very sure, be very sure Your anchor holds and grips the Solid Rock!
Our lives are like the open seas—calm and pleasant one day; stormy and tempest-tossed the next. But in times like these we can be very sure our anchor holds and grips the Solid Rock.
IBC Perspective Article
April 2020
Lindel M. Anderson, MME, DWS