Called to Feed the Sheep – Written by Charlotte L. Pound
"God called me to feed the sheep, not just to grow a church. Healthy sheep will develop and tell other hungry sheep where to be fed."—L. J. Harry 
Desperation Brings the Key
Bro. L.J. Harry believes the most important key to having a growing church came to him in prayer a few years ago. "Seeing that our church was shrinking, I became frustrated with God and let Him have it during prayer one day. I cried out in desperation, "God, I'm trying to grow Your church here. I need You to help me grow Your church."  God spoke back to me, saying, "I didn't call you to just grow a church; I called you to feed My sheep." Since then, I have tried to focus on feeding the sheep and leave the growing to God," he said.
Pastor Harry concentrates on feeding the sheep the Word of God through preaching and teaching. "Perhaps our strongest area of discipleship is our Wednesday Bible study where I teach through books of the Bible, one chapter at a time. I have taught in this way through Romans, I Corinthians, Galatians, Ephesians, Philippians, Colossians, Philemon, Hebrews, James, and am currently teaching through Revelation. This method of Bible study and teaching firms up our understanding of the Bible and its principles and allows me to teach on all the topics I would need to review if teaching topically," he said.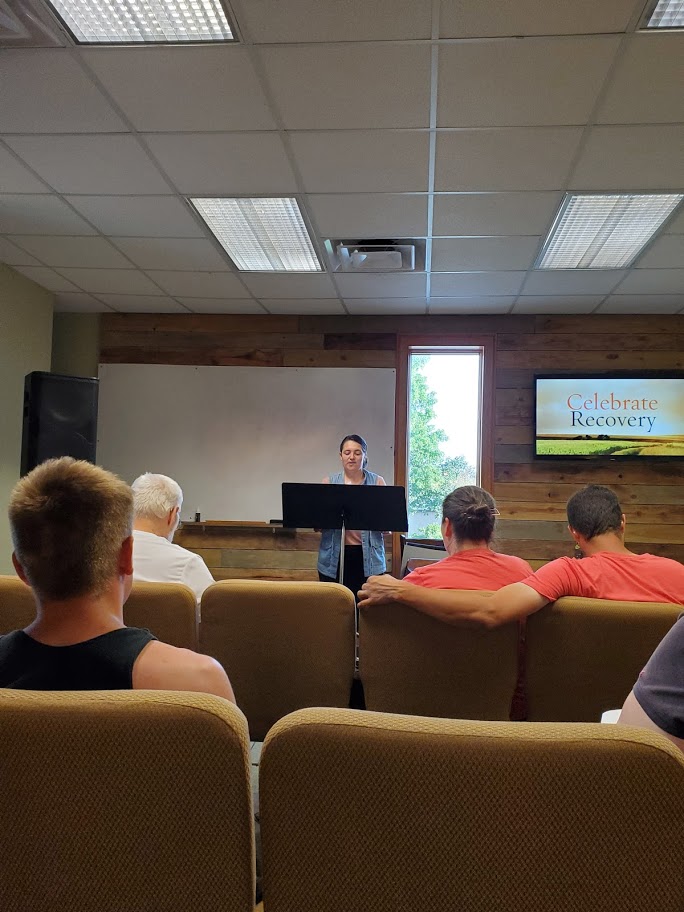 Becoming the Church of the City
"A revival-minded pastor should place his priorities on personal devotion, family, and ministry. I believe God gave me His vision about how the local church is to become the church of our city. Because of a major issue with addiction and hurt in our city, we began a program called Celebrate Recovery. It is a safe place for people to come for help with their hurts, habits, and hang-ups, and as a way to meet Jesus in their recovery. God has used this as well as our food pantry for His glory in helping us meet physical needs and become the church of our city," he said.
Intentional Ministries and Leadership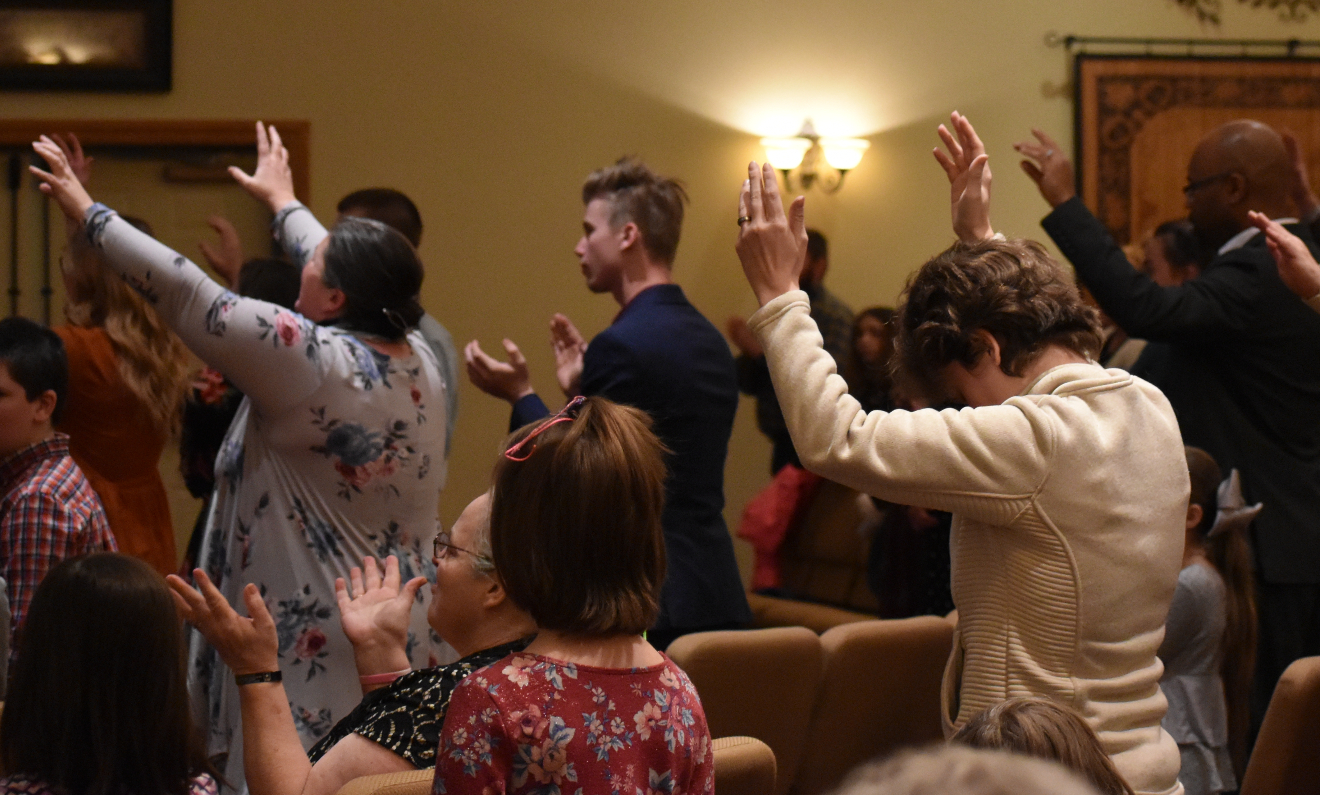 The various departments and ministries in the church consist of: Connect Kids, Connect Students, a burgeoning Hyphen group, Ladies', Men's, Seniors', Celebrate Recovery, Facilities and Grounds, Food Pantry, Global and North American Missions, Life Groups (interest-based), Media, Music, Small Groups (devotional-based). The department leaders meet monthly as well as annually. They don't hand in reports because Pastor Harry asks them to write job descriptions based on their understanding of their role. He then will compare their answers with his expectations of that role to see if they are on the same page. "For training our leaders, we use Ministry Central. Approximately 60% of our members are involved in some form of ministry. 30% are involved in evangelism. I'm working to change the culture from evangelism as a ministry or event into a lifestyle as a disciple of Jesus. We promote and encourage involvement through life groups for social connections and through volunteer ministry," he said.
Miracles Still Happen
"We are still rejoicing over one special miracle that happened in our church. I had officiated the wedding for a young man and woman who were both in the throes of active addiction. One of our local law enforcement officers had sadly told me that he thought the young man would likely die by an overdose or in a drug deal gone wrong. But God is still in the miracle business, and thankfully, the young man and his wife have been clean, off supervision, and living their lives for the glory of God. They visited the Ark Encounter during their honeymoon. People in active addiction don't typically make the Ark Encounter or anything focused on Jesus a priority," he said.
Guided By Principles
"My philosophy of ministry, meaning any deep guiding principles that give our ministry direction and purpose, is relatively simple.  God called me to feed sheep, not to grow a church. Healthy sheep will grow and tell other hungry sheep where to be fed," he said.
Bro. Harry loves preaching through stories in the Bible. "I do my best to stay in one story for each message so as not to confuse the listeners. Some of my favorite stories are the Gospel, the woman at the well, and the three Hebrew children," he said.
One of the areas or target groups that Pastor Harry considers the "focus" of ministry would be Celebrate Recovery. "My wife and I are heavily involved in Celebrate Recovery, so we treasure ministering to the hurting and the addicted in our city. I also thoroughly enjoy teaching our midweek Bible study to our core church family and firming up their faith," he said.
Built Through Sacrificial Giving
The current building was built in 2005 and will seat 300 comfortably in the sanctuary. ACC has a gym the same size as the sanctuary that doubles as a fellowship hall. "Dr. Robin Johnston taught us at Gateway that the fellowship hall of a church needs to be as valuable as the sanctuary—because fellowship is as valuable as worship in a church family. We have a chapel that seats between fifty and sixty for our adult Bible study, Wednesday Bible studies (morning and evening class), and Celebrate Recovery. I love the separate setting for teaching because I have a 32' square whiteboard with which I teach. We acquired this facility through sacrificial giving. We bought land in the late 1990s, built and dedicated the building in 2005, and by the grace of God, remarkable sacrifice by our Bishop, and generous giving by the church family, paid it off in 2015," he said.
Room To Build
The pandemic has made it difficult to track the growth of ACC this year, but prior to 2020, the church was growing quickly and consistently. For a few Sundays, they had to borrow chairs from the chapel for the sanctuary. Nine were baptized in 2020 and one received the Holy Ghost. This year has seen two baptized in Jesus' Name, and two have received the Holy Ghost so far. The average attendance for several years back is between 140-150. "We are on nearly thirteen acres, so we have room to build. Our next steps would probably be mirror services on Sunday mornings. We already have two classes on Wednesdays (morning and evening) to promote social distancing and allow seniors and retirees an opportunity for discipleship without having to drive at night. I'd love to build a youth center once we outgrow our building," he said.
The Early Years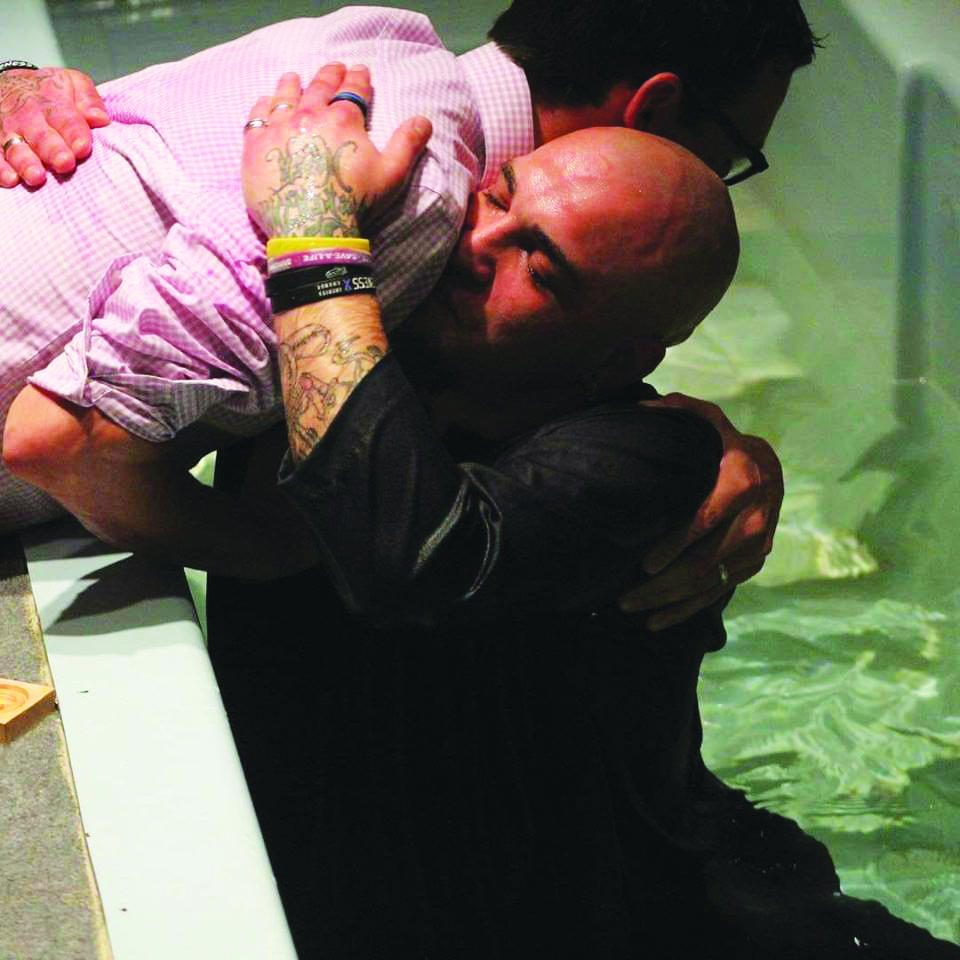 Pastor Harry grew up in Mount Vernon, Ohio, and was blessed to be raised in the church. He was baptized on September 11, 1988, and received the Holy Ghost on January 5, 1992, at twelve years of age.  "One unique aspect of my youth was that I always loved God but didn't really have a daily walk with Him. I wanted to be a preacher, but not vocationally. Then, however, God called me into ministry during Ohio Senior High Camp in the Summer of 1996.  I remember preaching my first sermon at sixteen years of age during a youth service in Mount Vernon. I didn't want to preach. I was praying for a shout-out or cry-out service, or for someone to pull the fire alarm. It was worse than bad," he said. Bro. Harry went on to receive a Bachelor's of Practical Theology from Gateway College of Evangelism in 2001. He is currently pursuing a Master's in Theological Studies from Urshan Graduates School of Theology. He recalled several men that have influenced his ministry greatly: Duane Kramer (pastor), Dan Monk (assistant pastor), Scott Graham, Robin Johnston, Steve Willeford, and Bill Hobson.
Stepping Stones of Ministry
There are always significant milestones of any ministry. "My lovely wife, Andrea, and I served as Youth Pastors in Longwood, Florida for five years. We then moved to Ohio, where I served as Pastoral Aide for four years, and Associate Pastor for six years. We took the church we now pastor on May 22, 2016, and have pastored here for nearly five years. The circumstances that led us to take this church were that we had moved to Ohio in 2006 with the understanding that Pastor Kramer wanted me to succeed him as Senior Pastor at the time of transition," he said.
Some Will Plant and Some Will Water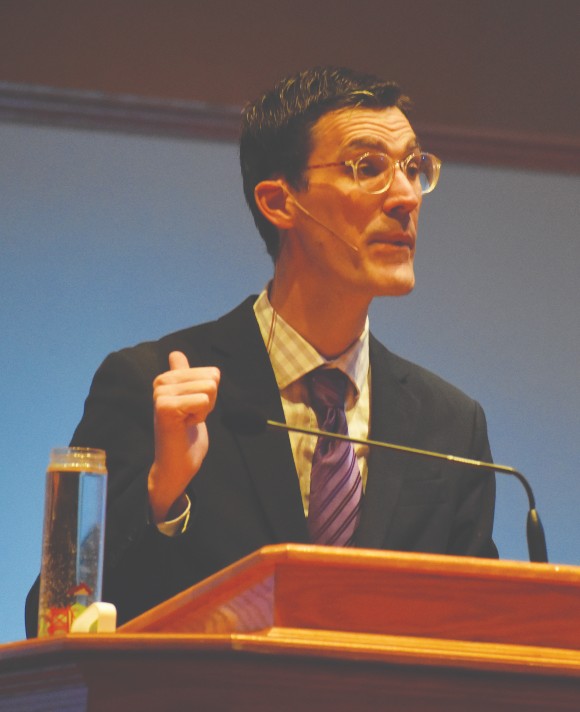 "Bill Cooley planted the church, and a handful of pastors pastored it: Dale Dickson, George Hinkle, Scotty Teets, Duane Kramer, and now I have the privilege to pastor my home church. The date of our first service at this church was in February of 1992. The first sanctuary was a split-level brick building in a residential neighborhood. It was dated, with a 'shotgun' sanctuary and bright red pews, but it was home.  We don't have a record of the number of members or saints when we came. That 'first service' was less than wonderful.  I even cried because I wanted to go back to our country church we had just left. It did get better with time. The outreach methods we used in those early years were door knocking, street services, and high-pressure evangelism," he said.
Unique Facts About the Pastor
The Apostolic Church of Mt. Vernon is flourishing under the pastoral leadership of  L.J. Harry and his wife, Andrea. They have two children: McKenna (15) and Raylee (11). Bro. Harry is the former Ohio District Youth President and is currently the Editor of the Ohio News Magazine. "One thing people would be surprised to learn about me is that I play XBOX games and I memorize license plate numbers. My preferred leisure activities are cycling, video games, and basketball. Besides my pastor, my favorite preacher is Rev. Scott Graham. Family activities that we enjoy most are board games or card games at mealtime. My favorite author, next to Jesus, is Max Lucado," he said. For more information or to contact Bro. Harry, you may email him at LHarry@vernonchurch.org. You can also go to the church website: www.vernonchurch.org.