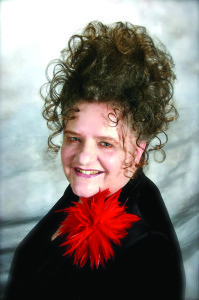 What way are you on? Broad is the way that leads to destruction. Narrow is the way that leads to life!
Within the body of Christ, my fear is that many are on the broad way even though they attend church weekly! Attending church does not save one's soul. A new birth experience as the Day of Pentecost (Acts 2:38) is absolutely necessary for salvation. After salvation, there must be a total surrender of body, soul and spirit unto the Lord!
People attending church that are walking in the flesh are not walking on the narrow way. The narrow way people live a life of purity. They have God in the center of all they do or say. As God looks at our hearts, does He see purity or hypocrisy?
Porn addiction has invaded church attendees. It's the secret sin of the church. Chuck Swindoll says, "Porn addiction is a cancer that is destroying the church." As a counselor for 25 years, I'm learning continually about youth leaders, music leaders, ministry leaders and others who are using porn on a regular basis.
The devil delights in destroying these people with the stronghold he has on the heart of porn users. They begin acting out sexually in ways they never dreamed they would do – sexting others, affairs, sexual abuse – thinking they can get by with these sin issues because they are done in the dark. Psalms 139 – light and darkness are the same to God. Everything done in secret will be revealed openly!
I am praying for God's anointing on November 11, 2017. I've invited four ordained ministers to join me on a DVD project: "Porn Addiction: Causes, Damages, Recovery Steps" that will be available for purchase on www.carolclemans.org soon.
© Carol Clemans, Anointed Bible Teacher, Cert. Pastoral Counselor, Cert. Christian Life Coach, Cert. Sexual Addiction Recovery Facilitator. Provides nationwide confidential counseling by phone (636) 448-0121. Read 'about ministry' page @ www.carolclemans.org – 400+ articles, teaching products, book: God's Design for Marriage. Watch teaching videos @ Carol Clemans YouTube channel. Mins. Ref: Pastor Daniel Batchelor, Dupo, IL.