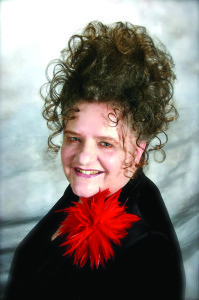 Porn addiction creates brain & body damage & destroys heart, soul, and mind!
Porn addiction is the hidden secret sin of the church. I feel like a lone wolf crying out in the wilderness of Holy Ghost believers! Jesus' desire was that all would come to repentance. God knows my heartbeat is to share salvation and encourage all who come to God to be holy as He is holy. Porn addiction will take many to eternal damnation and hurt many others along the way. This breaks my heart.
On July 7, I shared my heart through live video ("Porn addiction causes physical brain damage – including heart, soul, mind and body!") on my FB 'Life Enrichment Ministries' page. It is also posted on Carol Theobald Clemans FB page, Carol Clemans YouTube Channel and www.carolclemans.org.
We can go to church like the Pharisees did – dress right, give our offerings, worship for others to see. Man looks on the outward appearance, but God looks on the heart. God loved us so much that He came in the flesh to die on the cross and shed His blood for our sins. If we love Him, we must live with pure hearts before Him.
The porn-addicted person must surrender his/her whole heart, soul, mind and body under God's control. When you invite God into your thoughts, your feelings will be godly and your actions will not be controlled by the lust of your flesh! 1 Cor. 6:18-20 reminds us that we are the temple (house) of the Holy Ghost and our body does not belong to us. Our body was bought with a high price of Jesus' blood. We are to glorify God in our body and spirit, which belongs to God.
I'm a Certified Sexual Addiction Recovery Facilitator. For 27 years, this is one of many issues that I counsel. I shared my recent video on Carol Clemans YouTube channel – "Holy Ghost Fire Men's Movement." I'm praying the Holy Ghost will set our churches on fire for God's glory.
When 78% of men attending churches are controlled by porn, they are lukewarm, and God will spew them out of His mouth – Rev. 3. Church, let us wake up to what is happening. The devil is delighting in his deceit of porn. Porn addiction recovery is possible by submitting to God's truth!
www.carolclemans.org – read updated 'ministry page', read 500+ articles, view videos. Call (636) 448-0121 for counseling/teaching nationwide. Join teaching site: www.patreon.com/carolclemans. Ministry ref: Pastor Daniel Batchelor, Dupo, IL.