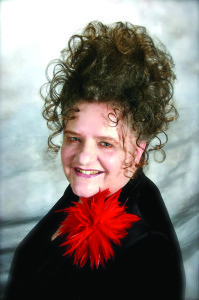 Pastors & Parents: Do your youth know God's Word?
My heart aches over the lack of God-knowledge among our youth who have been raised in the church. I counsel nationwide by phone (636) 448-0121 with pastors, parents, youth and people of all ages. I find many do not have a simple understanding of the oneness of God, how to explain salvation, how to apply the Word of God to their everyday lives, or the wonderful plan God has for His Bride. They do not live daily in the expectation that Jesus could come any moment in the clouds to catch His Bride away into heaven!
1 Corinthians 15:19 (KJV) 19 "If in this life only we have hope in Christ, we are of all men most miserable." We all need to know more about God and His Word!
Do your youth know how to explain the oneness of God? Do they know Galatians 5 – works of the flesh vs. the Fruit of the Spirit? Do they know how to be holy as God is holy – what it means – Ephesians 5:1? Have they been taught how to love God with their whole heart, soul, mind and strength – allowing God to be the center of every word and action? Have they been taught about the power of the tongue – death/life – it will stop gossip? Do they know that their bodies belong to God – they are the temple of the Holy Ghost and are to glorify God in their body (sexual purity) and spirit – 1 Cor. 6? Do they know Jesus could come any moment – Titus 2:13 (KJV). 13 "Looking for that blessed hope, and the glorious appearing of the great God and our Saviour Jesus Christ;" – any moment Jesus could appear for His Bride. After the Great Tribulation, after the thousand years of peace, after the White Throne Judgment, God is going to create a new heaven and new earth that we (the Bride) are going to rule and reign over forever and forever! We need a revival of the Word of God!
© Carol Clemans – August 2017 – Bible teacher/speaker over 50 years, Certified Pastoral Counselor providing nationwide confidential Holy Ghost counseling by phone (636) 448-0121/Skype/Facetime/Facebook video, watch teaching videos on Carol Clemans YouTube channel. Read 'about ministry' page @ www.carolclemans.org.
Ministry ref: Pastor Daniel Batchelor, Dupo, IL.