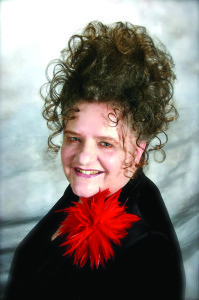 Start the new year by pondering on Godly thoughts. We function by thoughts that create our feelings and then we usually act on how we feel. When life's circumstances are tough, it is so easy to focus on the negative aspects of the events of our lives. It is the devil's delight to drag us into his depths of despair through negative toxic thinking.
Satan is the father of lies. He distorts and twists God's truth and speaks lies into our hearts/minds. It's the devil's scheme to distract us away from God and His Word. Proverbs 18:21 (NKJV) 21 "Death and life are in the power of the tongue, And those who love it will eat its fruit."
When we dwell on the negative, it is like speaking a death sentence to our dreams and goals in life spiritually and naturally (our brain even turns black). When we choose to think and speak positively, we are speaking life into our spirit and our mind (our brain lights up and builds new connectors – Ref: Dr. Caroline Leaf). Our physical body responds to our thoughts and words either for healthiness or for sickness of mind, body, and soul.
Our thoughts and words not only impact our lives but also the lives of those around us. Our family, friends, neighbors, fellow employees, etc. are 'reading us' as open books. All of us have the power of influence. Are we reflecting the glory of God to others 'in our body and spirit which belong to God?' – 1 Cor. 6: 18 – 20.
God (our Wonderful Counselor – Isaiah 9:6), says in Philippians 4:8 (NKJV)  
We must choose to meditate on the true, noble, just, pure, lovely, good, virtuous and praiseworthy things! We must ask self, "What is God's truth about my life?" God says, "Rebuke the devil and he will flee from you!" Make a choice to focus on God's blessings. Give Him thanks in all things!
As we choose to thank God for His blessings, He gives us strength one day at a time to love Him and serve Him in all circumstances. Faith is being strong in the middle of the storms of life. Continue to believe God for things you cannot see. Never give up! Meditate on God's Word!
© Carol Clemans –www.carolclemans.org – Bible teacher for churches/conferences. As Certified Pastoral Counselor, provides nationwide confidential counseling by phone/Facetime/Facebook video/Skype (636) 448-0121. Shop for teaching CD's, DVD's, book: God's Design for Marriage. Watch teaching videos on Carol Clemans Youtube channel. Mins. Ref: Pastor Daniel Batchelor, Dupo, IL.