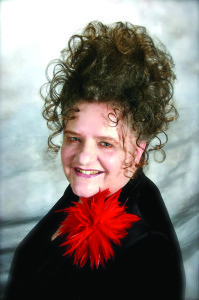 James tells us that the implanted Word of God will save our souls. As I counsel people nationwide, many share a hunger for the teaching of the Word of God. In the fall of 2018, I started a teaching site – Walking in the Word – hosted @ www.patreon.com/carolclemans. This site now has over 40 live teaching videos for spiritual, emotional and relational growth. I add about four new live video teachings each month. They will continually be available by most recent date.
This teaching site's mission is to provide the Word of God in a way that will help hurting people and equip others who desire to be healing helpers. God's Word has the truth – it will make hurting people free from their toxic thinking. Romans 12:2 tells us to "be transformed by renewing the mind!"
We must know how to use the Word of God as a healing balm to the wounded heart. The wounded hearts look at their lives through the tunnel vision of distorted thinking. It's the devil's delight to flood minds with negative thoughts. Negative thoughts are not from God. We must teach how to recognize the toxic thoughts and replace them with God's truth.
Out of my unpublished updated book, God's Healing for Hurting People, I taught from each of the 10 chapters (one video teaching for each) – read the chapters and additional commentary – on www.patreon.com/carolclemans, which is a treasure of wisdom in healing for hurting people. People tell me they have never heard this type of teaching from God's Word.
Each of the video teachings could be used for leadership training. They could be used in home groups. They are an outreach tool also because I teach about salvation in almost all the videos. This unique teaching site comes from over 50 years of teaching God's Word and 27 years of counseling. My father (Elder Raymond Theobald 1910 – 1995) was a theologian and instilled a love for the Word in my heart as a young child. Please try it for one month and be blessed.
www.carolclemans.org – read 'about ministry' page for details of nationwide counseling/teaching (636) 448-0121-read 500+ articles. Join: www.patreon.com/carolclemans. Watch additional teaching videos on Carol Clemans YouTube. Mins. Ref: Pastor Daniel Batchelor, Dupo, IL. FB: Carol Theobald Clemans & Life Enrichment Ministries, Inc.