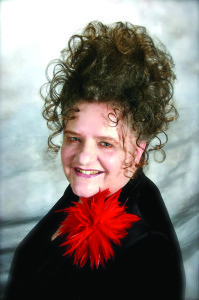 I taught six years at Christian Life College in Stockton, Calif., under the leadership of Dr. Daniel Segraves. Out of the six subjects I taught, one was Principles of Counseling and another was Marriage and Family. For ten years, I provided pastoral counseling for Pastor Kenneth Haney at Christian Life Center before he became superintendent of the UPCI.
Every year in the marriage class at CLC, I would take a survey of the students. I would ask who wanted a marriage like their parents' marriage because it was good and they desired to make it better, or who did not want a marriage like their parents. The average over the years was 67% did not want a marriage like their parents. Most of these students came from Christian homes.
I have been counseling for 26 years dealing with marriage, parenting, healing for damaged emotions, sexual abuse healing, porn addiction recovery, anger issues, spiritual and relational growth, divorce recovery and grief support, etc. The Word of God is the foundation for the teaching I do for churches/conferences and my counseling.
I have written a soft cover book that came out of teaching the class on marriage and the marriage seminars I teach for churches – God's Design for Marriage. The chapter titles are: "In the Beginning God – Is God in the Middle of your Marriage – God's Foundational Plan for Marriage – Communication and Decision Making – Forgiveness: It's for Your Benefit and Joy – I Must Have Integrity with God – Godly Parenting – Protect the Sexual Purity of Your Marriage."
Supt. David Tipton Jr. of Mississippi asked my permission to teach from my marriage book. It was an honor to say, "Yes!" Many young married couples do not have parents who have a godly, loving marriage. They need to learn God's design for a God-centered marriage. It's a pre-marital counseling tool, also. Order this book at: www.carolclemans.org plus teaching CD's & DVD's & 495+ articles as resources.
Call Carol Clemans to schedule anointed teaching for churches/conferences or for nationwide phone/Skype confidential counseling (636) 448-0121. Mins. Ref: Pastor Daniel Batchelor, Dupo, IL