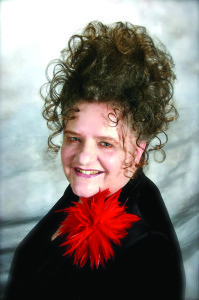 Don't be intimidated by anyone! Paul says not to be intimidated by your enemies (Phil. 1:28). This counselor says, "Do not be intimidated by another human whether friend or enemy!"
Intimidation is a tool of the devil. It can be added to low God-worth – a feeling of being inferior to others. Why? All humans are created by God – that puts us all on the same value level in God's sight. All humans will stand before God at the Judgment Seat of Christ or the Great White Throne Judgment – God is the judge of all.
God does not compare us regarding status in life, education, pedigree, finances, abilities, performance, ministry, etc. He looks at our heart!
I made a decision a long time ago that my accountability is to God alone. I purposed in my heart to know God's Word and to obey, love and serve Him, not people.
The Bible teaches submission one to another in the fear of the Lord – Eph. 5:21. Mutual submission is based on the fact that all must be in submission to God first.
If you are looking for other people's approval, you are miserable. There will always be at least one person that does not accept or agree with you. That's okay. We must refuse to be a people pleaser. We must be determined to be a God pleaser – He is our judge.
God says if we compare ourselves among ourselves, we are foolish! God created each of us with a unique design, and with abilities and callings on our life.
We are all created by God in His image and likeness. First of all, God gives us value because He is our Creator. Secondly, God was manifest in the flesh as Jesus Christ and He paid the price for our sins on the cross – God became our Savior! THIS IS WHY WE HAVE EXTREME VALUE!
Our value and worth come from GOD ALONE – not from our performance in the past, present or future!
www.carolclemans.org – read 488+ articles & watch 100+ videos on Carol Clemans YouTube channel.
Invite me to teach through www.Skype.com for your church, home group, or ministry – (636) 448-0121. I provide counseling nationwide by phone/Facetime/Facebook video/Skype. Mins. Ref: Pastor Daniel Batchelor, Dupo, IL.
© Carol Clemans