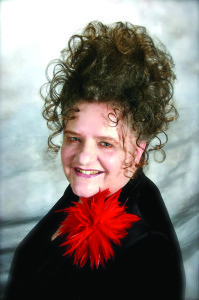 Our churches nationwide have many people that are saved but hurting spiritually, emotionally and relationally. The Lord removes our sins at salvation, but He does not remove our life's experiences, memories or emotions. One out of three women and one out of four men have been sexually abused. Many women have had abortions. Divorced victims are sitting on our church pews – parents and children.
These people are saved but deeply wounded and are fearful to talk about it. Many have told me that when they approached their leadership, they were told, "You just need to pray, fast and read your Bible more." This response piles more guilt and pain in their heart because they do pray, etc., and still have the emotional pain.
My counseling education was from a Bible base (read bio www.carolclemans.org about ministry page). My two-year study at the Institute of Christian Counseling gave me the tools of scripture to use to help the hurting person be healed spiritually, emotionally and relationally. Through my 50 years of Bible teaching and 25½ years of being a Certified Pastoral Counselor, I've witnessed God's truth transforming hearts and lives – Romans 12:1 & 2 – by renewing the mind!
One counselee recently sent me this email: "Sis. Clemans, you helped change my 'stinking thinking' from dwelling on shattered broken dreams and a dismal past to embracing healing and joy in the Lord. He honored my effort more than I ever expected! Thank you for your ministry and the tools you teach/give those who are counseled by you! You helped change my life!" Love your ministry, with a grateful heart, RS. To God be the Glory!
Pastors, teaching products and 450+ articles are available @ www.carolclemans.org on Bible answers to life. Watch 100+ video teachings @ Carol Clemans YouTube channel. I teach for churches/conferences for spiritual, emotional and relational growth. Now, 99 percent of my unique confidential counseling is nationwide for pastors and lay people.
God's Word has the answers for hurting hearts. We must seek God's wisdom in helping the hurting to heal and 'grow up into Him' – Ephesians 4:15.  Pastors, I can be your 'off campus' counselor (636) 448-0121. Min. Ref: Pastor Daniel Batchelor, Dupo, IL.
© Carol Clemans – Teaching CD's & DVD's, book: God's Design for Marriage – teach marriage seminars – married 47 yrs. to ordained minister, Rev. Harold Clemans. Facebook: Life Enrichment Ministries, Inc. (501c3), Carol Theobald Clemans, Twitter, LinkedIn, Google+