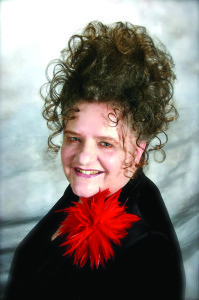 Our spiritual warfare is in the battle of the mind. Every negative thought that comes in our minds is from the master deceiver. The devil delights in dropping toxic thoughts into our minds. Every person that calls me for counsel nationwide is bombarded by the lies of Satan about his/her life. The devil knows our today and yesterdays, but he does not know our future. He uses the negative/painful things in our past and present to do great spiritual warfare.
People get stuck in the mud of their painful experiences by entertaining the toxic thoughts that the devil plants in the mind. The basis of my counseling is from the foundational scripture – Romans 12: 1 & 2 – Amplified Bible (AMP)
12:1 "Therefore, I urge you, brothers and sisters, by the mercies of God, to present your bodies [dedicating all of yourselves, set apart] as a living sacrifice, holy and well-pleasing to God, which is your rational (logical, intelligent) act of worship. 2 And do not be conformed to this world [any longer with its superficial values and customs], but be transformed and progressively changed [as you mature spiritually] by the renewing of your mind [focusing on godly values and ethical attitudes], so that you may prove [for yourselves] what the will of God is, that which is good and acceptable and perfect [in His plan and purpose for you]."
The path to emotional and spiritual healing comes from the Word of God. I help people filter their pain by asking, "What is God's truth about my life?" When we become a 'word feeder,' we gain the mind of Christ through the power of the Holy Ghost – 1 Cor. 2:16. We become transformed by renewing our mind. We must choose to purge toxic thoughts and replace them with God's truth.
Read the 470+ articles @ www.carolclemans.org – read 'about ministry' page for bio. Watch 100+ teaching videos on Carol Clemans YouTube channel for spiritual, emotional and relational growth. If you are saved but hurting, schedule one counseling session (636) 448-0121.
© Carol Clemans – Certified Pastoral Counselor, Bible Teacher, Christian Life Coach, Sexual Addiction Recovery Facilitator, Marriage Seminars – book: God's Design for Marriage (shop @ www.carolclemans.org). Mins. Ref: Pastor Daniel Batchelor, Dupo, IL