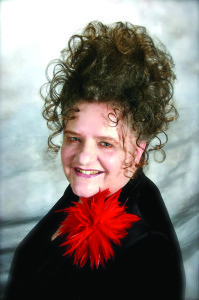 Silent no more about sexual abuse healing!
Sexual issues are shied away from in the church. God created sex (male & female) and we should not be afraid of the subject. I've been counseling sexual abuse emotional healing for 27 years. One in three females and one in four males are the numbers in reported cases. (What about all the un-reported cases?) Many males turn to porn after being sexually abused. As a Sexual Addiction Recovery Facilitator, I also counsel porn addiction.
The majority of sexual abuse happens in childhood (even currently) and most bury the hurt and pain for many years. The abuse touches every area of life – spiritual self, emotions, self-value, relationships, marriage, etc. Even though the person has salvation, they feel distant from God, unlovable, worthless, helpless and hopeless. Some carry the guilt, shame and blame that belongs to the perpetrator. Some ask, "Where was God when I was being abused?" God's Word/truth has the answers to transform hurting hearts to healed hearts.
I provide God-based counseling nationwide for pastors/lay people. Read 'about ministry' page on www.carolclemans.org for counseling/teaching details.
Please join my new membership Bible teaching site: www.patreon.com/carolclemans. This Bible teaching is for spiritual, emotional and relational growth. I'm teaching on subjects I counsel. It can be shared as an outreach, training leaders, helping pastors and others to become healing helpers. I just finished reading/teaching from my unpublished book, God's Healing for Hurting People.
My 50 years of Bible teaching and God-based counseling for 27 years gives me a foundation of God's wisdom to share as a conduit that is unique from others. My first 10 years of pastoral counseling was for Bishop Kenneth Haney @ Christian Life Center. I taught six years @ Christian Life College under Dr. Daniel Segraves six subjects including Principles of Counseling & Marriage & Family. I give God all the glory!
I break the silence in the church on sexual issues teaching Sexual Purity for All Ages seminars. People are empowered to make godly choices when taught God's truth on all 'silent issues' – we must be silent no more!
www.carolclemans.org – (636) 448-0121 – book: God's Design for Marriage or eBook on amazon.com – teach Marriage & Family Seminars. Married 48 ½ years to Rev. Harold Clemans. Mins. Ref: Pastor Daniel Batchelor, Dupo, IL.