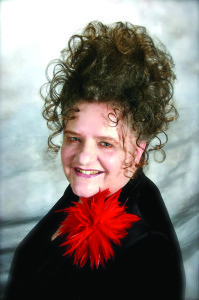 My hubby (Rev. Harold Clemans) and I are both thankful to God Almighty to be back home looking at the view of the setting sun through all the trees' leaves after a 12-day stay in the hospital!
This began with the need to have a tooth pulled – being off blood thinner four days – probable cause of strokes on July 28 – admittance to the hospital – a gamut of serious tests revealed right neck artery blocked 90% – artery cleanout surgery Aug. 2 – then Friday, Aug 3 chest pressure – more tests including heart cath – his 21-year-old four bypass arteries completely clear!
The Lord appeared to my hubby twice – first time the morning of artery surgery saying, "Do not be afraid. I will be with you through this surgery." The second time happened late Friday evening after a chest pressure episode, "I was with you through your surgery and I will be with you through this process." Hubby was able to describe the Lord's general appearance. He was in tears as he told me.
My hubby is almost totally deaf from a high fever that settled in his ears at age 11 with nerve deafness. With hearing aids, he is able to hear sounds, but clarity is extremely difficult. My voice is low, and I enunciate my words with clarity. Hubby does not understand most people. The lack of understanding in times of crisis is extremely stressful. Maybe that is why the Lord appeared to him.
We pray consistently for the Lord to heal the deafness, but God has not chosen to do so. Yet, we still glory in the Lord, the God of our salvation!
We are told to "number our days." I believe that means we must be thankful for each day of life and live each day for His glory. God knows our birth date and our death date (or rapture before death). We are to live each day giving God glory in our body and spirit which belong to God – I Cor. 6:18-20. Rejoice in each new day!
Carol Clemans – Certified Pastoral Counselor/Bible Teacher/Christian Life Coach – provides nationwide ministry of counseling/teaching. Read details @ www.carolclemans.org – 'counseling/teaching info' page – (636) 448-0121. Pastor Daniel Batcher, Dupo, IL, Mins. Ref.