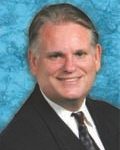 Plateauing is a common problem in churches – meaning two to three years of non-growth. Noted researcher Thom Rainer states that according to current research, eight out of ten churches in America are either plateaued or declining.
To move out of a plateaued condition requires change. Someone once said, "If you always do what you've always done, you'll always get what you've always got." Understanding the fundamental aspects of church growth is key. However, applying those principles takes both determination and effort.
Often an outside set of eyes can help. A church growth consultant will evaluate your current organization and management structure, your outreach and evangelism program, and your new convert retention factors (the three basic pillars of church growth) and make suggestions that will help you move forward. The end result of such an evaluation should be a five-year plan to hopefully help your church double in attendance and membership. 
To grow you have to sow gospel seed. The more you sow, the more you reap. Organizing your church to encourage a higher percentage of your members to join the harvest is critical. One person (i.e. yourself) can only do so much. But smaller churches often have a lack of qualified leaders. Nevertheless, creative methods can be used to help you utilize marginal individuals and still get the job done. But it requires a willingness to consistently manage your organization. Most organizations fail because of poor management.
Outreach methods have changed. What worked twenty years ago no longer works today. With newer methods, smaller churches are seeing more visitors and converts. Often all that's needed is an adjustment to your current program and then consistent application.  
Most churches need to implement a solid new convert retention plan. Growing churches will keep fifty percent or more of their new converts each year. Declining churches often keep twenty percent or less. Implementing a program that focuses upon instruction, fellowship and involvement can see your retention greatly improve.
If you would like to see your church grow, email me at tmassengale@apostolic.edu and I will be more than glad to assist you in getting your church moving forward once again.