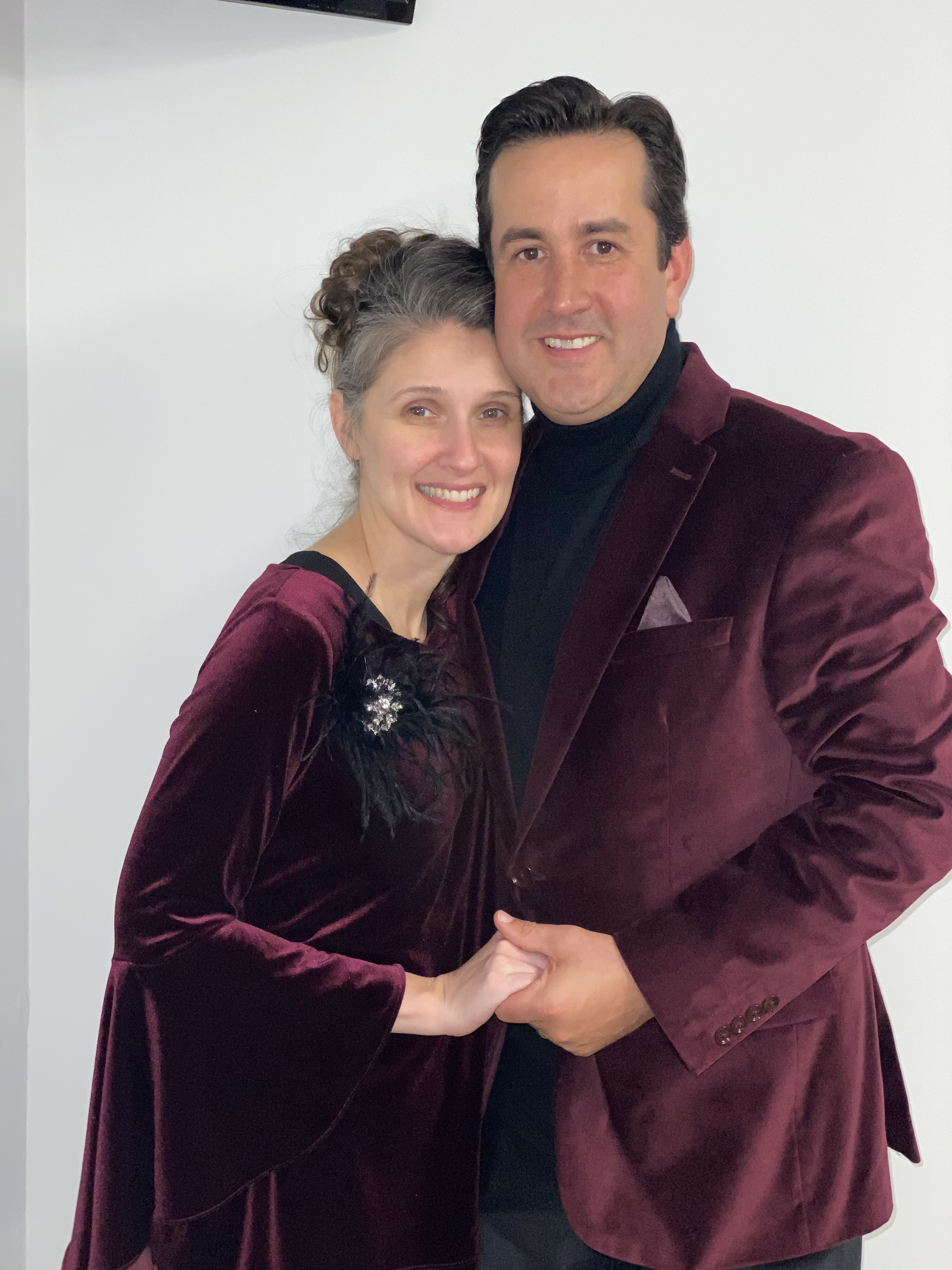 Hope On The Horizon
South Flint Tabernacle is a dynamic, Spirit-filled church that is undergirded by prayer and the Word of God. Its purpose is to win and mentor disciples by exalting Jesus, encouraging people, equipping Christians, and evangelizing the world.
Rev. Jason R. McGhee and his wife Jerusha pastor this thriving revival church in Burton, Michigan. They have two children, Jade (21) and Jason "JJ" (14). Bro. McGhee has served as the Michigan District Multicultural Director, and currently he and Sis. McGhee has the honor to serve as the Michigan District Hospitality Coordinators.
Principles of Growth & Revival:
Pastor Jason McGhee of South Flint Tabernacle (SFT) believes that growth and revival must start with a relationship with God and prayer. "It is often said that people don't care what you know until they know how much you care. We believe that sowing the seed of revival is about building relationships with others. Growth is not just about a one-time experience at the church, but a lifestyle change. People are leaving their communities and, in some cases, even being cast out by their families for making a lifestyle change. The church needs to be there for them so that they feel God's love and have a support system to uphold them. I feel that if you create this environment you will see growth and revival, and not just in numbers. I believe that it is a priority for the pastor to cast a vision for a church and do all he can to fulfill that vision. A pastor can be a leader in ministering, reaching, and discipling. Taking time to show love and care will create the environment for leaders to follow, and it will also allow for growth," he said.
Organization & Management: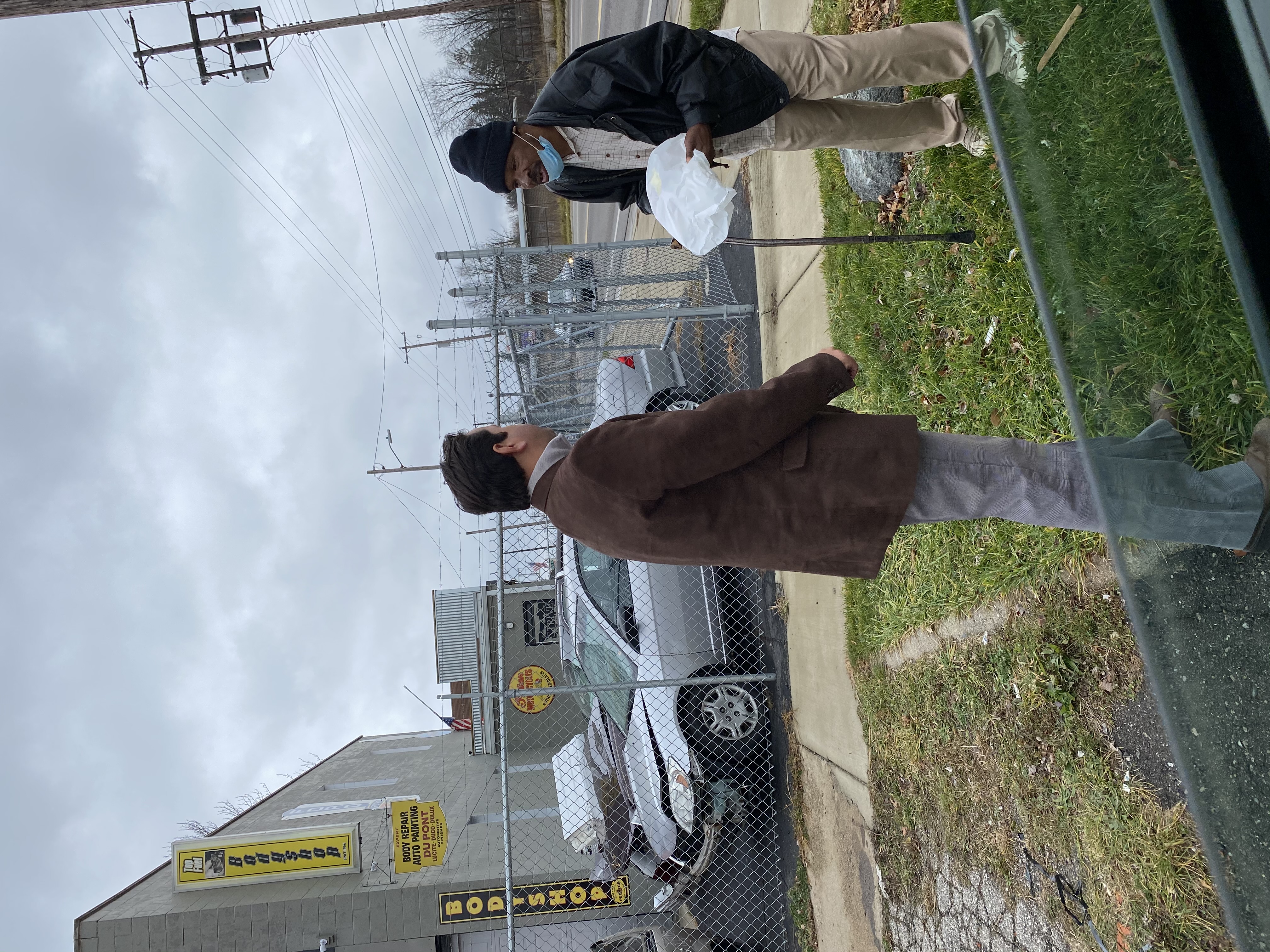 SFT has numerous departments and ministries. Directors/leaders are given job descriptions and they turn in reports after each event that they lead. There is a yearly planning meeting, as well as a quarterly checkup. "We try to put a focus on volunteering in ministry at SFT. We strive to create an atmosphere where people want to be involved and are excited about it," Pastor McGhee said.
SFT estimates that at least 65% of the saints are involved in some form of ministry. Pastoral leadership is in communication with department heads & ministry leaders weekly. The training materials used are vast: books, guest speakers, and special training lessons, many of which have been written by their Bishop, Robert E Henson.
Ministries and Departments
Entry-Level Ministry; Music Ministry (MM) – Choir; MM – Musicians; MM – Praise Singing; MM – Groups; MM – Worship Leading; MM – Children's choir; Sunday School Dept; Sunday School Choir; Daystar Childcare Center; Children's Ministry-Super Church; CM-Kidz Bible Study; Bus Ministry; Arise Ministry; Arise Choir; Arise Drama/Sign Team; Home Friendship Groups/Small Groups; Ushers; Greeters; Security; Medical Team; Attendance; ARK/NET (Altar Record Keepers / Newborn Edification Team); ACTS Ministry; Marriage Enrichment Ministry; Mentoring Men's Ministry; Ministry Discovery Class; Ladies' Ministry – Bake Sales; LM – Church Dinners; LM – Funeral Dinners; LM – Ladies Care Team; LM- Parties/Teas/Banquets; LM – Decorating; ICE Ministry; Care Ministry – Hospital Visitation; Care Ministry – Shut-in Visitation; Compassion Ministry; Diamonettes; SFT Scroll; Multi-Media – Sound; Multi-Media – Projection; Multi-Media – Cameras; Media Sales Booth; Holy Grounds; Home Bible Study Ministry; Hyphen; Prayer Ministry; Follow-up Ministry; Jail Ministry; Church Lock-up; Community Clean-up; New Life Discipleship Class; Kidz Doctrinal Training; Hosting Ministry; Clothes Closet; Food Distribution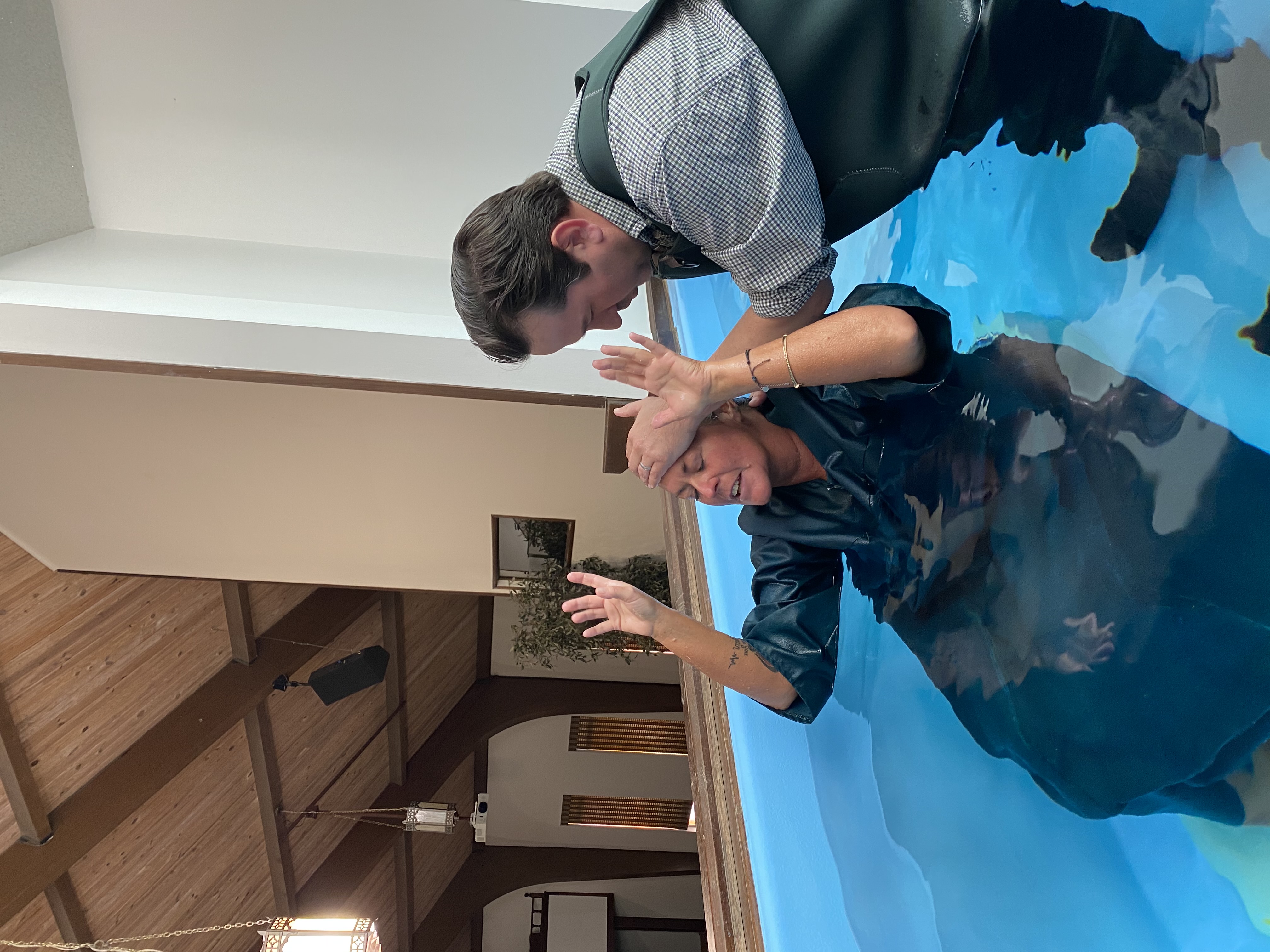 Special Miracles
"God has been so good to SFT and is blessing our efforts in Drive-Through-Prayer.
We have actually had a few people get the Holy Ghost through our Drive-Through Prayer effort.
One gentleman was contemplating suicide and felt hopeless. He saw our Drive-Through-Prayer event going on and pulled his car in. After some time of prayer and conversation, God filled him with the precious gift of the Holy Ghost. He was later baptized in Jesus' name as well.
"During the pandemic, we were able to provide over 150 meals for some of our community members as well as My Brother's Keeper, a homeless shelter for men and veterans in the Flint area. We were able to do this on Thanksgiving Day.  We have created "hope bags" for the homeless of our area. We also provided lunches for many of the police departments in our community as well as the front-line workers at our local hospitals," he said.
Personal Ministry
"People need hope. My philosophy of ministry is to see the potential of people even when they can't see it themselves. I enjoy preaching on salvation and the life-transforming power of God," Pastor McGhee said.
Current Facility
"We are a brick-and-mortar building. We currently take up a whole city block. We started off as a small building and the Lord has blessed us. We were able to add on and we now have a large sanctuary that can seat close to 650.
"The Lord has blessed us with a growing revival, and we are currently in a building project. We also have additional property about a mile down from our current church building where we have laid the foundation for our new church building. On that same property, we have a beautiful gymnasium that we use for multiple purposes, including our catering business. This property is also the home to our growing Daystar Child Care Center. Even in the middle of a pandemic, the Lord has blessed SFT with an ever-growing Sunday congregation and we are looking forward to being in our new building according to God's perfect timing," he said.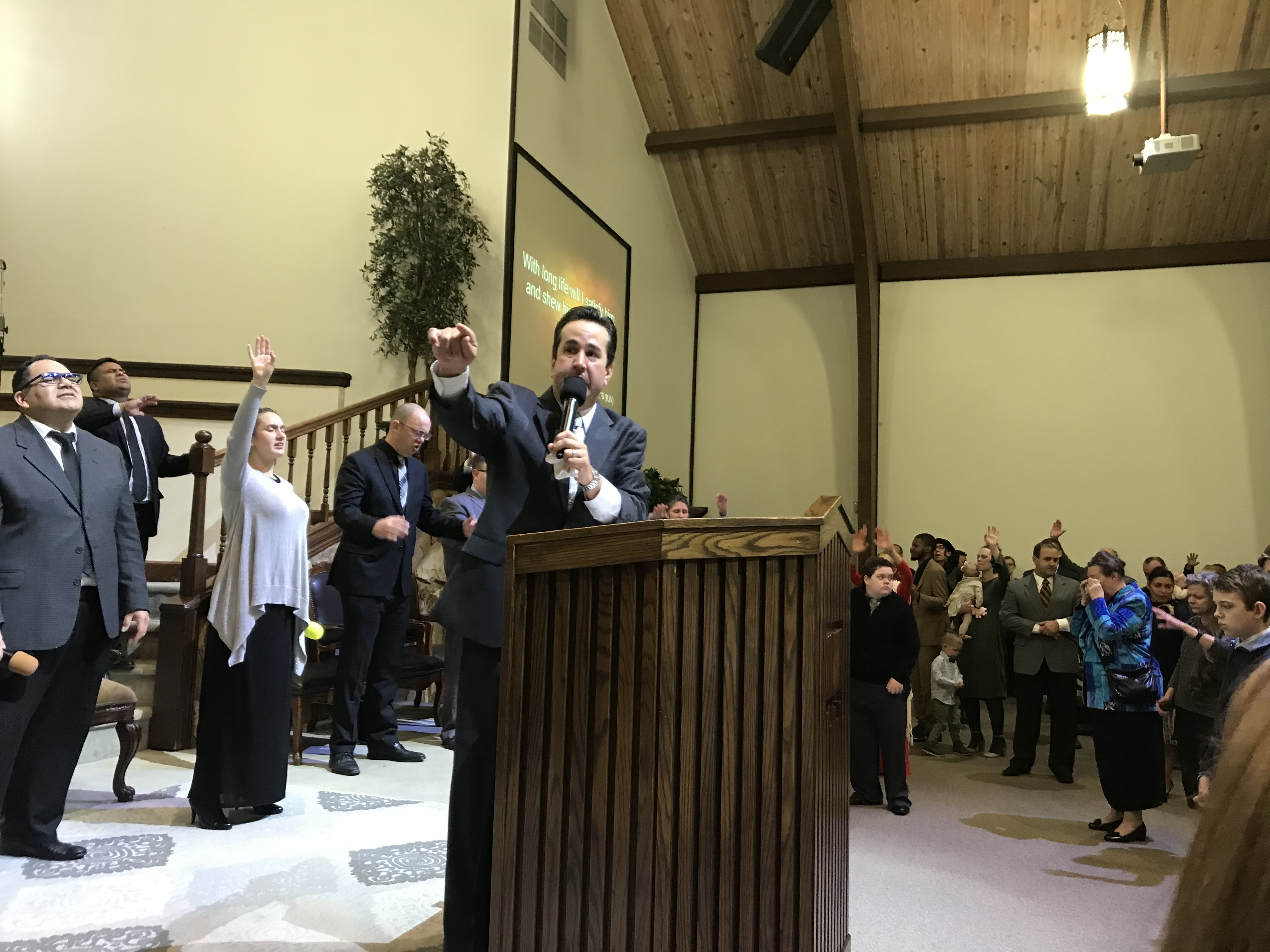 Spiritual Journey
Pastor McGhee grew up in the beautiful state of Alabama. He was taken to church from an early age by his God-fearing mother. He received the Holy Ghost and was baptized in the name of Jesus Christ as a young man.  Pastor McGhee received his calling as a young boy and carried it with him until adulthood.  "I was granted ministerial license with the Michigan District UPCI and the first person I baptized was my father, for whom my mother and I had prayed for so many years. It was a beautiful blessing that God gave me that very special moment in my ministry," he said.
Church History
South Flint Tabernacle was founded by the Rev. William McLaughlin in March of 1931. The church originally met in the two-story wooden schoolhouse known as Lincoln School.  The Rev. Albert A. Abbey became the pastor a few months later. As the church grew, in the Fall of 1934, the church purchased a property and started construction on a new building. It was located at the corner of James and South Saginaw Streets, in Burton, Michigan. The Rev. Herbert Ervin served as pastor from 1967 to October of 1970. In 1971, Rev. Arthur Pruett became the pastor. Rev. Nathaniel J. Wilson served as pastor from 1973 to 1979. In 1976, they started the construction of what is now the current sanctuary. Then, Rev. Robert E. Henson and his family accepted the pastorate of South Flint Tabernacle from October of 1979 to 2016. In 2016 he was voted in as Bishop and currently remains in this position.  In October 2016, Jason R. McGhee was voted in and continues to serve as pastor.
"I believe that the Church's solid Bible teaching and preaching is one major reason for the continuing growth of the church. In an endeavor to encourage community participation, the church offers free home Bible studies and places a strong emphasis on discipleship.
South Flint Tabernacle has become known as a flagship congregation in the worldwide fellowship of the United Pentecostal Church International. The church will celebrate the 90th Anniversary in April 2021," he said.
Some of the special community events sponsored by South Flint Tabernacle include: Back the Badge Sunday (Honoring Police, Fire, and EMS personnel), Baker College Sunday, Blessing of the Bikers, Support Our Troops Day, Hope Bag Distribution, Food Giveaway, and Project HOPE.
South Flint Tabernacle is now the mother church for a group called C.O.H. – "Celebrating Our Heritage" – where many of the churches' pastors or wives have come out of SFT. The C.O.H. family meets four times per year to strengthen each other. The largest one is in May each year and includes all thirteen churches.
Personal Remarks:
"For leisure, I enjoy playing basketball with my son and going on walks with my family. I enjoy listening to sermons from many different preachers. I am Native American and belong to the Poarch Band of Creek Indians. I am thankful for that heritage. My favorite books to read are on Jewish commentary," he said.
If you would like any more information about the South Flint church, you may contact them through their website: www.southflint.org. Office Number: 810-743-1710. Fax Number: 810-743-9591. Pastor's Email: jrm@southflint.org. Sis. McGhee's Email: Ladymcghee@southflint.org.