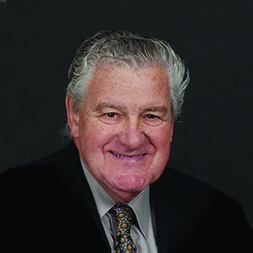 Paris' 856-year-old Notre Dame Cathedral is burning as I write this article on April 15, 2019.  Micki and I have spent many hours visiting there while in Paris over the years. Altogether, I would guess my accumulated time in this amazing architectural wonder would be well over a full day. It seems surreal, and impossible, that such a beautiful place could be suffering such a blow.
One of the most unpleasant realities of this present world is that things are breakable. People are breakable. Men's greatest efforts can be broken at some pressure point. Today, a fire became the force that brought much destruction. Although the cathedral had survived for centuries, on this day the enemy could not be restrained.
It's a dangerous attitude to imagine that we ourselves cannot be broken. Each person's pressure point is different, and we are foolish to think we are above giving in when the stress attacks our own weakness. "It is of the Lord's mercies that we are not consumed" (Lamentations 3:22). There are many men who are never broken by the temptation of money, yet they stumble at the pressure of flattery and political ambition. Worse yet is the tragic loss of great men of faith, ministers or church members who shirk their responsibility to uphold the truth and begin to practice a reckless conscience toward their responsibility to defend the Apostles' doctrine and a lifestyle of holiness.
Peter's assurances that he would never deny his faith in Christ were short-lived. He had boasted that he was unbreakable, but later he had to acknowledge his weaknesses: "And when he thought thereon, he wept" (Mark 14:72). What would he have been without Jesus? Broken, alone and lost – as would all of us. It's a sad reality of life that righteousness, beauty, relationships, friendships and great accomplishments may all be lost. "For Demas hath forsaken me, having loved this present world" (2 Timothy 4:10).
While following the news for the past couple of hours, I have been rooting, so to speak, along with much of the rest of the world, hoping that France can save this beautiful Parisian icon. Notre Dame is more than just one of the great architectural wonders of the world. It is not just a Catholic Church; after more than 800 years, it has become the center of Paris to the world. I keep thinking, how could this happen?
At the moment, the world can plainly see that the magnificent Notre Dame Cathedral could be lost. To survive, it must be protected from all enemies at any cost. To save the church, first responders and firemen plunged into the blaze, using every tool at their disposal and risking their safety. Within hours, Paris was beginning to assess the damage and already planning the restoration, noting that Paris, without Notre Dame, is unthinkable. The wise have stated that the church's historical past does not automatically secure its future. If destroyed and torn down, within a generation or two, the iconic structure would cease its greatness. Photos in history books would do little to describe the heart of Notre Dame and its history. Without doubt, the great masterpiece calls to be rebuilt; it calls for its place in France's enduring story.
As I continue following the news, I begin to connect my thoughts around the responsibility we have as believers of the transforming Upper Room, Pentecostal experience. True Pentecostals see it as the essential "new birth." However, some see essentiality as a hindrance to so-called church growth and ecumenical favor. As for the new birth itself, they are acceptable to its loss. The true Pentecostals, however, will forever advocate that without the infilling of Holy Ghost, souls are broken, powerless, disconnected from the commands of Christ and unable to fulfill their ultimate destiny and calling. Things can be broken, truths can be displaced, fires with an intent to destroy may be bold enough to leap from place to place. Church without the connection to, and direction from, the Holy Spirit's empowerment is a loss.
If we do not defend and protect our doctrine, our iconic status as Apostolic Pentecostals – holiness, one God, tongue-talking, separated from the world believers — will be lost. And while God will always have His church, those who will not defend its legacy will have no claim to its glory.
"Beloved, when I gave all diligence to write unto you of the common salvation, it was needful for me to write unto you, and exhort you that ye should earnestly contend for the faith which was once delivered unto the saints" (Jude 1:3).