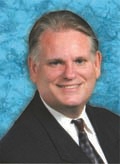 In the business world, much is made about "branding," or what qualities make a company stand out. When the concept is applied to a church, it refers to the unique qualities that sets your church apart within a crowded and complex marketplace. In past years this was referred to as "name recognition" and your "identity profile." The principle is important as to how your church is perceived within your community. When someone asks one of your members where they attend church, their response will hopefully bring a response like, "I've heard of that church and have heard good things about it." A church should put time and money in improving and protecting their brand and increasing their name recognition. "A good name is rather to be chosen than great riches…" Prov. 22:1.
Many church growth consultants recommend that a church budget for advertising be established each year. Not that advertising wins souls, but it does increase your community profile in a positive way. By tying your advertising budget to a percentage of your gross tithes, as your church grows, your budget grows, allowing you to explore new and innovative methods of impacting your city.
Churches should also strive to become involved in community projects. Having booths at community events, participating in benevolent projects and helping to make your city a better place is our duty as Christians, as well as a great way to meet new people to invite to services.  Every church should appoint a public relations director who is responsible for contacting area newspapers, news programs, and radio stations that offer public service time for news releases along with photos about worthwhile church projects. Look for ways to project a positive and Christ-like image to your community. Our light should shine brightly in many ways.
Effort should also be given to quality logo design, church signage, business cards, and all forms of printed media. Doing at least one or more mass mailings a year will bring visitors to your church and also increase your name recognition.
Bottom line: take the time to develop a marketing plan and make your "brand" as great as the God we serve.