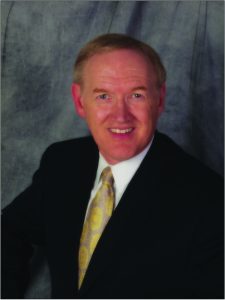 Vision is so important to a church leader. It should remain clear and simple. Don't clutter your vision with too much busy work. Have a strong focus on a limited set of intentions. Do a few things with great intensity and high excellence. Be specific, choosy and particular.
The Apostle Paul demonstrated his focus when he said, "But this one thing I do, forgetting those things which are behind, and reaching forth unto those things which are before, I press toward the mark for the prize of the high calling of God in Christ Jesus." (Philippians 3:13-14)
This kind of focus will cause us to realize that God is doing something special with us.
In Luke 10, Martha complained to Jesus about having no one to help her with her chores in preparing for Him. Jesus said, "Martha, Martha . . . one thing is needed. Mary has chosen what is better…" (Luke 10:41-42)
Sometimes we try to do everything and wind up not doing it to the best of our abilities. Let's increase our focus and do our vision well.
When Nehemiah was rebuilding the broken-down wall of Jerusalem, Sanballat and Geshem wanted to meet with him to stop his momentum. Nehemiah's answer is classic, "I am doing a great work and I cannot come down." (Nehemiah 6:3)
He refused to be distracted or disturbed.
Remember, good is the enemy of best. When you increase your focus, you decrease your options. Greater concentration equals higher power.
When our vision is very clear, it is easier to do what Jesus called us to do. Chasing every rabbit that jumps is one way to get off course and lose focus. We must learn to do a few things great.
I'm not suggesting that doing many things in ministry is wrong. Just don't overlook the power of focus. Let's direct our focus and concentrate our power and master our potential.