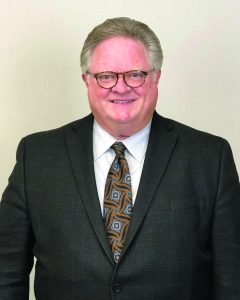 Psalm 42:5.    "Why art thou cast down, O my soul? and why art thou disquieted in me? hope thou in God: for I shall yet praise him for the help of his countenance."
In June of 1910, Robert Scott began the Terra Nova Expedition, journaling his expedition to the South Pole. The early entries are full of energy and enthusiasm. They were fueled by the incentive of being the first to plant their nation's flag at the South Pole. However, when they arrived at the South Pole on January 17, 1912 they found that Roald Amundsen's party had reached the pole and staked their flag five weeks earlier. Scott's anguish was reflected in his diary: "We took risks; we knew we took them, but we bow to the will of Providence. All the daydreams must go. Great God! This is an awful place." The feeling of defeat in Scott's expedition became so heavy that as they retraced their steps, they began to lose hope of returning. They began to faint, to fall, and finally to die.
If you cannot see light at the end of the tunnel, and the days become dreary, dark and long, and joy disappears … hope provides the energy that constantly replenishes, drives and motivates our wills. Hope is the dynamo, and if that hope is removed, we become very discouraged.
George Moore wrote in one of his novels about the peasants during a severe famine of 1847 in Ireland. These hungry, hard-working peasants were proud and wanted to work, so they were given jobs building a road through the countryside. For a time, the people worked with their picks, shovels and wheelbarrows. They were so grateful to have employment, to have a reason to earn their food, that they whistled and sang as they labored. After a time, however, they discovered that the roads they were building ended up in dreary bogs and swamps. In reality, the roads they were building led nowhere! With that realization, a tremendous change came over the workers. Their cheerfulness disappeared. They became unhappy, disgruntled and difficult to deal with. All of their whistling and singing disappeared. The observation was made that, "Roads that lead to nowhere are hard to build."
When hope is gone, you don't feel like carrying on. When real hope is absent, you may exist, but life loses its boldness and courage.
The hope placed in human ingenuity and creativeness will fall short, but a hope that is rightly placed in Jesus Christ is eternal and cannot be snuffed out.
One way we become discouraged is by misplacing our hope, by anchoring it to those things that are seen. Real hope has to be based on more than material possessions. There is nothing in scripture that says we have to lose all of our material goods. In fact, Christ said in John 10:10, "…I am come that they might have life, and that they might have it more abundantly." Jesus referenced a farmer in Luke 12 who said, "I will pull down my barns, and build greater barns. I will store all of my goods there and then take mine ease, eat, drink, and be merry." Christ said, "You're a fool, man. Tonight, your soul will be required of thee: then whose shall those things be?"
The man in this story was not condemned because he happened to be good farmer or because he had fertile ground. He was condemned because he had misplaced his priorities. He had forgotten who the owner was. He had forgotten that he was called to be a steward. He had misplaced his hope when he focused it primarily on possessions. Misplaced priorities and lost hopes always go together.
A church organist was in the sanctuary late one evening playing a great pipe organ, preparing for Sunday services. That particular evening, as he stopped playing to exchange pieces of music, he heard a banging noise on the outside door. He said, "The noise was coming from the Main Street porch. One of the transients who sleeps on our porch during the summer months was beating on the outside door, saying, 'Would you hold down the noise? We're trying to sleep out here!'"
How tragic that the very hope that could turn his world around lay just on the other side of the door he was sleeping in front of. The message of hope that the church carries is being meshed in with so many other voices today that it can be mistaken simply as noise. The world is banging on the door of the Church today, saying, "Stop your noise!" I say that it is time for the Church to sing louder and preach harder the message of hope that is found in Jesus Christ!
We must also make sure that hope is not misplaced in our own personality, ability and talent. In Luke 10, when Jesus gave His disciples power to spread hope to the world, that hope somehow got transferred to their own power. "Lord, we healed diseases; we cast out demons; we were able to do all kinds of things. Lord, it's great having all of this power." But Jesus put hope back in perspective quickly by saying, "Listen, I beheld Satan as lightning fall from heaven. Don't ever get so blinded that you forget where the power comes from! Let me remind you to just rejoice in the fact that your names are written in heaven."
Emil Brunner, in Christianity and Civilization, said, "We are so overwhelmed by our complicated problems and all that presses us on every side, that we begin to look on eternal life as though to believe in it as some kind of luxury."
The hope found in Jesus Christ is not some unattainable luxury afforded to a limited few. It is a help that is offered to whosoever will ask. It is the only hope of eternal life. It is the only way to really attack our problems.
There will always be those who are trying to make a utopia out of this present world. "You only go around once, so grab all you can get the first time through." Life becomes a selfish cycle of attaining what you can, pressing on toward some kind of utopia where you will finally have it made. Some are caught between illusion and despair. They create their own illusions, believing that one more acquisition…one more experience…one more thrill will make their lives complete. And when they get a small taste of their so-called utopia, their souls remain untouched and unsatisfied. They still don't have that which they need most, so they fall into despair.
George Harrison, lead guitarist for the Beatles, once said in an interview, "There was never anything in any of the Beatle experiences really that good; even the best thrill soon got tiring."
C.S. Lewis, in his book Mere Christianity, said, "Creatures are not born with desires unless satisfaction for those desires exists. A baby feels hunger: well, there is such a thing as food. A duckling wants to swim: well, there is such a thing as water. If I find in myself a desire which no experience in this world can satisfy, the most probable explanation is that I was made for another world."
We were made for another world! That's why this one doesn't truly satisfy. If you are confident that your citizenship is in heaven, you are under no illusions about this world and its limitations. You can live without despair in this world.
"My hope is built on nothing less
                Than Jesus blood and righteousness
                I dare not trust the sweetest frame,
                But wholly lean on Jesus' name
                On Christ, the solid rock, I stand
                All other ground is sinking sand…"
When the Bible speaks about real hope, it is not talking about the heaven that is "out there" someday, nor is it talking primarily about the material or physical. It is actually talking about the power and presence of Jesus Christ.
Paul was on his way to Rome when the ship on which he was traveling was caught in a terrible storm off the coast of Crete. They were driven for days by the high winds, the clouds hid the sun, and they couldn't tell if it was night or day. They threw their cargo and the ship's tackle overboard. Acts 27:15, "And when the ship was caught, and could not bear up into the wind, we let her drive."
In other words, they could no longer control the ship, so they released it to the storm. But Paul came up on the deck of the ship and told the sailors to "eat and take courage" because they probably would be shipwrecked! Or they might not! Either way, it was going to be all right.
Acts 27:23, "For there stood by me this night the angel of God, whose I am, and whom I serve, Saying, "Fear not, Paul; thou must be brought before Caesar: and, lo, God hath given thee all them that sail with thee."
Real hope comes with the very presence of God standing beside us, saying, "It's going to be all right. In spite of the storm, in spite of the shipwreck, it's going to be all right." Real hope saves us from being driven by the storm, drifting out of control.
I was blessed to take a trip to London, England in search of used and possibly rare books. At the end of the trip, we visited Westminster Abbey. It is a breathtakingly beautiful church. The tour had us crossing by the crypts of many great historical figures such as Tennyson, Dickens, Chaucer, Kipling, Browning; composers such as Handel and Williams; scientists such as Isaac Newton, etc. I came to the right side of the altar and entered the Hall of Kings & Queens of England. It was hard to imagine that I was that close to the crypts of all of the royalty that I had read about for years. I walked the Hall of Kings wondering if I could hear some word of wisdom, if there might be a whisper from the sages of the ages who had ruled this great country. I heard nothing.
As I exited the Hall of Kings & Queens, I realized that I was once again at the altar on the other side of the church. It was there that the Lord reminded me that all of the wisdom, help and hope I would ever need starts and ends at the altar. There has to be more to life than building and chasing kingdoms! All dynasties have crumbled and fallen. There is only one true King and only one kingdom that will last forever. We cannot be caught up in building our own roads and our own kingdoms.
Remember, "Roads that lead to nowhere are hard to build!" Jeremiah 29:11, "For I know the thoughts that I think toward you, saith the LORD, thoughts of peace, and not of evil, to give you an expected end."
Hebrews 6:17-19, "Wherein God, willing more abundantly to shew unto the heirs of promise the immutability of his counsel, confirmed it by an oath. That by two immutable things, in which it was impossible for God to lie, we might have a strong consolation, who have fled for refuge to lay hold upon the hope set before us: Which hope we have as an anchor of the soul, both sure and steadfast…"
Paul said in Acts 27, "For there stood by me this night the angel of God … Saying, Fear not, Paul; thou must be brought before Caesar. I know I'm going to die someday…but not on this day. Why? Because I have to make it to Rome."
That sounds a lot like 1 Peter 1:3-4, "Blessed be the God and Father of our Lord Jesus Christ, which according to his abundant mercy hath begotten us again unto a lively hope by the resurrection of Jesus Christ from the dead. To an inheritance incorruptible, and undefiled, and that fadeth not away, reserved in heaven for you."
This is our help … this is our hope! It is greater than the promise made to Paul by the angel that he would make it to Rome. We have a hope that is eternal. We have a destination that awaits us that is not of this world. If it is reserved in heaven for you, then God must be expecting you!