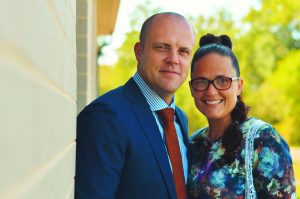 "The Lord is my shepherd; I shall not want. He maketh me to lie down in green pastures: he leadeth me beside the still waters. He restoreth my soul: he leadeth me in the paths of righteousness for his name's sake. Yea, though I walk through the valley of the shadow of death, I will fear no evil: for thou art with me; thy rod and thy staff they comfort me. Thou preparest a table before me in the presence of mine enemies: thou anointest my head with oil; my cup runneth over. Surely goodness and mercy shall follow me all the days of my life: and I will dwell in the house of the Lord forever." Psalms 23
P23X
Many are familiar with P90X, the 90 Power Extreme workout program. If you go through their 90-day program, do what they tell you to do and eat what they tell you to eat, there will be a transformation. By day four of the program, I decided I would do something else. I didn't get the transformation they promised, because I didn't do what they said I needed to do.
P23X, the Psalm 23 Extreme series, consists of faith-sculpting principles. The daily meal plan you follow isn't lettuce and kale, but it's a daily intake of the Word of God. If you do these principles, there will be a transformation in your level of faith. These principles, when applied, will bring us into unparalleled increase and blessing. And, if you are following the P23X principles, it will be evident in your faith in what we're doing as a church.
Proverbs 3:5-6 says, "Trust in the Lord with all thine heart; and lean not unto thine own understanding. In all thy ways acknowledge him, and he shall direct thy paths." The key word here is all.
The P90X program isn't something new, and it's not a silver bullet. It's simply the application of principles. Spiritually, we often come desiring a magic pill or that one sermon that transforms our lives forever. That's not what this is about.
The Lord Is My Shepherd
The first element of this faith-sculpting journey is a total trust in God. As we look at the 23rd Psalm, the principle of trust is a bold and repetitive theme that opens the passage and is woven throughout the six verses.
David said, "The Lord is my shepherd…" If you can make that statement, it will be a transformation in your life. We don't live in a culture where we know what shepherds are. We identify with shepherds, wrapped in mom's bathrobe at Christmas time, but what does it really mean for the Lord to be our Shepherd?
First, a Relationship
We must remember that before David was a giant killer, or a warrior, or a king, he was a keeper of sheep. He understood the relationship between a sheep and a shepherd. He knew sheep have little or no sense of direction. They have little awareness of danger and can't provide for themselves. A sheep separated from the flock has no ability to defend itself from attack. It cannot outrun a predator or get up on its hind legs and fight. It doesn't have sharp teeth to bite a predator. The sheep is totally reliant upon the shepherd for provision and protection. A sheep without a shepherd will put itself in places of danger, because sheep are dumb animals.
Charles Spurgeon said, "Before a man can truly say the Lord is my shepherd, he must first believe himself to be a sheep by nature." He cannot call the Lord his shepherd, unless he realizes he is a sheep. He must relate to the foolishness, dependency and even the warped nature of the will of a sheep.
I have to realize I have a terrible sense of direction. I'm totally reliant upon the Lord. If He stops guiding me tomorrow, I'm done. It's because of the mercies of the Lord that I'm not destroyed. We can be deceived to think we're responsible for our blessings. But if the Lord doesn't guide me, I'll end up in destruction. Lord, if you don't provide for me, I will end up dying of starvation. Lord, if you don't defend and protect me, I'll be devoured by the enemy.
He Maketh Me
"He maketh me…" We don't like to be made to do anything. Nobody makes me do anything. I'm a grown man. I do what I want to do. The psalmist is making a declaration; "He maketh me to lie down in green pastures." When I'm too busy to know I need rest and too weary to realize I need to be renewed, the Lord presses upon me to find rest. David is saying, "I position myself in the flock of the good Shepherd, allowing him to make me do what I don't even realize I need to do." The Shepherd knows when I need to be still, when my natural instinct is to keep moving. He presses down on me and says, "The answer is not in your going, but the answer is in resting. It's not in running but in stopping and waiting."
He Knows What's Best For Me
Has anybody ever pushed against the will of God and gone ahead with what you wanted to do? How did that turn out? Has anybody shunned Godly counsel and engaged in a relationship you were warned against? How did that go for you?
He knows what's best for us. His commandments aren't there to hold me back but to bring blessing into my life. His commandments are not there to curse me but to cure me. Why are we afraid to pray a certain prayer? Are we afraid of what God might say? It's because we don't trust Him.
He Leadeth Me Beside Still Waters
The sheep don't need to know where the green pastures or the still waters are, because a sheep has a terrible sense of direction. Before Siri existed, I thought I was Siri. My wife would whisper, "Maybe we should pull over and ask someone." But I'm reasoning, "We're just taking a more scenic route or maybe there's a divine relationship He's trying to form through this."
All the sheep need to know is where the shepherd is. If I stay with the Shepherd, he'll get me to the still waters and green pastures. There are people exhausting themselves trying to find green pastures or still waters, only to find a rocky cliff or a dry desert. They've left the Shepherd behind. Sheep are as likely to find themselves on a steep cliff, as they are to find themselves in a green pasture.
You ask, "How do I know the will of God for my life?" Stay close to the Shepherd, and He'll get you where you need to go.
Thy Rod and Thy Staff, They Comfort Me
Commentaries suggest that rod and staff were two terms for the same device. The shepherd wasn't carrying a rod in one hand and a staff in the other. It was the same tool for the strength and support of the shepherd. When placed in his hand, it transformed that shepherd into a powerful defender. David came against a lion and a bear. If I come against a bear, it won't be with some little two-inch thick stick shepherds carry in Christmas programs. That stick has to have some business on one end of it, because when I strike the bear in the head, I need that bear to go to never never land. The Bible says David struck the bear and brought it down. It came back up, and he killed it. The rod was to drive away predators, but its use as a staff gave guidance to the blind and put them back on the pathway.
I Will Fear No Evil
I'm not afraid of the power of God when I make a mistake or sin. "When I walk through the valley of the shadow of death, I will fear no evil…" The valley of the shadow of death was a dark place. Things can look different in a dark place. Help can look like a hindrance, and allies can look like adversaries. But David trusted the Shepherd and what He was doing in his life.
It's in that dark place in life that we are walking close to death. Someone close to us has died, or we get a doctor's report that makes us realize our mortality. There is no darker or lower point in life than when we are dealing with the valley of the shadow of death. Death is the one thing in our humanity we cannot recover from.
If you don't know Him when you get in the valley of the shadow of death, you won't make it to the other side. This level of trust doesn't come beside still waters or in green pastures, or on the mountain top when everything's going your way.
The transition takes place when David's words in Psalm 23 change from "he" to "thou" in verse four. It has now become personal to David. He's now speaking directly to God. If you or I were writing that psalm, we would bypass or cross out that dark place of death and just stay at the pleasant waters and green grass.
God Must Be At the Center Of Your Universe
"God, I trust you, but when it comes to valleys, I'm not sure I trust you. I've got many unresolved questions before I can continue this relationship with you."
By our nature, we're very me-centered people. We want it to be comfortable for us, but we've got to place the "Thou art" in the center and say, "The Lord is my Shepherd. He's at the center of my universe."
The valley of the shadow of death only draws you closer to Him. It's no longer, "How could you do this thing to me, God? That's not how I prayed. That's not what I asked you to do. Why didn't you just leave the valley portion out? It was such a beautiful passage before. Why did you add the valley of the shadow of death?"
The word trust in the Hebrew means "to be confident and unsuspecting." I should not be suspicious of God. Proverbs 3:5 says, "… lean not unto thine own understanding." The word lean here in Hebrew means "to lie upon, to rest upon, or to recline." The key in this verse is the word all. "Trust in the Lord with all thine heart…" Trust is all or nothing.
You either have to return to the position where it's all on you, or you're going to have to sell out and trust Him. It all about total trust in Him.
Bio: Jason and Valerie Staten will soon celebrate 22 years of marriage, which has blessed them with four beautiful daughters. They have served as the pastors of Living Hope UPC in Lexington Park, Md. for 12 years, and recently relocated to a new facility in Great Mills, Md.  Bro. Staten has been blessed to speak at many youth camps and conventions over the past 10 years and served as the youth president of the MD/DC district from 2002-2010. He enjoys spending time with his family, exercising and wreaking havoc on a golf course.