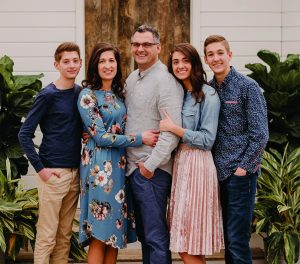 "Our vision is to live with faith that is engaged today and growing for tomorrow! To remain a multigenerational and multicultural church built on the foundation of the apostles and prophets, with Jesus Christ being the chief cornerstone," said Bro. Justin Anthony, pastor of Bethel Christian Ministries in Bellevue, Nebraska. He believes the most important key to growing a church is an authentic hunger and passion for Jesus Christ, born out of Spirit and Word life transformations.
"Even though the time demands on a pastor are great, his priorities should be focused on two key principles, which should guide both attitude and action," said Pastor Anthony. "These principles have been exemplified by two previous bishops of Bethel Christian Ministries." He said each man modeled a powerful truth in pastoring that the church has tried to maintain. Bishop David Brott was focused on leadership of God's body through Bible-centered vision, and Bishop Elvin Anthony modeled leadership of God's body through servanthood.
Pastor Anthony said that traditionally Bethel has not been a "big event" church. "We do not have an overwhelming 'pulpit superstar,'" he said. "Every Sunday, you can expect the same thing: a warm and friendly environment, heartfelt worship, the Word of God, and the presence of the Spirit of Jesus. We strive to be consistent, authentic and wholehearted toward each other and our guests."
Several ministries are provided at Bethel: Children's Ministry, Youth Ministry, Hispanic Ministry, childcare, and three Sunday morning Connect classes (Principles, Doctrine and Lifestyle). "We do our best but it is not a performance – it is our worship to Jesus!" said Pastor Anthony. "Our intention is not for guests to 'like us' as much as to expose them to the Savior Jesus Christ."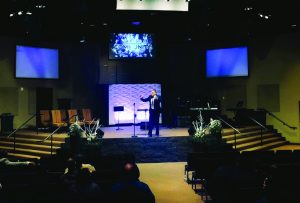 Spiritual Leadership
Pastor Anthony said there are numerousministries in the church streamlined to reach every age and speak to all the issues of life. "One of my foremost roles in leadership is meetings with ministry leaders," he said. "This is where vital information is communicated." They meet once a month for Leadership Connect. LC1 is for all volunteers and LC2 is for ministry leaders. The pastor said about 75-80 of his members serve in some type of leadership role.
"As a general rule, our leaders do not hand in monthly reports and have limited written job descriptions," explained Pastor Anthony. "LC2 meets to discuss calendar items and other ministry-related challenges." He said the monthly planning meeting includes budgets, upcoming events, reimbursement procedures, room reservation processes, current issues with buildings, and online training using Church Community Builder (a people management software).
"We work to remove barriers, establish clear communication, deal with conflicts and encourage each other to keep making a difference for the kingdom of God," he said. "We are involved in spiritual leadership! As leaders, we must be Spirit-filled and Spirit-led. We cannot lead by sight but by faith. With this in mind, we start with the Word of God, which is the basis and boundary of church leadership. We also use other books and tools to flesh out biblical leadership principles."
He said about half of the adults (over age 18) are involved in some consistent form of ministry. "We encourage everyone to be involved in evangelism," he said.
"Each member is a light that shines. Evangelism is a lifestyle. While we do have specific events targeting certain people and neighborhoods, most of our effective growth has come from the people of God being a witness.
"We promote spiritual growth and liken it to a tree which grows down, up, out and together. Down is growth in the Word of God, up is growth in prayer, out is growth in involvement, and together is growth in fellowship. After someone becomes a part of Bethel, we have them begin going through Connect 3 classes, which include the study of principles, doctrine and lifestyle. After the first Principles class, we meet with each family and have them take a series of personality tests and a gifting test to begin the journey of finding their place in the body of Christ.
"Bethel will be a better church when everyone finds and commits to their place. Obviously, this is a process which takes time and commitment on everyone's part."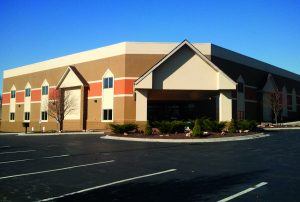 Ministry Focus
Pastor Anthony feels that the philosophy or guiding principles that give his ministry direction and purpose consist of a three-part ministry cycle: 1) evangelism – consistent reaching, 2) discipleship – consistent teaching, and 3) fellowship – consistent loving and connecting. "If I have a focus of my ministry, it's that I enjoy all ages and I see the value of having a true God/family environment," he said. "Although there are different groups, a true family sees and receives value from everyone."
Future Growth
According to Pastor Anthony, thecurrent 30,000-square-foot facility at Bethel consists of a main worship center (seats 500), children and youth area, café, Hispanic church, dedicated prayer room, nursery and mothers' room, administration office, three conference classrooms, and a volunteer office. "This church was a design build," the pastor explained, "and I had the privilege of being the general contractor. Future growth consists of plans for a fellowship hall (a $300,000 remodel) as well as adding a balcony and risers in the main sanctuary. Outside, we will add more parking, a children's playground and fellowship picnic area."
The church has been averaging 240-275 for several years.
Experiencing the World
Pastor Anthony recalled growing up as a military kid. "My dad, Elvin Anthony, was in the United States Air Force," he said. "I was born in Wichita Falls, Texas, and from there we moved several times. I was raised in church. My parents were Apostolic all of my life, serving in any and every capacity in churches. I was a kid that loved God. The blessing of being raised in the Apostolic faith led me to the waters of baptism and seeking God's Spirit. I was 11 when I was baptized and shortly after that I received the Holy Ghost.
"A unique aspect in my youth that influenced my ministry was when I was completing my freshman year of high school and my father received orders to move to Germany. I had never experienced the world and had purposed in my heart that I was going to find out what the world was like in Germany. We landed in Germany and within the first week I met Bro. Jim Sleeva, who convinced me to go to youth camp.
"God hijacked my wayward heart before it even got off the ground and put a man of God in my life. Thank you, Jesus!"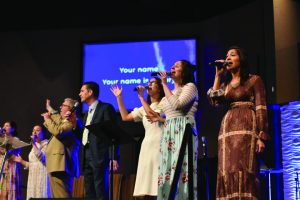 A Love for People
From 1990-1992, Pastor Anthony attended Northwestern Oklahoma State University, studying pre-engineering. In 1992, his family moved to Nebraska and started attending Bethel. "At that time, there was a man who was a mighty soul winner and prayer warrior," he explained. "We would spend Sunday afternoons between services praying and seeking God. One day in the back of the sanctuary, as I was lifting my hands, the Holy Ghost came over me unlike any time in my life. I began to speak in tongues differently. From that time on, God began to give revelation and understanding of His Word, along with a love for people.
"In 1994, I received my local license with the Nebraska district UPCI. From 1994-1998, we served in various capacities of the local church. In 1998, we did AIM work in Manila, Philippines for nine months. I taught in ACTS Bible School for five to six months in Quezon City, Philippines.
"I was 21 years old when I got plugged into church leadership under David Brott. Under Bro. Brott, we preached in nursing homes in our community as well as special services throughout the year. The milestones of my ministry would consist of a personal understanding of God's Word, personal prayer life, learning how to teach home Bible studies, getting beyond me, loving people, as well as understanding the church and what God is trying to do through it. Men that influenced my ministry the most would include Jim Sleeva, David Brott, Elvin Anthony, Gary Legg, Keith Sjostrand and Thomas Noe.
"In 1999, we moved back and helped in the local church. In 2000, I became full-time as assistant pastor with my parents, Elvin and Marsha Anthony. In 2003, I became co-pastor. In November 2008, I became lead pastor of Bethel."
Generation to Generation
William and Glenna Brott founded Bethel Christian Ministries in 1978, holding services at Bellevue College. David and Kathy Brott pastored from 1987-1996, moving from Bellevue College to Mission Street, to People's Road and finally to 3702 Giles Road (the current location of the Children's Ministry area.) Elvin and Marsha Anthony (the current bishop) pastored from 1997-2008, purchased the corner property and built the present worship center. Justin and Michelle Anthony have been the lead pastors since 2008.
"Bishop Brott instilled in us that the transition of pastors is necessary to move the church forward," said Pastor Anthony. "This concept was driving the pastoral changes. Let me clarify, stepping out of lead pastor role is not the end of ministry nor of a man's significance in the church. It is allowing the flow of God's Spirit from generation to generation."
For further information, email Pastor Anthony: J@bethelchristian.org or go to the church website: www.bethelchristian.org.