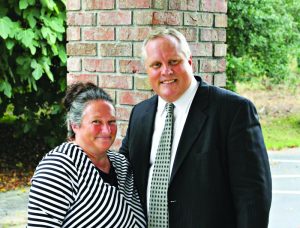 Steve Waldron, Albany, GA – The Light Doctrine, also referred to as Holy, Righteous and Wicked, basically teaches that you are saved if you walk in the light you have. The holy go to heaven, the righteous get the earth, and the wicked go to hell.
John 1:9 says Jesus is ". . . the true Light, which lighteth every man that cometh into the world." When Pentecostal forebears got saved, there was the subject of whether relatives or others who had never heard this Apostolic message were saved. Attempting to bridge the gap, some believed this doctrine of people being saved in lesser truth. After studying the scriptures, our Apostolic fathers acknowledged the essentiality of Acts 2:38.
This doctrine proposes that the church was lost during the dark ages, and now God is restoring it. During the times of John Wesley, Martin Luther, etc., however, I believe there has always been the church of Truth. Scripturally, the Great Commission of Jesus stated, "… Ye must be born again" (John 3:7) and "Go ye therefore, and teach all nations…" (Matt. 28:19), "…one hope of your calling; One Lord, one faith, one baptism" (Eph. 4:4-5).
This doctrine is false, endeavoring to put those who didn't have truth into another place than hell. I strongly believe our Bible college instructors should be required to sign a statement that they will only teach the essentiality of Acts 2:38.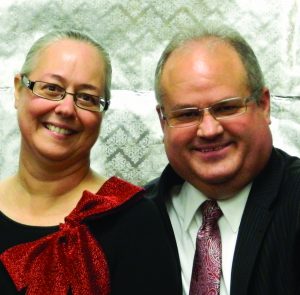 Philip Harrelson, Dothan, AL – My understanding is the Light Doctrine teaches that people who have a certain measure of biblical understanding and walk according to that understanding of truth, however incomplete, will be saved.
Apostolics should refute this doctrine, which does not endorse the salvation message of Jesus in John 3 nor the book of Acts. This doctrine is attractive to people, because when they look to the early church fathers/reformers and read their writings, or have experiences with family members who do not fully embrace the Apostolic doctrine, they question the truth issue. This doctrine comforts their minds regarding where their loved ones might be.
As an organization, I believe there should be a position paper and strong teaching on the core doctrine of basic salvation.  It is important to remove even a hint of this from print and what may be taught in our Bible colleges and seminary. We can't whitewash this issue and say it isn't present among us. It is incumbent on elected officials to refute this as well.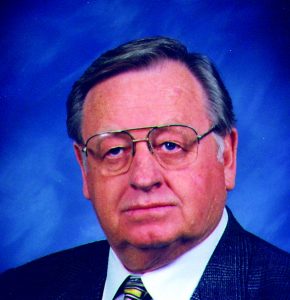 O.C. Marler, Gray Court, S.C.
– The Light Doctrine teaches a person is held accountable only for what he knows, has heard, and lives up to. This is not a Biblical concept. Acts 1 commanded the disciples to remain in Jerusalem and wait for the promise of the Father. Acts 2:38 is what they preached thereafter. Acts is the book of salvation.
We must preach against this doctrine. A statement in our bylaws would be a good place to take a stand against this false doctrine. If this Light Doctrine is true, we do a disservice sending missionaries and having evangelistic revivals.
The Light Doctrine contradicts Mark 16:15 where we are commanded to go into all the world and preach the gospel to every creature. "But if our gospel be hid, it is hid to them that are lost" (2 Cor. 4:3).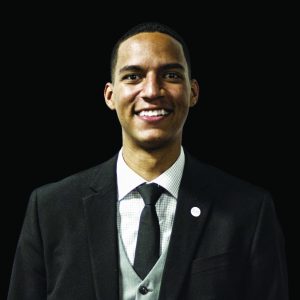 D.J. Hill, Atlanta, GA – The Light Doctrine, or Walking in the Light, should be rejected by Apostolics. Although it appears as grace, it is a delusion. Real grace doesn't allow partial obedience to the promises of God or Word of God. The Light Doctrine teaches those who do not have the full revelation and have not obeyed Acts 2:38, yet are obeying scriptures they do know, are saved. This doctrine helps people cope with loved ones who didn't follow the full plan of salvation.
Romans 1:18 says, "For the wrath of God is revealed from heaven against all ungodliness and unrighteousness of men, who hold the truth in unrighteousness." Apostolic means believing and obeying the Apostles' doctrine. In Acts 19, John's disciples had to be baptized in the name of Jesus and receive God's Spirit. In Romans 2, the Bible declares that God will judge according to the Gospel. We need to better articulate the truth and help people to be more Biblically literate, so they will not believe this doctrine.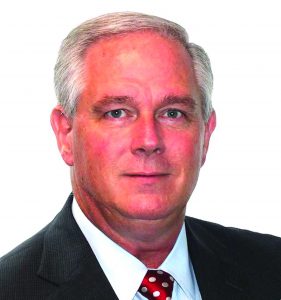 Ron Wofford, Parsons, TN – The Light Doctrine is basically the belief that God will judge each individual based upon how much truth they received or were exposed to. It takes away from the belief of identifying with the gospel of Jesus Christ for salvation and negates the words of Jesus Himself: "… Except a man be born again, he cannot see (enter) the kingdom of God" (John 3:3). I believe the Light Doctrine is a belief born out of compassion and emotion to remove the sorrow and fear of saying good people were lost, because they were not born again.
The scriptures refuting the view of this doctrine are John 3:3-5, Acts 2:38 and Mark 16:16. As an organization, sound Biblical teaching will help remove this doctrinal error. I believe our organization should state this is not an acceptable doctrine for our ministers to believe or espouse.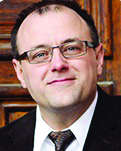 Bobby Killmon, Indianapolis, IN – The Light Doctrine suggests people might be saved with less than New Testament salvation. It speculates that, historically, Apostolic truth disappeared for a time but has now been restored. This doctrine attempts to create language of accommodation, but thereby destroys Christ's sacrifice and work.
Jesus, as our High Priest, declared, "… no man cometh unto the Father, but by me" (John 14:6). So
suggesting something less than Peter's message at Pentecost is gross negligence, because applying Acts 2:38 is essential to everyone's salvation.
Paul said, "Wherefore I take you to record this day, that I am pure from the blood of all men. For I have not shunned to declare unto you all the counsel of God" (Acts 20:26-27). In John 3:3-5, Jesus says both "water and Spirit" baptism is essential to both see and enter the Kingdom. We can only be washed, justified, and sanctified "… in the name of the Lord Jesus, and by the Spirit of our God" (I Cor. 6:11).
Those who are compassionate but mistaken should be taught and worked with patiently, but any willfully trying to change our movement should be challenged. Paul says in Romans 16:17, "Now I beseech you, brethren, mark them which cause divisions and offences contrary to the doctrine which ye have learned; and avoid them." This is the approach Paul prescribed under the inspiration of the Spirit. It's Apostolic methodology.