"Ministry isn't just behind the pulpit," said Pastor Anthony (Tony) Oliver of Westside Apostolic Pentecostal Church in Indianapolis, Indiana. "Ministry is reaching out in your community, going into the highways and the byways."
Keys to Growing a Church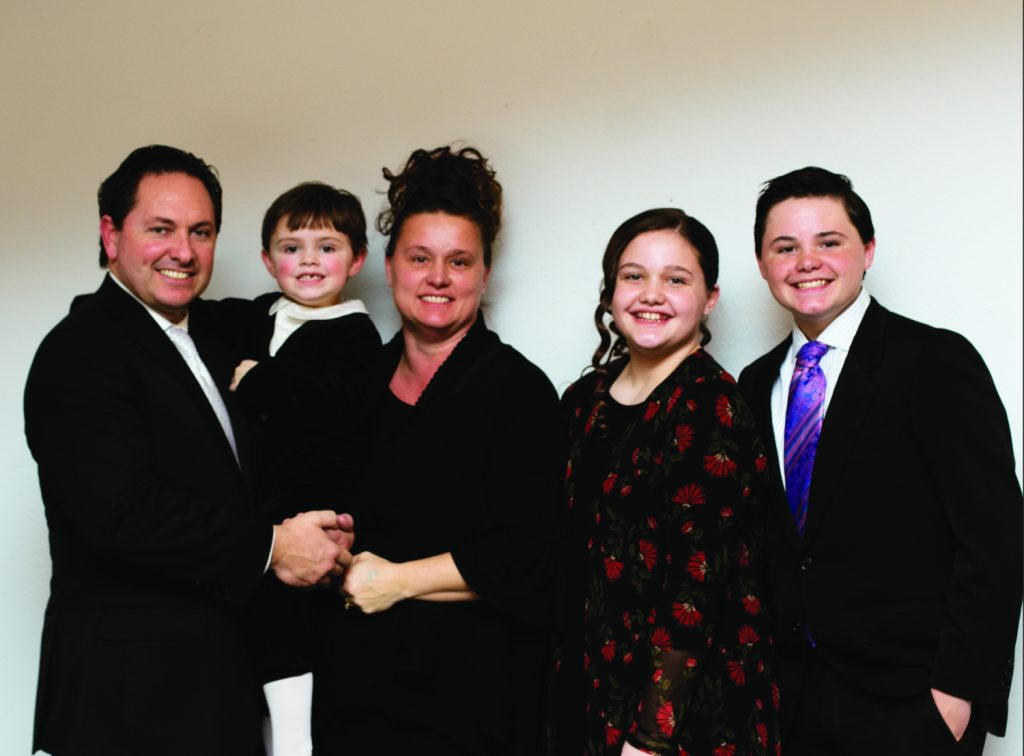 Pastor Oliver continued, "We are blessed to be in an inner city neighborhood in downtown Indy. A place that some would overlook and many would want to move away from. But we feel like this is the vineyard that God wants us to reach. We work hard to make an impact on our community.
"We regularly walk the neighborhood knocking on doors and greeting people. We host community picnics, VBS, community clean-up days, and are honored to officiate the majority of the memorial services of the loved ones that have passed on. Every Sunday we have faithful bus drivers who pick up the children around our church for Sunday school, where we feed them and teach the Word of God to them.
"A couple of years ago we implemented Bro. Tim Massengale's Total Church Growth plan. It has helped us with structure and retention, and we have seen tremendous growth. We are averaging 230 in service and 150 in Sunday school. Since its implementation, approximately 45 percent of the saints are working in different ministries of the church."
Current Facility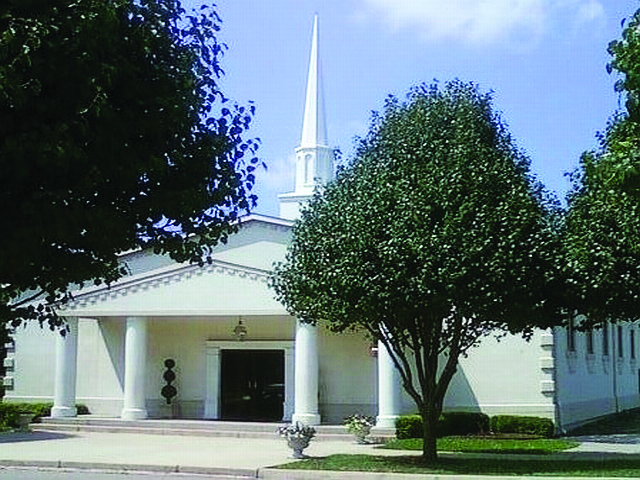 The Westside Apostolic Pentecostal Church was established in 1914 at 1547 West Ohio Street, across the street from where the church is now located. "The property that the church is built on now was a scrap yard for several years until the late Reverend and Mrs. D.L. Spall acquired it and began to build the existing church in 1958," explained Pastor Oliver. "The current building was remodeled in 1999 by Reverend and Mrs. D.L. Winters and has a seating capacity of 250. We currently have nine classrooms and three offices. Our future plan is to build a new sanctuary and gymnasium."
Pastor Oliver and his church own almost two city blocks in the inner city of Indianapolis. "We have finished the fellowship hall that we use for the youth class on Sundays, and we had a new concrete parking lot installed a little over a year ago, with curbs and sidewalks."
Personal History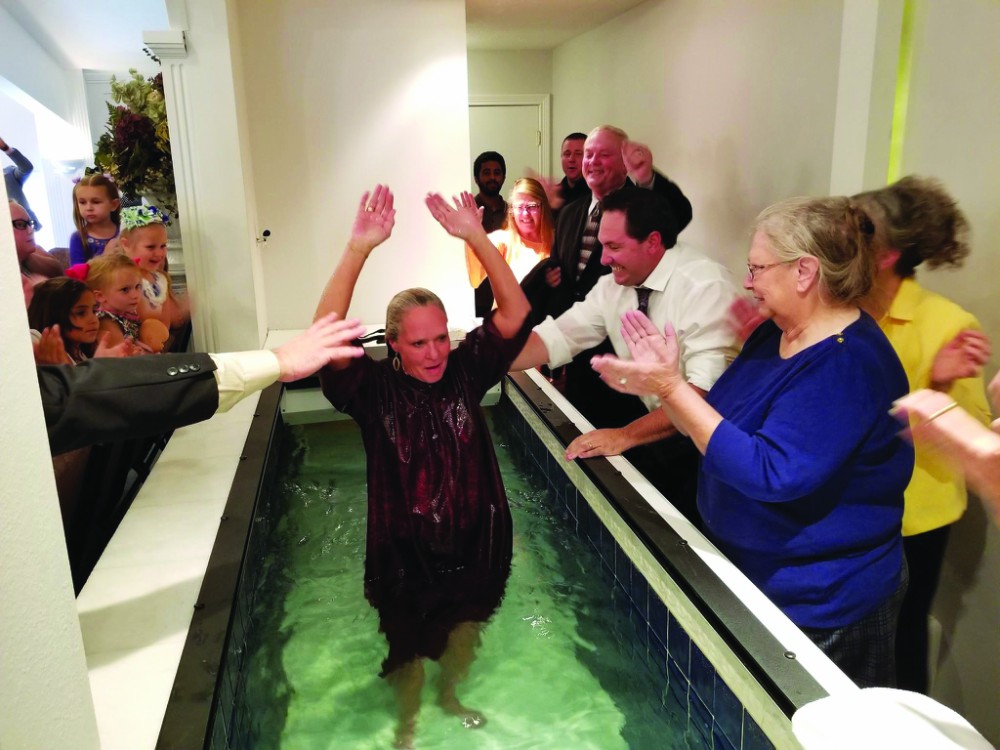 Pastor Oliver grew up just a few blocks from the church he now pastors. "I am the fourth generation in the same church and therefore our children are the fifth." Pastor Oliver was baptized when he was nine years old in June 1984 by Elder Horace Neal. "I received the Holy Ghost on January 27, 1991, when I was 15," he said. "I was surrounded by my Sunday school teachers, my future father and mother-in-law, Rev. and Mrs. D. L. Winters, and my parents, Rev. and Mrs. Greg Oliver. I have had great men invest in my life, taking the time to teach me the importance of God's Word and a daily prayer life. Among these great men were the late Bishop D. L. Spall (my childhood pastor), Bishop D. L. Winters (my father-in-law), Rev. Greg Oliver (my father), the late Rev. Charles Synasael, and my current pastor, Rev. Gary Keller. I will be forever indebted to them for making me what I am today."
Church History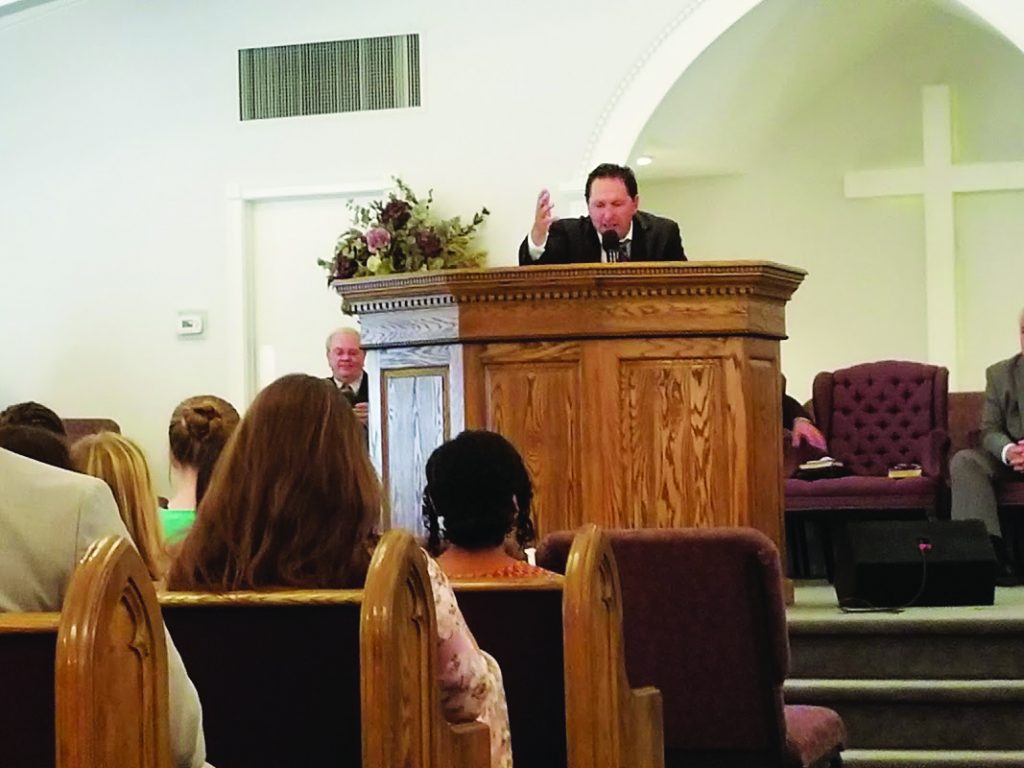 Bro. and Sis. Rogers founded the Westside Apostolic Pentecostal Church on West Ohio Street. Bro. and Sis. Hedge took over after the unexpected passing of Bro. Rogers. "An interesting fact is that the late Bishop G.T. Haywood preached at the church in 1927," said Pastor Oliver. Bro. and Sis. Spall began pastoring in 1953, and the late Bishop N.A. Urshan preached at the church in 1983 for their 30th pastoral anniversary. Bro. and Sis. Winters then pastored for almost 20 years, followed by their son, Bro. and Sis. DJ Winters. The Olivers have been pastoring since March 2010.
Special Miracles
"While remodeling our fellowship hall across the street from the church, our plumbing contractor asked if we had found cabinets and appliances," related Pastor Oliver. "We informed him we had not. He then obtained cabinets and a commercial Viking oven from a man whose kitchen he was remodeling. When the men of the church installed the cabinets and range, they fit perfectly. Thank you, Jesus! The man who made that miraculous donation was none other than Jim Irsay, the owner of the Indianapolis Colts."
Concluding Remarks
"I want to thank everyone that has influenced and invested in us," said Pastor Oliver. "It is an honor to pastor such a great group of people at The Westside Apostolic Pentecostal Church. I want to say a special thanks to Bro. Tim Massengale for assisting us in implementing Total Church Growth. It has been a blessing. We are excited about what God is doing and what He has in store for us in these last days. We give Him all the honor and glory."