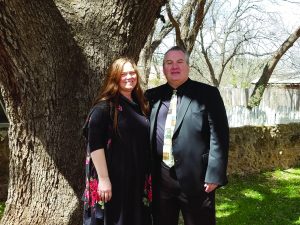 Introduction
"Yet now, if thou wilt forgive their sin; and if not, blot me, I pray thee, out of thy book which thou hast written. And the Lord said unto Moses, whosoever hath sinned against me, him will I blot out of my book" Exodus 32:32, 33. "He that overcometh, the same shall be clothed in white raiment; and I will not blot out his name out of the book of life, but I will confess his name before my Father and before his angels" Revelation 3:5. "And if any man shall take away from the words of the book of this prophecy, God shall take away his part of the book of life, and out of the holy city, and from the things which are written in this book" Revelation 22:19.
Absolute Truth
In a world trying to tear down everything that would remind us of mistakes made, we need to remember doctrine. The doctrines of the Lord are sure and absolute truth. If statues of remembrance are destroyed, there will be nothing left for us to reflect upon. That is exactly what our society is reaching for today. We must remember what got us to this point, or we will not know where we've been or where we're going. "Remember therefore how thou hast received and heard, and hold fast, and repent. If therefore thou shalt not watch, I will come on thee as a thief, and thou shalt not know what hour I will come upon thee" Revelation 3:3.
It Looks Good, But It's Worthless
The word reprobate in scripture refers to a human being. To grasp the knowledge of this word, we must dissect scripture. Although I have heard this word used in casual talk in a relaxed and unconcerned way, this is a terrible understanding to me. We can be turned over to a reprobate mind. There has been debate as to when and how this happens to an individual, and whether one who has been sealed with the Holy Spirit of Promise can be turned over to this mindset. According to scripture, however, the reprobate-minded person once knew God. "Because that, when they knew God, they glorified him not as God, neither were thankful; but became vain in their imaginations, and their foolish heart was darkened" Romans 1:21. We must remember that only God turns a person over to a reprobate mind. The Holy Spirit comes from above and is the Spirit of the living, abiding, sovereign God. It is His to give or take at His discretion and His power to decide what should be done in a human situation. There is a cut-off point with God concerning His working with us after we've known Him. We may appear whole but be full of dead bones. It could be likened to good food and bad food, because we all identify with that. I have made great-looking food that was not edible, because I put a little too much cayenne pepper in it. It can look good yet be worthless.
Growing Weeds
There is a sin unto death! We preachers love to classify every sin alike. Sin is sin, but there is a sin which can lead you to a greater damnation. "If any man sees his brother sin a sin which is not unto death, he shall ask, and he shall give him life for them that sin not unto death. There is a sin unto death: I do not say that he shall pray for it. All unrighteousness is sin: and there is a sin not unto death" I John 5:16-17. What is the sin unto death? We really cannot know, but I believe it is the stage of the reprobate-minded person. The Greek work adokimus is the word used in scripture for reprobate. It is used here in Hebrews to describe a state of rejection by God: "But that which beareth thorns and briers is rejected, and is nigh unto cursing; whose end is to be burned" Hebrews 6:8.
If you grow a garden, weeds will grow in it. A weed is an undesirable intrusion into desirable growth. You need garden tools or a tiller to keep it. You can till to keep the weeds out. We will get weeds in our lives, but to avoid reprobation, we must not allow the weeds to choke out the life of God in us. Then there are beneficial weeds such as the edible dandelion. James 1:2-4 says this about undesirable intrusions that are beneficial to us: "My brethren, count it all joy when ye fall into divers temptations; Knowing this, that the trying of your faith worketh patience. But let patience have her perfect work, that ye may be perfect and entire, wanting nothing." It is written that we should pray, "Lord, lead us not into temptation, but deliver us from evil." Temptations will come, but these are beneficial weeds! These weeds will grow in the garden of the child of God, but we must use them for personal profit. If we neglect our garden, we will have an illusion of growth, but it will be unbeneficial weeds only.
Seemingly, It's Love
Sometimes, it's not pretty. We must do things that seem downright hateful to the human experience in our quest for God. However, it's not always what some consider Christian charity that is actually love. When rebuking is needed, it's not pleasant to the hearer but necessary for their salvation. I would rather someone tell me the truth and help me get right with God than tell me a lie damning my soul to hell. I'm in this to inherit eternity with God. I do not wish to lie in the grass idle all the way to hell. It's bumpy and rough sometimes, but my eye is on the prize. I want to win. If I exert energy and walk/run in a 5K, I want to finish. I want to win; however, I do not run 15 miles a day, neither can I, so I will probably be in the back somewhere. This does not dissipate my innate desire to win at all. I tell my wife, Rose, "I might be on hands and knees crawling, but I will finish."
Remember, I'm preaching on hard doctrine. Everything in the Word of God is profitable, but sometimes it's not sweet tasting on the tongue. "And I went unto the angel and said unto him, Give me the little book. And he said unto me, Take it, and eat it up; and it shall make thy belly bitter, but it shall be in thy mouth sweet as honey" Revelation 10:9. Even though it is bitter when swallowed, this is when a lightbulb will be turned on in your heart.
Releasing Their Care To God
Sometimes we are to release, through Christian love and mercy, those we are praying for over to Satan for the saving of the eternal spirit. This is not for someone who has not known God or the power of the Holy Ghost. It is within the church concerning someone who has fallen asleep in the light, someone who refuses to follow God and has backslidden. This action can save them from being turned over to a reprobate mind. "To deliver such an one unto Satan for the destruction of the flesh, that the spirit may be saved in the day of the Lord Jesus" I Corinthians 5:5. In the case of the scripture on turning one over to Satan, the particular brother's sin was performing God-closeness in actions while partaking of vile sexual sins. 1 Corinthians 6:18 says, "Flee fornication. Every sin that a man doeth is without the body; but he that committeth fornication sinneth against his own body."
No Forgiveness
We believe, through knowledge of the scripture, that reprobation is the place of no forgiveness. The reprobate mind is worthless to God. It is not redeemable! Matthew 12:31-32: "Wherefore I say unto you, All manner of sin and blasphemy shall be forgiven unto men: but the blasphemy against the Holy Ghost shall not be forgiven unto men. And whosoever speaketh a word against the Son of man, it shall be forgiven him: but whosoever speaketh against the Holy Ghost, it shall not be forgiven him, neither in this world, neither in the world to come."
We are responsible for the progress of our soul, because we have unconditional freedom while in this human body. We must guard against the reprobate mind given by God. There is a secret place with God. However, there is also a rejected place with God. Like smoking turns your lungs black, through constant refusal of God, sin will turn your heart as black as night. I can exist with the world and its darkness; however, when it begins taking hold of my life, it's time to get the sickle out! We do not want to personally be, nor for anyone in the church to be turned over to a reprobate mind.
It may sound like hard doctrine, but Revelation 3:5 promises us favor with God in the end by these words: "He that overcometh, the same shall be clothed in white raiment; and I will not blot out his name out of the book of life, but I will confess his name before my Father, and before his angels."
Bio:
Bro. Douglas W. Casses and his wife, Rose and their daughters, Misty Calk, Mandy Neely and Melissa DeRanieri, attend New Beginnings of Abilene in Texas. Bro. Casses assists Pastor Jonathan Neely in various areas of ministry, including preaching, and teaching, including the Adult Sunday School class. He ministers in lecturing the Young Minister Class, preaching at the Abilene Jail Ministry and leading Prayer Meeting when Pastor is absent. Bro. Casses has also authored a book titled Sovereignty Produced: The Human Condition, available on Amazon.com.