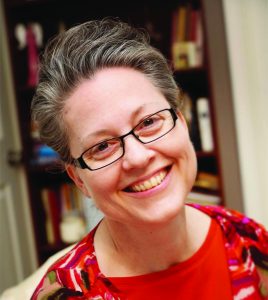 Sis. Lori Wagner, tell us a little about yourself and your ministry.
It's a bit awkward to introduce yourself, but I would say I'm a woman on a journey whose path has taken many unexpected turns. Today I am a wife and mother of four, an ordained minister, international speaker, and the author of 21 books.
What have you found to be your main challenge or obstacle as a lady called to preach?
Everyone faces challenges and obstacles. I prefer to focus on the open doors. It's a new season for women in ministry, and it's my goal to equip and encourage women called to teach, preach and lead.
What advice would you give to women, young or old, who feel a call to preach but are reluctant because of prevalent gender bias?
Don't let the voice of intimidation speak with more authority than the Word and call of God. I've been afraid I would be considered some type of sideshow instead of a minister. I've been afraid people would misunderstand me and think I think I'm something I am not. The advice I would give a woman is the same I would give a man. Seek God, and when you get His direction, be bold and courageous and do what He calls you to do with humility, grace, and as much excellence as you can muster.
How do you answer questions about Paul's words in I Tim. 2:11-12 and I Cor. 14:34?
At the risk of sounding like a salesperson, I would encourage anyone with sincere questions to get my book Preach Like a Lady. I devoted 18 months of intensive research to the project and worked hard to answer those questions as thoroughly and biblically as possible.
The short answer is that we must carefully examine the "minefield" issue of gender as it applies to ministry, and that every verse must be examined in the light of the whole counsel of God. In particular, we need to be careful how we allow a one-time-use word or a translator's rendering of it to restrict women in ministry, especially when the same author clearly affirmed and honored the ministry of women in the New Testament church.
How does a woman maintain her femininity and still deliver the Word under the anointing of the Spirit?
Presence and presentation are both key factors. I would advise a woman to be very careful about her dress. What she wears matters a great deal. And while I'm not one who wears yards of ruffles and lace, I do take care to avoid a severe look—that my jackets are tailored in a more feminine style than a man's suitcoat and my blouses and tops are not something a man would wear. I want to look professional without emulating a masculine style.
When it comes to presentation, in the same way men vary in preaching and message delivery, we will find the same among women. Being feminine doesn't mean having a wispy, feathery voice and a docile presentation, but as we deliver the Word of God, we speak, gesture and move like a lady—even when we speak with boldness.
What are some of the things you recommend that women avoid in order to "preach like a lady?"
Don't imitate someone else. Be authentic. Be you. Do what God has called you to do with your unique gifts and talents. Don't get a chip on your shoulder if not everyone believes in your ministry. If you are called by God, He will validate you.
Tell us about your book Preach Like a Lady. Why did you write this and what's the story behind its development?
The Lord began pressing me with the project months before I said yes. The concept came as a package deal—the work and the title together. After months of trying to ignore it, and even saying, "No, God, I don't want to do that," I decided I better agree with what the Lord impressed me to do, and so I did. I began reading everything I could find on the subject and from all sources—for, against, and a hybrid of the two. I read over 80 books before I stopped counting and untold articles and reference books. It consumed much of my life for 18 months, and I'm so glad it's finished!
What information is covered in this book? 
The book is a hardbound, indexed handbook written in two parts. Part I is "Helps and How-Tos" and gives encouragement and guidance on topics like finding God's will, ministering as a woman, preaching with authenticity and anointing, spiritual growth, relationship roles, and safeguards. Part II is "Records and Rationales" and is an investigation of the biblical and historical roles of women in ministry as well as a woman's authority to preach, teach, and lead. It also includes a contribution from Dr. David K. Bernard.
What kind of feedback are you getting? Any "success stories" you can share of individuals using your book?
Yes! I've received so many personal messages and have seen many posts and quotes from the book on social media. Women who have never felt validated in what they believe to be a call of God to ministry are finding answers to their questions in Preach Like a Lady. Not only has the book been doing incredibly well, but the launch of the Preach Like a Lady Online Training Center has been extremely positive with 52 users joining the first month.
How to order, cost, etc.
The print books are widely available through online distribution sources including Amazon, Barnes and Noble, Pentecostal Publishing House, etc. Any local bookstore should be able to order a copy for you. If you would like a signed copy, order from www.preachlikealady.com. It will soon be available in eBook form.
Can people contact you if they have questions? 
Certainly! The best way to contact me is through email at help@preachlikealady.com. Thank you!