Church Today: Which Wall am I Building?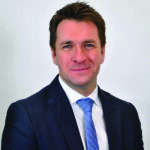 Which Wall am I Building? Written By Jason Gallion 
We spend much time worrying about certain things in our culture. We are worried about what our Facebook looks like. We are worried about what our car looks like. We are worried about what our suits look like. Or at least, that is what we choose to worry about. We may not necessarily worry about what things in the spiritual realm look like. We may not really worry about how carnal we are on the inside. We might also spend time worrying about how well we can "fake it" on the outside. If we can come to church and walk by our brothers and sisters without them pulling us aside to ask us how we're doing, then we can convince ourselves that we really "have it all together" on our own. 
Allow me to sound a reminder that God sees our hearts, and He also sees the intents of our hearts. The Word of God has the power to penetrate through any fakery in the human heart. It is sharper than any two-edged sword. We may not feel entirely comfortable with it. We can even try to build a wall up to it in our response in our hearts. Contrary to the wall that God asked Nehemiah to build at the return from the exile, this is not a wall of sacrifice, nor is it a wall of commitment. It is a wall of resistance, as we are really telling God, "No, not in here. I am too content with where I am at. I will just keep going on and doing the things I always do."
Apostolics must recognize that this response puts us on a path to destruction. If we listen closely, we may hear the Holy Ghost saying, "Come on; you need to realign yourselves." He may be telling us to stop building the wrong walls, and to stop praying for God to use somebody else to rebuild the right wall – the wall that defends God's truth and righteousness. 
I pray that there would be a spirit of Nehemiah that rises up in this generation. Every morning that we get up, let us remember these basic truths: it is not about having the perfect hair, the perfect dress, and the perfect presentation that we may try to create in our flesh. It is not about how God fits into our plans, but rather, how we fit into God's plan. As long as we are being led by the Holy Ghost to defend the truth of His Word and covenant, success and victory will be ours through His Spirit.
I pray that we would be so overcome by a burden from the Lord, that we couldn't get out of bed and go to work until we got in the prayer room and began to pour our hearts out to God. That we couldn't even go to work and make our money to pay our bills until we got desperate with God and said, "God lead me, help my ministry," because that is what we need! We need men and women of God who are going to fearlessly stand up and rise to the occasion of this culture war, with the understanding that the victory will ultimately be won by the power of the Holy Ghost alone
If we believe that God wrote Scripture, why do certain passages attribute it to human writers like Moses? Written by Bobby J. Killmon
This is a great little question regarding the authority of Scripture compared with the internal witness of Scripture itself. How can we trust the Bible as divine in origin, down to the very letters, if Scripture's own internal witness contradicts itself? Did the human writers of Scripture become automation of divine dictation of a sort? Or did the personalities, not limitations, of the human writers get included somehow as God directed? These are the two most consistent opposite views that take the Bible's own claims consistently. 
The Apostolic view of inspiration is described by the Apostle Peter in 1 Pet. 1:21: "For the prophecy came not in old time by the will of man: but holy men of God spake as they were moved by the Holy Ghost." Further, this view of inspiration is not a NT doctrine alone that the Apostle Peter or Paul came up with. The OT's own descriptions demonstrate that the very words of the OT are God's, yet it also shows the participatory actions of human writers. Ex. 31:18 and Ex. 32:15-16 show the 10 commandments being written by "the finger of God" and the writing was "the writing of God." So the OT Scripture claims divine inspiration.  
Even the second set of tablets was a result of cooperation between Moses and God (Ex. 34:1). However, when Moses prepares the second set, Scripture is even more clear in Ex. 34:28b: "…he wrote upon the tables the words of the covenant, the ten commandments." The subject of the verb "wrote," like the preceding three verbs, and seems clearly to be Moses. Critics claim this verse contradicts God's command in 34:1. Some conservative scholars attempt to avoid this "problem" by arguing that the real subject of the verb "write" in 34:28 must be God, even though the Hebrew grammar does not indicate a change in subject. 
How do we make sense of Scripture's own witness of itself? A straightforward reading of Ex. 34:1 shows that the second set of tablets involved both Moses (who carved them and wrote all night) and God (who said He'd write on them). Scripture simply shows us that human beings participated in the recording of the OT as directed by God. The authority and very details of the commands that came from Sinai were divine and were, therefore, God's revelation inscribed through the human instrument. 
Isn't it powerful to know that both the OT and the NT hold the same view of inspiration? The Apostolic view of Scripture is confirmed by the Exodus account. It is then named explicitly by the Apostles in the NT. "For the prophecy came not in old time by the will of man: but holy men of God spake as they were moved by the Holy Ghost." (1 Pet. 1:21) What a beautiful truth from the entirety of Scripture
Church Growth Written by T.W. Massengale 
If you're wanting to see your church grow, it is critical to examine the elements of church growth success. The key elements of church growth are:
1) Build a ministry team. Use the pattern that Christ gave us, who spent most of His time building a ministry team. Even though they failed Him often, He continued to teach, train, develop and encourage.
2) Market your church and the gospel. "Buy the truth and sell it not!" Focus on the most successful methods of evangelism: church visitors, effective visitor follow-up, home Bible study, personal witnessing, bus ministry, and new convert care.
3) Invite visitors to hear the preached Word of God. 100% of your new converts will come from your visitors. Make your church the friendliest and most exciting church in town.
4) Follow up on your visitors. 96% of all who receive the Holy Ghost come three to five times before they receive it. So you must get your visitors to return. Telephone them, send a letter, put them on a mailing list and send them intivitations regularly. Most importantly, visit them at their home.
5) Train Home Bible Study (HBS) teachers. Make HBS a major ministry in your church. How? Appoint an HBS director. Promote it often and creatively. Train your teachers several times a year, especially your new converts.
6) Train your saints why and how to witness. At least once a year, teach a soul-winning seminar series on Bible study night. Motivate and encourage your saints to witness and invite regularly by using Constant Contact Consciousness (CCC).
7) Start a bus, van, or car ministry. Reach for the souls of children. Do not focus on numbers; focus on evangelism. Those bus children must receive the Holy Ghost. Evangelize the home using the concepts of Parent-Reach. Bus ministry will bring you new families every year if you will reach for the hearts of both children and parents.
8) Make new convert care a top priority. Appoint a New Convert Care director. Follow-up on every baptism and Holy Ghost recipient with New Life Counseling. Stress the importance of your Sunday morning New Life Class, and take roll on every convert in every service.
For a detailed explanation of these key steps, please call 317-781-7712 to purchase the Total Church Growth materials.