A.M.E.N. Ministry: Reaching the Amish and Mennonite Community 
By Cynthia West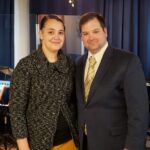 Jacob Hostetler, Washington, PA: How do you witness to a group of individuals who believe it is a sin to convert? This question is one of the biggest challenges the Amish-Mennonite Evangelism Network (A.M.E.N.) faces. The A.M.E.N. program is part of the UPCI Multicultural Ministries and focuses on equipping and educating Apostolic men and women with all the information that they need to effectively reach the Amish and Mennonite people with the Acts 2:38 message. Their vision is to see hundreds of Amish and Mennonite churches baptized in Jesus' name and filled the Holy Ghost. This same vision has grasped the hearts of the Hostetler family.
Jacob Hostetler, pastor of the Jesus Church of Washington in Washington, Pennsylvania, was born and raised Amish. After getting married, he started reading the Bible and decided it was time to know what the Bible said for himself. He started reading in the book of Matthew, and by the time he got through the sermon on the mount, his world was completely turned around. He began to explain that what he felt when reading, he didn't feel at the Amish church. So he started to ask the big question: why? However, the only answer he received was that it was "just tradition." This is what got their journey started. And today, the Hostetler family has been baptized in Jesus' name, is filled with the Holy Ghost, and has a mission to reach the Amish and Mennonite people with the Gospel message.
When trying to minister to the Amish or Mennonite community, one of the biggest factors to take into consideration is their background and dealing with the culture. According to Bro. Hostetler, one of the top challenges when presenting the gospel to them, is that what you say and what they hear you say are two different things because of their belief system. The Amish do not try to reach out to people because they believe it is a sin to convert from the church one is raised in. If someone is raised in a particular faith or church, he or she should remain there. However, if one is not raised in a church, and he or she decides to join, much respect is gained from their community.
One might wonder, what are some effective ways to minister to the Amish and Mennonite community? Bro. Hostetler encourages people to become Amish taxi drivers. He states that they are very influential in Amish communities, and will allow you to gain their trust. He suggests steering clear of handing out church tracts because they are geared to converting them as they read. However, he suggests having books and magazines that are centered around truth in your taxi for them to see and read. "They love to read, and will read it without thinking you are trying to convert them." Bro. Hostetler states. The A.M.E.N. program has seen a lot of success in doing this.
To read more about the A.M.E.N. ministry, visit the Multicultural Ministries website at www.multiculturalministries.org/project/amish.
Reaching Souls Through Video Ministry
Written By Linda Schreckenberg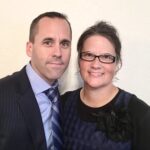 Theo Heartsill, Walnut Springs, TX: The word "passion" doesn't really begin to describe the burden Rev. Theo Heartsill has to reach lost souls. He has been in ministry for over twenty years, was licensed with the UPCI in 2012, and has pastored Pentecostals of Walnut Springs in Walnut Springs, Texas for two years. He's a bi-vocational pastor, working between forty to seventy hours per week. He began his video teaching ministry in 2019 and spends up to forty hours of prayerful study and research in preparation for each video.  He also keeps a spiritual journal of his dreams, revelations, and spiritual topics that God is dealing with him about.
His videos, done in a casual setting, definitely hold the attention of the viewer as he expounds the Greek and Hebrew meanings of the Scriptures to help bring understanding. He said, "I'm very passionate because I believe people are really confused about some things in the Bible, and all of the misinformation and false doctrine out there only makes it worse. I want to share biblical truth while making it understandable and practical so people can use it in everyday life."
 "I believe these videos are perfect for Bible study, small group settings, or displaying in a church service," said Bro. Heartsill. "In fact, I've already had churches and other denominations reach out to me, telling me they are using them for small group settings, and even presenting them over the main screens of their auditoriums. Then, after the video is over, the pastor or group leader takes over from there, answers questions, and leads them into further discussion. I've also had people from around the world reach out to me to let me know they received the Holy Ghost while watching my videos in their homes, and many people have been re-baptized into Jesus' name."
 Recently, a woman who was raised as a Muslim and became New Age moved to Barcelona, Spain. After viewing Bro. Heartsill's video on baptism in Jesus' name, she called the UPC church there, was baptized, and came out of the water speaking in tongues.
 He said, "Others have reached out to me, thanking me for making the videos because they're not comfortable leading a Bible study themselves or may not have time to witness to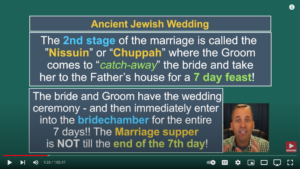 someone, but they can let them know about the videos."
 Topics of his videos include baptism in Jesus' name, how to receive the Holy Ghost, how to hear God's voice, how to find the will of God, the rapture, faith, how to find the ministry God has called you to, and much more. His video, The Ancient Jewish Wedding, explains the parallel of the Jewish wedding to the Bride of Christ and Jesus as the Bridegroom.
 If interested, you can find the videos on YouTube by searching for "Theo Heartsill" or viewing them on his Facebook page. Bro. Heartsill can be contacted through his email, theoheartsill@hotmail.com.