Jesus Found Me Where the Devil Left Me
Written By Rev Jason Staten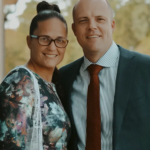 1 Samuel 30:9-13 – "So David went, he and the six hundred men that [were] with him, and came to the brook Besor, where those that were left behind stayed.
But David pursued, he and four hundred men: for two hundred abode behind, which were so faint that they could not go over the brook Besor.
And they found an Egyptian in the field, and brought him to David, and gave him bread, and he did eat; and they made him drink water;
And they gave him a piece of a cake of figs, and two clusters of raisins: and when he had eaten, his spirit came again to him: for he had eaten no bread, nor drunk [any] water, three days and three nights.
And David said unto him, To whom [belongest] thou? and whence [art] thou? And he said, I [am] a young man of Egypt, servant to an Amalekite; and my master left me, because three days agone I fell sick."
One Man's Trash is Another Man's Treasure
Once each year, my wife will announce to me that it is time for a deep cleaning of our house. This means that it's time to go through our closets, gather old suits, shirts that are weathered, pants that no longer fit, etc. We will then toss said items into the back of our truck, and take them to a thrift store or sell them at a yard sale.
It's often said of these types of selling points that "one man's trash is another man's treasure." In fact, some find this statement to be truer than others. Take Rikki McEvoy, for example, who purchased what seemed like a tattered old sweater for fifty-eight cents, only to find that it had been owned and worn by Vince Lombardi himself, the 1960s head coach of the Green Bay Packers. The sweater sold at auction for over forty-eight thousand dollars.
Stories such as this illustrate three important points: firstly, one must take a closer look before dropping something off at the thrift store. Secondly, why do these things never happen to me? Lastly, they illustrate a mindset – someone said of an item, "This no longer has value," but someone else came along and recognized the value within.
Can I encourage someone with this thought? When the devil looked at my life and said, "There's nothing worth saving," Jesus said, "It's worth my blood." Jesus found me where the devil left me!
The Nature of an Amalekite
In this passage of Scripture, the Amalekite nomads have invaded Ziklag where David and his men are engaged in battle. They looted the city, burned it with fire, and took the women and children captive.
With God's permission, David and his men pursued these invaders. But in the field, they find an Egyptian servant. He is weak, malnourished, and has been left to die. The first question that comes to mind is, what kind of master leaves his servant to die in a field? He has no bread to eat, no water to drink, and the temperature was unbearable, no doubt. This servant had been abandoned with absolutely no hope of survival.
Scripture gives clear evidence that this servant was not so "sick" that it should have merited his abandonment. After just a few hours of care and provision from David and his men, strength returns to him, and he is made whole. Additionally, it was not as if the Amalekites were scarce on supplies; a strain of resources did not cause the servant's condition. In verse 16, the same master is eating, drinking, and dancing with the other invaders. This is exactly the nature of the devil; he will use you while you have something to offer and discard you when you have nothing left to give.
The Amalekites were descendants of Esau, who despised his birthright. This essence had been passed down through the generations; the Amalekites hated everything good and godly. Historically, they attacked the Israelites, God's people, when they were at their weakest (see Deut. 25:17-18). This is the nature of our adversary as well. The devil doesn't attack us on Sunday mornings when we sit on the pew, but on Monday, Tuesday, etc., when temptation is all around and we have the potential to grow weary.
Don't forget how the enemy used to wear you out. Don't forget how the enemy has done everything he can to bring about your destruction. Remember wicked Haman, who was himself an Amalekite; he hated anything righteous and sought to destroy God's people. I don't ever want to forget that there were gallows assembled for my destruction, but that Jesus found me where the devil left me!
Sin is a Calloused Taskmaster
The Amalekites attacked this city when David and his men were gone. They had no fear of God, and they had no courage to attack when the men were home. They smote the feeble, struck the weak, and spoiled the city when the men were gone off to war.
These were the same people who left a starving servant to die in the wilderness. The adversary and the nature of sin are the same. Sin is a hard, calloused taskmaster. Centuries before, the Israelites had forgotten the nature of their Egyptian taskmasters and longed to return to Egypt. This can happen to those in the church as well. Remember, there is nothing in this world worth going back to. Don't start getting nostalgic at what Jesus brought you out of. The best thing that ever happened to you was an apostolic altar.
As long as you're profitable, you can be a part of Satan's agenda. But the moment you're no longer appealing, having nothing left to offer, he is finished with you. Where was Delilah when Samson was between the pillars? She was with him in the middle of the night to get the secret of his strength, but left him when he was in captivity and no longer profitable for her. The same is true of the devil: once you are no longer profitable to him, he will leave you in the field to die. We would do well to remember Hebrews 11:25, as it refers to "the pleasures of sin for a season."
The Condition, The King, and The Covenant
The truth is that it wouldn't have taken much for this Amalekite master to revive his young servant. After a little water, bread, and moments of rest, he was well. This is what people need to find what they come into our churches: bread, water, and a place of rest. People need a safe place, a place where they can grow and be nourished. They need a place where the message is loudly proclaimed, "The devil said it's over for you, but Jesus is saying it's just getting started." We have what guests are looking for!
In the exact same field where this servant had been abandoned, David fed him. The same condition that caused the Amalekite master to say, "I have no use for you," was the same condition that caused the righteous king to break the edge off of a cake made with figs. In the same place that the ambassador of hell abandoned him, the king of Israel made a covenant with him.
David did not choose him for his credentials; his administrative giftings; anything in the flesh. This young servant's condition had not improved during the three days since his abandonment. In fact, he had less to offer than he did three days earlier. But the king wasn't waiting on him to get better, because the king himself was the maker of this covenant. None of us deserve God's mercy; He is not waiting on people to get "better" before He can help them. When He finds us, it's not like God gets a "special deal." We have nothing of personal value to offer Him, and yet He comes to us with a covenant purchased with His own blood to wash away our sins.
The Cry of the Covenant
A covenant is a binding agreement between two parties. The attitude of a covenant is, "if you do this, then I will do that." The devil can whisper in people's ears and tell them that if he's done using them, then God can't use them either. But just as David offered this servant a covenant in the midst of his condition, Jesus can do the same for us.
The servant had two requests for the king: 1) "Don't kill me," and 2) "Don't ever let me go back to what I came from." If we ever get so entitled in our walk with God, that these are not the cries of our heart… we will fail. The mercy and the grace of God are still needed. Any position that I can attain in my flesh does not negate my need for the Lord's mercy. As Lamentations 3:22 reminds us, "[It is of] the LORD'S mercies that we are not consumed, because his compassions fail not."
Think back to when Jesus first found you – when the devil had discarded you and threw you into the waste pile. You were a one-dollar-find, but Jesus found you and said, "I see some value in you." He told us Himself, "The thief cometh not, but for to steal, and to kill, and to destroy: I am come that they might have life, and that they might have [it] more abundantly." (John 10:10)
This must be the cry of every heart. The devil knows that if we can just rely on our talents and abilities, or the excellence of our presentation – this will keep us from getting away from the wonder-working power of the blood of Jesus, which is the blood of the new covenant. Nobody has ever been freed by fleshly success, but when Jesus finds you where the devil left you, and you agree to walk in covenant with Him, you can declare that you are never going back.
The King's Covenant Gives Us Purpose
David, the righteous king, had conditions for this covenant that he made with the servant. These conditions were simply this: get up and walk with me. David promised that they would find the adversary that left him to die and that they would destroy the armies of the enemy.
When Jesus found me where the devil left me, He didn't just give me grace and mercy, although they are so important and should be received with thanksgiving. When Jesus found me, He also gave me a purpose – to join Him in covenant living, to serve in His armies, and to work with Him to destroy the armies of hell
Pastor Staten is an ordained minister with the United Pentecostal Church International. He served as the Maryland/DC District Youth President from 2004 to 2012. His ministerial background includes over fifteen years in youth and family ministry. He is in high demand as a conference and youth speaker. Pastor Staten serves as the Living Hope Senior Pastor. He and his wife Valerie ensure that Living Hope is consistent in equipping and empowering Living Hope leaders both now and for the future. He communicates a clear Biblical vision for church growth. His dynamic ministry style includes a distinct practical application of Biblical truths and principles. He and his wife, Valerie, have four beautiful daughters: Brooke, Camryn, Riley, and Dakota.
This sermon was preached as part of a three-night Revival Series at Calvary Tabernacle in Indianapolis, IN. To watch this sermon, visit www.CalvaryTabIndy.org or download the Boxcast app. This sermon can also be listened to on the Calvary Tabernacle podcast, available on most major podcast platforms.