Associated Ministers Ministry
Linda Schreckenberg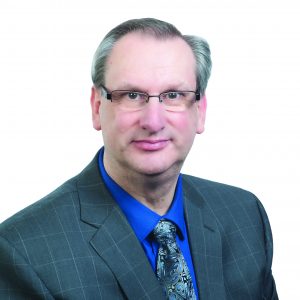 "Warning!" said Bro. James Poitras. "Be prepared to leave part of your heart on the field and never be quite the same again!"
Bro. Poitras, Director of Education and Short-Term Missions in Global Missions, was referring to those who become part of the Associated Ministers Ministry program. He explained, "For pastors or licensed ministers, an Associated Minister status exists for those who travel to an overseas location on a periodic basis. Taking a missions trip or leading a team to a field is a great way to get involved in missions. Ministering in a nation or various locations is typically coordinated through the resident or overseeing missionary or regional director, and a report is supplied to Global Missions after each trip is made."
The application process is found on the website www.gmstm.net/am/ for those who want to be an Associated Minister in Global Missions. One must be a UPCI Licensed Minister, be in good standing in your district and making overseas trips for ministry. In addition to an application, three positive references are required. Once the online references are received, the application is processed and sent for approval. Upon approval, the new Associated Minister will receive a welcome email highlighting their Global Missions project account. Once the account is set up, Associated Ministers may choose to raise PIM (Partners in Missions) funds to cover their overseas travel expenses.
Sis. Cori Smith, Youth Pastor of Tower of Pentecost, Richland, WA. said this about the ministry: "The Associated Ministers program has been an incredible door in my life for pursuing missions while still living in North America. It has paved the way for me to be part of the global harvest and helped me bring that vision back to my local church. I used to think I only had one of two options: serve in missions overseas or serve in North America. Then I heard about Associated Ministers, and everything changed. While I may not be able to physically live overseas, this program still allows me to invest my time, education and talents into missions. Over the past three summers, I have been involved in three Next Steps trainings in Europe, Asia and the Pacific. If you are a North American minister with a heart for missions, then this is the program for you."
Pastor Eric Hall of Greater Life Church in Greentown, IN. said this: "Short-term missions has transformed my ministry and the ministry of my family. Together, we have witnessed over 1,000 people receive the Holy Ghost, blind eyes see, deaf ears hear, and many children speak their first word Hallelujah. I have seen tumors disappear and arms and legs grow in my hand. It has positively impacted Greater Life Church. As we bring these reports, videos and pictures home with us, the faith of our church has grown. We are focused more than ever on being a multicultural assembly. I am thankful to be able to be used by God in this great awakening."
For more information on the Associated Ministers Ministry, visit the www.gmstm.net website, email gmSTM@upci.org or phone 636.229.7920/7944.