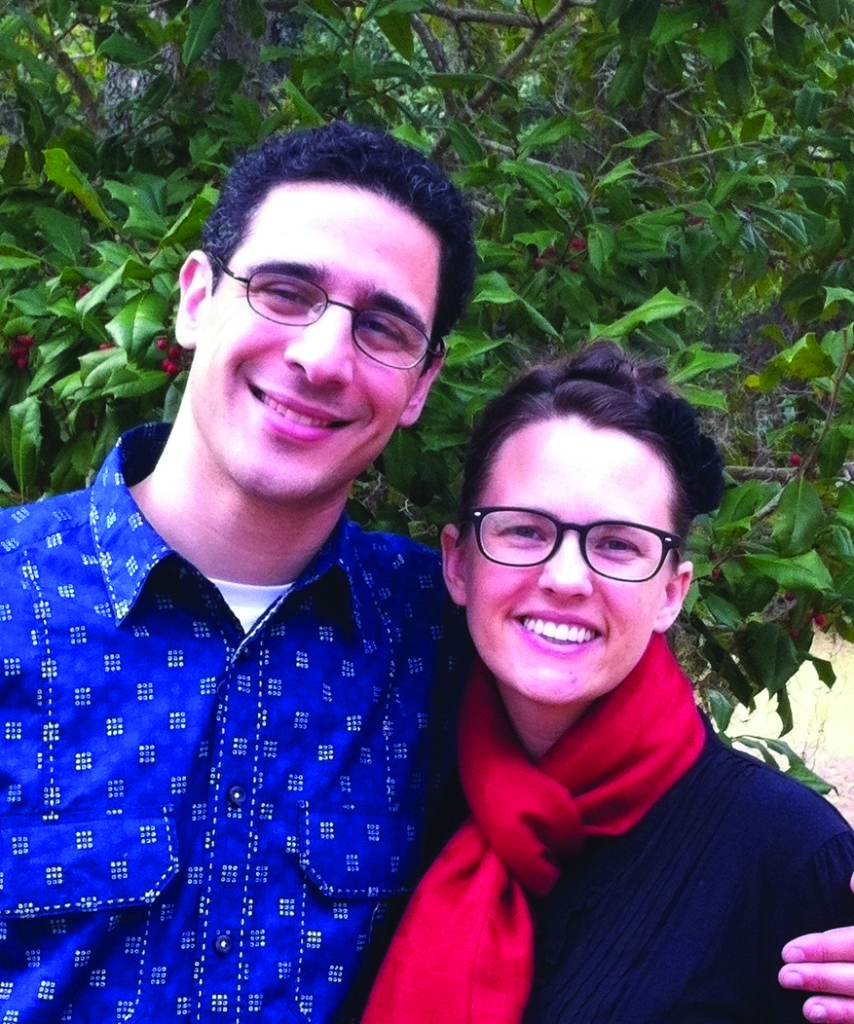 Peter Denies Jesus
Mark 14:66-72 "And as Peter was beneath in the palace, there cometh one of the maids of the high priest: And when she saw Peter warming himself, she looked upon him, and said, And thou also wast with Jesus of Nazareth. But he denied, saying, I know not, neither understand I what thou sayest. And he went out into the porch; and the cock crew. And a maid saw him again, and began to say to them that stood by, This is one of them. And he denied it again. And a little after, they that stood by said again to Peter, Surely thou art one of them: for thou art a Galilaean, and thy speech agreeth thereto. But he began to curse and to swear, saying, I know not this man of whom ye speak. And the second time the cock crew. And Peter called to mind the word that Jesus said unto him, Before the cock crow twice, thou shalt deny me thrice."
Peter Reveals Jesus 
Acts 4:8-13 "Then Peter, filled with the Holy Ghost, said unto them, Ye rulers of the people, and elders of Israel, If we this day be examined of the good deed done to the impotent man, by what means he is made whole; Be it known unto you all, and to all the people of Israel, that by the name of Jesus Christ of Nazareth, whom ye crucified, whom God raised from the dead, even by him doth this man stand here before you whole. This is the stone which was set at nought of you builders, which is become the head of the corner. Neither is there salvation in any other: for there is none other name under heaven given among men, whereby we must be saved. Now when they saw the boldness of Peter and John, and perceived that they were unlearned and ignorant men, they marveled; and they took knowledge of them, that they had been with Jesus."
The Greek word for transformed in Romans 12:2 is the same word translated into transfigured from Matthew 17:2. The word is metamorphoo, where we get our English word metamorphosis. In Biology, simple metamorphosis is defined as "a profound change in form from one stage to the next in the life history of an organism, as from the caterpillar to the pupa and from the pupa to the adult butterfly." Metamorphosis happened to Peter somewhere between Mark chapter 14 and Acts chapter 4. Some examples of metamorphosis include a tadpole becoming an adult frog, Bruce Banner turning into the Green Monster, a caterpillar turning into a butterfly, and a sinner in the world becoming a Christian in the church.
It is possible that only a couple of short months span Mark 14 and Acts 4. Maybe even less time than that. There weren't too many experiences in the life of Peter that are recorded during that time span.
Before denying the Lord three times, Peter had seen miracles, blind eyes open, devils cast out, and Lazarus and Jairus' daughter raised from the dead. He had walked on water with Jesus. He saw how Jesus controlled storms. He saw how Jesus had the boldness to speak to the religious rulers and call them vipers and turn over tables in the temple. He realized how Jesus could read minds and speak words that changed lives. He had already received the revelation that Jesus Christ was God made flesh and was the Messiah.
Peter had also received the keys to the kingdom and even performed miracles himself. He had seen the physical glory of God and a manifestation of Moses and Elijah along with hearing a voice from heaven declaring Jesus to be the Son of God.
What was Peter's problem in denying the Lord? He was afraid of what they would do to him. He was not yet changed. No transformation had taken place yet. He was not the bold and full of faith Peter we find in Acts 4. Now that Jesus was captured, what would they do to him? Peter must have thought, "If a man this powerful is not strong enough to fight off the Roman government then what can I do?" The high priest and the leaders of the Jews would surely kill Jesus and His followers—so PETER DENIED HE KNEW THE LORD.
Something, however, took place shortly after denying the Lord to give Peter a boldness and a desire to reveal Jesus instead of denying Him. Whatever happened to him, it left him without fear and in a position of power and authority with God. In Acts 4, he was changed. He was quickly a different person, it seemed.
What was it? Transformation. When did it happen? Pentecost.
Pentecost is the New Testament word for an Old Testament Jewish holy day. It was the end of the feast of weeks. However, what happened on the Day of Pentecost in Acts 2 was more than a Jewish celebration or feast. Today Pentecost is more than a day or a tradition. One could argue that it is an experience of metamorphosis.
Pentecost is the fulfillment of Joel's prophecy 2:28-29: "I will pour out my Spirit upon all flesh," and Ezekiel's prophecy of a new heart and new spirit, Ezekiel 36:26-27: "a new spirit will I put within you." Metamorphosis. Transformation.
Pentecost is the fulfillment of Jeremiah's prophecy about the new covenant with the house of Israel, Jeremiah 31:33: "I will put my law in their inward parts, and write it in their hearts." It is the fulfillment of Isaiah's prophecy about the refreshing and rest for the weary, Isaiah 28:11-12: "For with stammering lips and another tongue will he speak to this people. To whom he said, This is the rest wherewith ye may cause the weary to rest; and this is the refreshing." This is how Peter was transformed. It was the only major event that took place in Peter's life that could have caused such a drastic change.
The power to be transformed fell on the day of Pentecost. Luke 24:49: "And, behold, I send the promise of my Father upon you: but tarry ye in the city of Jerusalem, until ye be endued with power from on high."
Acts 1:8: "But ye shall receive power, after that the Holy Ghost is come upon you…"
The experience of Pentecost is a spiritual metamorphosis.
If you need a spiritual change, here are four steps to have a spiritual metamorphosis in your life.
Step one is to present yourself to God. Romans 12:1-2: "I beseech you therefore, brethren, by the mercies of God, that ye present your bodies a living sacrifice, holy, acceptable unto God, which is your reasonable service. And be not conformed to this world: but be ye transformed by the renewing of your mind, that ye may prove what is that good, and acceptable, and perfect, will of God."
We must present ourselves to God. Visit Calvary, being honest, and realize we are nothing compared to Him. Come as we are and surrender.
Step two is consecration, whole life consecration. Separate from the world and dedicate your life to God. Romans 6:12-13: "Let not sin therefore reign in your mortal body, that ye should obey it in the lusts thereof. Neither yield ye your members as instruments of unrighteousness unto sin: but yield yourselves unto God, as those that are alive from the dead, and your members as instruments of righteousness unto God."
2 Corinthians 6:17: "Wherefore come out from among them, and be ye separate, saith the Lord, and touch not the unclean thing; and I will receive you."
Step three is to put on Christ. Ephesians 4:24: "And that ye put on the new man, which after God is created in righteousness and true holiness."
Acts 2:4: "And they were all filled with the Holy Ghost, and began to speak with other tongues, as the Spirit gave them utterance."
The keys to putting on Christ are prayer (where you will receive the Holy Ghost), study (where you will find there is one God and the power of His name), fasting (where you will subdue the desires of the flesh and sinful nature), and church attendance (where you will find true identity and purpose in life – and all of the above).
Step four is to steadfastly press forward. Change is imminent when you are not focused on the past. Know where you are going and keep moving forward.
Philippians 3:13-14: "Brethren, I count not myself to have apprehended: but this one thing I do, forgetting those things which are behind, and reaching forth unto those things which are before, I press toward the mark for the prize of the high calling of God in Christ Jesus."
Romans 8:37: "Nay, in all these things we are more than conquerors through him that loved us."
How does Pentecost happen today? The same way it happened to Peter. The result should still the same. Transformation.
Anthony and Layna LoCascio live in Rolling Meadows, IL where they pastor The Life Church of Glenview, a North American Missions church just outside of Chicago, IL with their three children Annabella (8), Sophia (6) and Gianna (1).