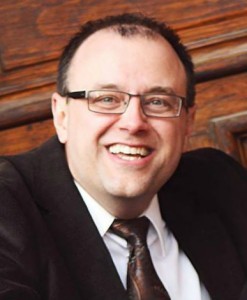 Why does it say in Matt. 1:21 that a son will be born and his name will be Jesus "for he shall save his people from their sins"? 
Many Jews who survived the Nazi rule and occupation in Europe between 1939-1945 owed survival to non-Jews. The penalty for helping was often death. The Jewish people have called them "hasidei umot haolam" or "the righteous among the nations." By 2002 (56 years after the end of the war in Europe), more than 19,000 non-Jews had been honored as the righteous at Yad Vashem (the Holocaust museum and archive in Jerusalem).
Martin Gilbert states that those "islands of exceptions" and the "moral backbone" of the rescuers are central to the story of a Nazi-dominated Europe within which righteous acts testified to the courage of those who would save human life rather than allow it to be destroyed. In the words of Si Frumkin, a survivor of the Rovno ghetto, they "… opposed popular opinion, and dared to do what was right." You couldn't be passive. You must be personally involved. You must risk your life because of the desire to save. The term "hasidei umot haolam" is bestowed … because it was earned.
This is the message of Bethlehem. The name is bestowed in prophecy and will be earned in its fulfillment. In Rom. 5:15-16, Scripture declares death reigned from Adam to Moses but the gift was by "one man" Christ. In Mark 2:18-22, the conviction of Jesus is shown that He must die. The "must" in this passage shows He knows it's part of His messianic mission. When Herod threatens to kill Jesus, He is not intimidated but states assuredly that He will "be perfected" (Lk. 13:31). Jesus knew His mission included His death. Jesus' death was not just an epilogue but integral to the mission! He would earn His name.
The reflection of Isaiah 42 at Jesus' baptism shows that in view of His coming death (while being ushered into His role at baptism) there's a prophecy, a promise. All sin will be remitted! He refused inaction but came as a man to stand in the place of all of us as covenant partners … to save all humanity before and after Him. Or to say it another way, God refused to stand on the sidelines. He became personally involved, and He lived up to His name! That's why Philippians 2:9 says, "Wherefore God also hath highly exalted him, and given him a name which is above every name:" Why? It was earned.
How can we express this truth? Poets have tried to catch it in prose and verse. Songwriters have spun out beautiful lines and lyrics rich with heartfelt imagery and words. Prophets of old, struck by the touch of God's Spirit, wrote under unction and anointing the Scripture that disclosed truth. But, even still, the depth can never be told. How inestimable and matchless the revelation of Bethlehem, the name Jesus on display as a promise … a God who stooped to save and reveal He has become our salvation.