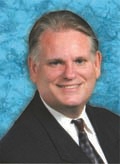 The Home Bible Study (HBS) ministry is still the most effective tool of evangelism a church can utilize.  But the success of the HBS ministry depends on having trained teachers consistently teaching unsaved people, and the key to this is promoting the HBS ministry consistently. Here are a few ways you can keep HBS visible.
Testimonies. When someone is saved as a result of being taught a HBS, ask them to testify. Few things will drive home the power of this ministry more than someone thanking a member for taking the time to teach them the Word of God. You should also ask the teacher to testify, having them stress that HBS is the surest way to win someone to the Lord.
HBS Completion Certificates. When someone completes a 10 or 12-lesson HBS, they should be provided a home Bible study completion certificate during the church service. Remember, every new convert should be taught a 10-lesson HBS as a part of your new convert care ministry. It's a great way to get the unsaved student to church, so the Spirit can draw them to an altar.
HBS Teacher Training Certificates. Several times a year, teach a course on how to successfully teach a home Bible study. Those that complete the training seminar should be invited to the front, given a certificate, prayed over and commissioned. Make this a big deal, because it is!
HBS FaceTime Call.  Ask a pastor friend with a successful HBS ministry to call via FaceTime during service and talk about their HBS successes. Short pep talks by successful HBS leaders can give your HBS ministry a real boost.
Other ideas. HBS skits (how to get a study, how NOT to get a study), demo lesson taught on the platform (make your platform look like a living room), quarterly newsletter (testimonies, success totals, ideas for getting a study, teaching tips, etc.), HBS buttons, HBS contests, etc.
Bottom line: Never miss an opportunity to promote the HBS ministry. Plan a promotion at least monthly.