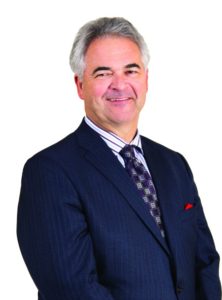 Simple. We seldom preach to sinners.
G.A. Mangun and Kenneth Haney preached to sinners every Sunday. It worked for them. They raised some of the greatest churches in North America. Preaching to the lost will also work for you. We lose our focus when we do not consistently preach to the lost.
John Wesley taught preachers, "You have nothing to do but save souls. You are not to preach so many times  . . . but to save as many souls as you can." Henry Ward Beecher put it, "A sermon is not like a Chinese firecracker to be fired off for the noise it makes. It is a hunter's gun, and at every discharge he should look to see his game fall." A hunter does not kill game he doesn't shoot at. Luke 15 shows the shepherd's priority. He sought the lost. We must do the same.
A regiment was on leave during World War I. One Sunday the soldiers were nervous. Artillery could be heard. Soon, the leaves were cancelled. The battle of the Somme had started. Before embarking, the regiment went to church. The nervous men needed to hear "good news."
That day a chaplain preached on the purpose of the Ephesian letter. He concluded, "Thus it is evident that the letter was not addressed to the Ephesian church, but rather to the church at Laodicea." Men who came to church needing the gospel did not hear it. The message missed the moment of opportunity.
Eventually, God helped me learn to preach to the lost. You can too. It will make the difference in church growth. My discoveries are part of Masterful Preaching – Restoring the Place of Good News Preaching at carltoncoonsr.com.
For More Information, Click Here 
For More Information On Carlton Coon, Click Here