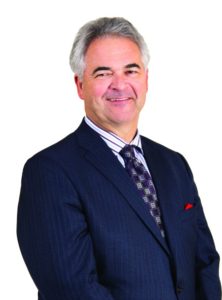 The setting is Jacob meeting Esau. Esau wanted Jacob to travel with him. Jacob would not. Jacob's reasons:
"And he said unto him, My lord knoweth that the children are tender, and the flocks and herds with young are with me: and if men should overdrive them one day, all the flock will die" (Genesis 33:13).
Can we "over-drive" our tender ones? Sure, but those who mature spiritual babies realize:
The young need specific care. The Amplified Bible put it, "the children are tender. . . and need gentle care."
Jacob also mentioned having his flocks with their young.
The health of the tender took precedence over Esau's desires.
Jacob's decision was strategic and intentional. He knew the risk of rushing. Injury might befall a tired child. One of the young flock could die. Two factors are presented: (1) Jacob's concern for the "children." (2) Future benefit might be lost. Animals that died from being "over-driven" did not multiply.
As was the case with Jacob's situation, moving new converts too quickly results in loss. Given time to develop, today's converts become mature, soul-winning, tithe-paying, disciple-making saints. But it does not happen quick.
"Over-driving" converts looks like this:
Force-feeding meat the "tender one" isn't ready to receive.
Expecting lifestyle change without giving foundation for change.
Requiring the young to keep pace with the mature.
Apply Jacob's wisdom.
Behave intentionally and strategically. Don't over-drive your young.
Patience! Develop your "tender ones," and they eventually help care for others.
Little one awareness! Jacob's phrase "with me" indicated responsibility. Decisions and behaviors of today determine how your little ones will do tomorrow.
If you are not responsible for the well-being of your tender ones, who is? Take it slow. I have to! It is a slow go with my "tender ones" at springfieldcalvary.church.
More insight on developing disciples is available. At 7 p.m. (CST) on the second Tuesday of each month, I host a Facebook Live webinar at my personal Facebook page. More blog posts on these concepts are at carltoncoonsr.com. I welcome questions and your insight into developing people.