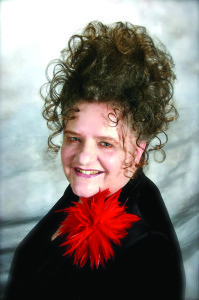 How you act in the home reveals your true character! I've been teaching God's Word over 50 years and He commands us to be holy as He is holy! In my 25 years of counseling, the biggest issue that creates pain in the family is the husband/father not being the servant/leader/pastor of his home!
When the husband/father is a follower of God (Eph. 5:1), he loves his wife as Christ loved the church and died on a cruel cross to offer the gift of salvation – sacrificial love! God wants a Bride without spot or wrinkle or any such thing. God compares marriage on earth to our relationship to Him – we the Bride – God the Bridegroom.
God is love! God is patient, gentle, kind, good, faithful, and the provider for His Bride. He gave His all for the purchase of His Bride. He told the husbands to love their wives as He loved the church. When a husband loves with God's love, submission is not an issue in the marriage. The wife joyfully arranges herself under her godly husband because of his loving care, protectiveness and provision. This wife will gladly meet her husband's desires because of his love and gentleness to her.
God gave Adam authority and Eve influence. Eve used her power of influence for evil and Adam abdicated his God-given authority. The Bible blames Adam for the sin, not Eve. Adam had the nerve to blame God for the woman He gave Adam. Eve blamed the devil for her sin. This is the foundation for all problems in marriage.
Stop blaming others for your choice to sin against God! Husband and wife are to submit one to another in the fear of the Lord (Eph. 5:21). This is allowing God through the power of the Holy Ghost to manifest the Fruit: If you desire love, joy and peace, be patient, kind, good, faithful, meek (having your strength under God's control) and have self-control. Your home will overflow with love, joy and peace!
Carol Clemans – Bible teacher for churches/conferences/Marriage Seminars – book: God's Design for Marriage. Provides nationwide confidential counseling by phone, etc. (636) 448-0121. 430+ free articles @ www.carolclemans.org – read 'about ministry' page – teaching products, marriage book. Watch 100+ teaching videos on Carol Clemans YouTube channel. Mins. Ref: Pastor Daniel Batchelor, Dupo, IL.