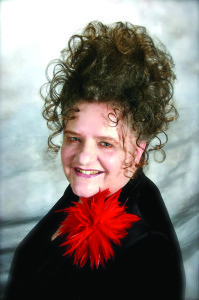 Outbursts of wrath (uncontrolled anger) are sin in God's sight!
God will make us all accountable to Him for every idle (painful, abusive, useless, wasteful) word that we speak! In my 25 years of counseling, I find many people who have been in church for many years do not seem to know about the works of the flesh.
Galatians 5 – letter by Paul to 'born again' church: 19 "Now the works of the flesh are evident, which are: adultery (porneia – porn use),[a] fornication, uncleanness, lewdness, 20 idolatry, sorcery, hatred, contentions, jealousies, outbursts of wrath, selfish ambitions, dissensions, heresies, 21 envy, murders,[b] drunkenness, revelries, and the like; of which I tell you beforehand, just as I also told you in time past, that those who practice such things will not inherit the kingdom of God." NOTE: "Will not inherit the kingdom of God."
The works of the flesh is allowing selfishness to control actions. Allowing uncontrolled anger to lash out with abusive words to others is committing sin in God's sight.
22 "But the fruit of the Spirit is love, joy, peace, longsuffering, kindness, goodness, faithfulness, 23 gentleness, self-control. Against such there is no law. 24 And those who are Christ's have crucified the flesh with its passions and desires. 25 If we live in the Spirit, let us also walk in the Spirit. 26 Let us not become conceited, provoking one another, envying one another."
Our words are powerful! They can create life or create death in  family relationships. God's desire is for husbands/wives to be Holy Ghost-controlled in words, attitudes and actions in the home. The home was created before the church. A Holy Ghost-filled husband is to be the pastor of his home living godly by example. Then he can say to his wife and children, "Follow me as I follow Christ!"
All of us have a choice to walk in the flesh or to walk in the Spirit and be Holy Ghost- controlled through all circumstances. It is surrendering completely to God!
If you struggle with the works of the flesh, call for God-based counseling (636) 448-0121 by phone/Facetime/Facebook video/Skype. I teach for churches/conferences God's Word about healthiness in all areas of life. Teaching CD's, DVD's, book: God's Design for Marriage (teach Marriage Seminars). Watch teaching videos on Carol Clemans YouTube channel.
© Carol Clemans – Certified Pastoral Counselor/Bible Teacher – Mins. Ref: Pastor Daniel Batchelor, Dupo, IL. – www.carolclemans.org – carol@carolclemans.org – (636) 448-0121.