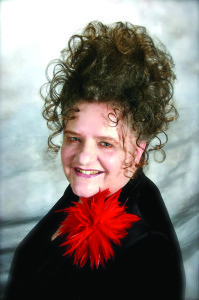 Weekly, people call me nationwide for counseling because they have wounded souls. They are saved but are walking wounded. Isaiah 61 – Jesus was coming to bring the good news, but He also was to heal the broken in heart and set the captives free . . . free of their distorted toxic thinking from the emotional wounds of life.
People who have come from a life of abuse, abandonment, broken homes, etc. can experience salvation. Salvation removes our sins, but it does not remove life's experiences or our emotions. What happens in our young life definitely impacts our adult life.
A wounded soul/heart/mind struggles with being able to fully accept God's love. They feel unworthy, unlovable, hopeless and helpless. Their painful past is defining who they are now. They have a distorted Father-God concept because their earthly father was their abuser, etc. Beyond the good news is healing and hope for the hurting heart.
Our worth and value come from God as our Creator and our Savior. Our worth is not based on our performance or pedigree. God fully loves you. God fully forgives you. God fully accepts you. God does not judge anyone by a painful past. He was there grieving when you were abused and mistreated. He knew His truth would bring healing to your hurting heart – "be transformed by renewing your mind" – Rom. 12: 1 & 2.
Preview my membership teaching site where I post live teaching videos for spiritual, emotional and relational growth – I'm teaching the healing principles that I counsel on a daily basis. This teaching is for the hurting and those who want to learn how to be healing helpers. It can be used for a home study group or leadership training. It's coming from my heart of 50+ years in ministry/education/counseling/teaching/writing. Join: www.patreon.com/carolclemans.
The church must become equipped with God's Word that transforms wounded hearts with hope and healing. Listen to my teaching from my unpublished book, God's Healing for Hurting People, on www.patreon.com/carolclemans.
www.carolclemans.org – Read 'about ministry' page for detailed bio + book: God's Design for Marriage or eBook: amazon.com. Call: (636) 448-0121. Mins. ref: Pastor Daniel Batchelor, Dupo, IL. Rev. Harold E. Clemans (husband) 60 years licensed minister.