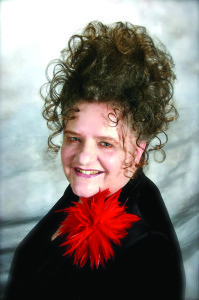 For 26 years, I have been counseling from a God-based perspective, using the Word of God as my core source of wisdom. I was blessed with a unique counseling education that was integrated through God's Word. This is explained on my website: www.carolclemans.org on the 'about ministry' page.
I have been teaching God's Word for over 50 years. God blessed me with the baptism of the Holy Ghost 63 years ago. My father was an Eschatology theologian and put a love for the Word of God into my heart from childhood. He received the Holy Ghost at age 15 in 1925 and was privileged to enjoy Bishop G.T. Haywood's ministry for several years. Because of my experience in ministry and education, my counseling and teaching ministry is unique. Romans 12:2 is the key to growth and healing – we are transformed by renewing our minds with God's truth.
My book, God's Design for Marriage, came out of my teaching marriage and family seminars, plus the six years I taught at Christian Life College under Dr. Daniel Segraves. My parents gave me a wonderful pattern for a God-centered marriage. They had 62 years together before my father went to be with the Lord. I am in my 48th year of marriage to an ordained minister based on God's design. Submission to God and each other is the foundation for a fulfilling relationship – Ephesians 5:21.
My first ten years of counseling was for Bishop Kenneth Haney at Christian Life Center, Stockton, Calif. I now provide counseling nationwide by phone/Skype for pastors and lay people – (636) 448-0121. I love teaching God's anointed Word for churches/conferences. Watch 100+ teaching videos on Carol Clemans YouTube channel.
Read 'about ministry' page @ www.carolclemans.org describing details of the counseling process. My marriage book and teaching CD's & DVD's are available at www.carolclemans.org. God's Design for Marriage is also available as an eBook on www.amazon.com.
© Carol Clemans – May 2018 – Mins. Ref: Pastor Daniel Batchelor, Dupo, IL. www.carolclemans.org – carol@carolclemans.org – (636) 448-0121.