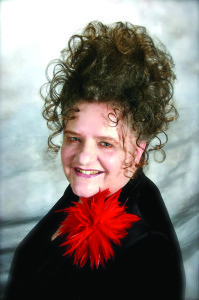 In my nationwide ministry, I am counseling, teaching and writing from the Word of God daily. It is the foundational source of our living for God. Many people have told me how much they enjoy my teaching God's Word. God put it on my heart to create a site where I will be posting teachings on a weekly basis.
I teach for spiritual, emotional and relational growth. I also will be teaching on all the issues that I counsel – marriage/family/parenting, sexual abuse recovery, emotional healing, porn addiction recovery, developing an intimate relationship with God, etc.  James 1:21 (NKJV): "Therefore lay aside all filthiness and ]overflow of wickedness, and receive with meekness the implanted word, which is able to save your souls."
My great concern is that parents must become better equipped to teach their children God's truth that will give them strength to resist the world and stay strong in the Lord. Children and youth tell me they can understand my teachings. Pastors can share these teachings with staff and church. I will be teaching from my unpublished book, God's Healing for Hurting People.
Join @ www.patreon.com/carolclemans – read/watch the introduction. The minimal membership donation will be used to expand the production/ministry of Life Enrichment Ministries, Inc. You can access these teachings (for members only) at any time. Share them with your family and others. This is a way for me to share God's wisdom and mentor others from my 72 years of life for His glory! This Bible teaching can go around the world through the Internet. Share this with others.
God and His Word must be the most important issues in life. Bible teaching can never go by the wayside. His Word is a lamp to our feet and a light to our path. Jesus is coming soon! Join @ www.patreon.com/carolclemans.
Carol Clemans – Anointed Bible teacher, Certified Pastoral Counselor, teaching/counseling nationwide (636) 448-0121. Enjoy the 500+ articles on www.carolclemans.org. Mins. Ref: Pastor Daniel Batchelor, Dupo, IL