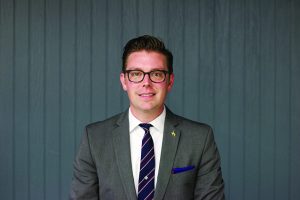 What we are going to talk about is not for the faint of heart. It is not easy, but it is worth every minute poured into it. It has been a long journey to this point, but your church is ready to undertake the process of updating your print and digital media.
Now what? The answer to this question depends on whether or not you know the purpose of your local congregation. If you cannot distill (condense) the intent of your church into a few memorable words, then you need to start there. However, let's assume that you have done that, and you're ready for a designer. Your next steps are simple.
The first step is determining your budget and what you want to be designed or printed. A good start for rebranding print pieces are the following items: letterhead, business cards, envelopes and note cards. For digital rebranding, your list may include social media profile pictures (usually a modified version of your logo), social media header images and possibly even a website overhaul.
Secondly, you will need to find a good designer. This task is as simple as performing a web search for a graphic designer in your city. Another option you may consider is locating other churches that have print or digital media you would like to model, then reaching out to that pastor in an effort to see who designed for them. Your new design will rise and fall on the relationship between the designer and the client. Similar to any other contracted job, a designer should be interviewed and be a 'good fit' with your church. Personally, I like hiring Apostolic designers, as they understand the culture of both design and the church. These insights can offer an edge compared to other design professionals in your city. Once a designer has been selected and pieces are determined, finalize a launch date. Anything after the launch date should reflect the new logo and branding.