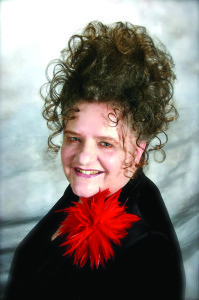 1 Samuel 15:23 (NLT) – Rebellion is as sinful as witchcraft, and stubbornness as bad as worshiping idols. So because you have rejected the command of the Lord, he has rejected you as king."
Why do we have rebellion and stubbornness in our teens today? One reason – the lack of implanting the Word of God in their hearts! Nothing is more important in life than knowing God's truth of who He is and our need of salvation.
Parents must be the living source of implanting the Word of God into the hearts of their children – Deut. 6 – when rising, walking, sitting, lying down for the night and through life's circumstances. Your children must see you putting God first in all that you do.
Faith cometh by hearing the Word of God. How can a young man cleanse his way? By obeying God's Word – Psalms 119: 9-11. Parents must be speaking God's truth in the heart of children daily. Your children will not understand His love unless you share God's love. For God so loved the world that He gave His life on the cross to cover our sins.
God's love was manifest to us all by our Creator becoming our Savior in the flesh. He sacrificed His life so that we could live eternally with Him ruling and reigning over the new heaven and earth.
The scripture above informs us that if we reject God, He will reject us. He gives us a choice. God is love! He proved it on the cross. His resurrection gives us the hope of eternal life.
Parents, please be the teacher of truth to your children. The family especially needs the husband/father to be the pastor and spiritual leader of the home. As adults, your children will account to God for their choices. But as long as they are in your home, please never stop speaking God's truth in love!
Jesus is coming soon for His Bride!
Join my teaching site: www.patreon.com/carolclemans – for spiritual, emotional and relational growth.
www.carolclemans.org – Provides nationwide counseling (636) 448-0121, teaches for churches/conferences. Read 'about ministry' page. Shop for CD's, DVD's, book: God's Design for Marriage. Mins. Ref: Pastor Daniel Batchelor, Dupo, IL.