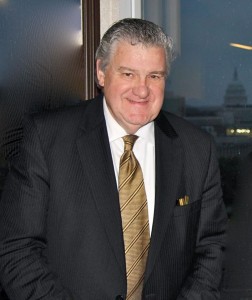 The sixties awakened America and probably the whole world. The escalation of the Vietnam War, the widespread use of marijuana, Neil Armstrong's moon landing "one small step for man, one giant leap for mankind," Martin Luther King Jr.'s "I Have a Dream" speech at the March on Washington, and President Kennedy's assassination were all moments that shook the world in unique ways.
It was truly a revolutionary time. The Beatles and The Rolling Stones dominated music and put the world on notice that things were changing. By 1969, more than 400,000 Woodstock Music Festival attendees had demonstrated clearly that a counterculture had arrived, driven by birth control, LSD, marijuana and other drug use. The contrast between this new era and the good ole days of the '50s could not have been starker.
I graduated from high school in 1962. Already, Americans had been practicing for a couple of years on how to survive a nuclear attack. We were trained in civil defense drills, people where building bomb shelters and implementing disaster protocols. Even today, I remember well our designated shelter locations.
When on May 25, 1961 President John F. Kennedy announced before a joint session of Congress the goal of sending an American to the moon before the end of the decade, it was difficult to comprehend. On the one hand we were trying to wrap our minds around a possible nuclear attack and then we were embracing the concept of space travel and exploration. It seemed, to say the least, confusing and dangerous.
We were just barely 20 years past World War II as all of this drama unfolded. That fact alone should have kept us aware that change is not always a good thing. As the world changed, people did as well. They changed their values, their allegiances, and their religious devotions. Many of the young people that grew up in the church "kept the faith." But, regretfully, some were seduced. To them, the world and its pleasures seemed harmless, an exciting adventure filled with new freedoms and liberties.
In that era, I often found myself alone at a special place not far from our homestead. Nameless Creek was a respite for me and it was there that I often found solitude to read, think and pray. Even now, I sometimes sneak back there just to pray and stand still for a time. It was at Nameless Creek that I first began to grasp the reality of the gap between the world and the Church. It is where I learned to feel after the Lord and His presence. I wanted to understand God's will and to hear His voice. It was there, at that point in time, that I realized I was not looking for a middle ground between God and the world. I needed and desired an Upper Room experience and an Upper Room view.
Once again, our world is in deep revolution, cultural shift and change. But as change comes and things evolve, it is even more significant that we acknowledge that light is light and darkness is darkness. It is now that we must dare to sharpen our discernment.
The power and force of the world is like a "contrary wind." It is not your friend. As this force blows through our lives, our friendships, our families and our fellowship, it forces us to become stronger in our dedication and commitment to this precious Apostolic way. We must resist change that devalues our allegiance to Christ and the Cross.
"The friendship of the world is enmity with God? Whosoever therefore will be a friend of the world is the enemy of God" (James 4:4).
There are periods of time, like the '60s and I believe like today, when the world attacks the Church in such a seductive manner that we are all at risk of temptation to fall in love with the world's way and "Satan's devices" (2 Corinthians 2:11). It will take collective attention to withstand and oppose the evil inducements that the enemy places in our paths. The world is not somewhere out there. It is nearby. It entices. The hearts and minds of the Church are at stake. We must be conscious of Satan's devices.