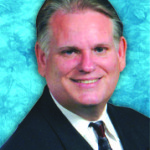 Church Growth | Church Growth: Active Vs. Passive Evangelism
Outreach can be divided into two broad categories:  Active and passive.  Passive evangelism is also called "hope so" evangelism.  The most successful method of winning souls is inviting someone to church where the Spirit draws them to the altar. So we encourage our saints to invite.  Another successful method is teaching Home Bible Studies (HBS). We hope our members are teaching Bible studies. Personal witnessing is also key.  This is what gives you visitors and HBS's.  You hope folks are witnessing as the opportunity arises, then inviting people to church and asking for HBS's. You hope.
So what is active evangelism?  This is when a church takes an active role in encouraging people to engage in evangelism.  Research shows that growing churches are very intentional. To encourage their people to invite they regularly plan special events.  They print flyers.  They post on social media.  Yard banners are utilized.  They will occasionally plan team "bring-a-friend" contests.  They sometimes utilize mail outs and billboards. In other words, they brainstorm ways to maximize the number of visitors and then follow-up on those visitors to encourage their return.
To encourage people to teach HBS's they regularly have HBS training seminars. They utilize promotional methods like "Open Your Home to A Home Bible Study." They insure every church guest is offered a HBS. They set up a HBS with every new convert and then encourage that convert to invite unsaved family and friends.  They might set up a HBS booth at local art fairs. Again, they actively encourage and promote the HBS ministry.
To motivate people to witness they might launch Constant Contact Consciousness (CCC).  This "soul winners team" encourages members to keep track of how many they witness or invite in a week and the weekly team totals are celebrated.  
Bottom line:  evangelism should be active and intentional.  If a saint will distribute flyers on a downtown street, they will be more likely to bring a friend, teach a HBS, or witness at work. "Active evangelism" builds a soul winning culture that then infects every church program and ministry. The end result is growth.