Emotional Health and Scripture
VickieHodgesSharingLife@gmail.com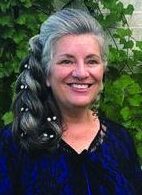 5 Steps To Living In Freedom EVERYDAY
While traveling this road of life we experience damaged emotions and unhealed memories caused by life's hurts, pains, traumas and abuses. These damaged and unhealed areas of our lives need special recovery and healing. They need an unlearning of past wrong programming, and a relearning and reprogramming through five steps to begin Living In Freedom EVERYDAY!
Let's take a look at these 5 steps along with the rational and actions needed to succeed in this process.
Step #1—-The Black Abyss
The first step is where we develop an AWARENESS of THOUGHTS. We do this by intentionally noticing each thought that comes into our mind. 2 Cor. 10:5 says that we are to "… bring into captivity every thought to the obedience of Christ."
Step #2—-The War Raging Within
The next step reveals an AWARENESS of THOUGHTS and BEHAVIORS. It is not easy to look at oneself through our minds eye and witness our thoughts being displayed through our behaviors. Galatians 5:19-21 "Now the works of the flesh are manifest, which are these; adultery, fornication, uncleanness, lasciviousness, idolatry, witchcraft, hatred, variance, emulations, wrath, strife, seditions, heresies, envying, murders, drunkenness, revellings, and such like…"
Step #3—-Lost Identity Now Found
Now we begin a REGULATION of THOUGHTS and BEHAVIORS by writing down every thought and every behavior attached to the thought. This step enables us to see our conscious and non-conscious thoughts visually along with our behaviors. This is where we make a conscious choice to keep our thoughts in alignment with Phil. 4:8 "whatsoever things are lovely, just, pure, true, honest, and of a good report, think on these things."
Step #4—-Growing In Freedom
When we arrive at step 4 we are able to SELF-REFLECT and STRENGTHEN our positive choices by aligning our thoughts and actions to the Word of God.
Galatians 5:22 "…the fruit of the Spirit is love, joy, peace, long-suffering, gentleness, goodness, faith, meekness, temperance…"
Step #5—Living In Freedom EVERYDAY
Finally, we are now 'transformed by the renewing of our mind,' (Romans 12:2).
We MAINTAIN this FREEDOM by keeping ourself in alignment with God's Word and by reaching out to equip others in LIFE (Living In Freedom EVERYDAY).
Vickie Hodges is a UPCI licensed minister with 35 years experience in Early Childhood Education and Brain Development Research. She is the author of
LIFE (Living In Freedom EVERYDAY) Recovery Series. Vickie is a trainer and a
speaker at seminars, retreats, conferences and universities. She can be reached at VickieHodgesSharingLIFE@gmail.com or (281) 489-0055.