Emotional Growth
carol@carolclemans.org
God is our help in the time of trouble!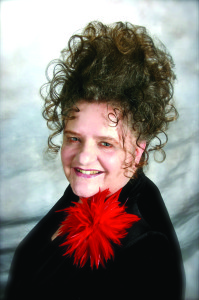 Carol Clemans
Are you going 'crazy' with 'stay in place' order? After major surgery and in/out of the hospital and two rehabs, we've been 'housebound' for over five months due to my hubby's fall on Aug. 13, 2019. 'Stay in place' for us only made me stop grocery shopping. How do we deal with these unexpected events?
When we become stressed, it reveals our true character. This is why we need an intimate relationship with God where we invite Him into every decision and action. It is called being Holy Ghost controlled. What are your children learning about your relationship with God?
It is your choice as a parent to make this shut in time with your family a loving joyous experience or a hell they want to escape. Take time to have spontaneous prayer when a need arises. Teach your children how to be thankful through your verbal praises to God for Him supplying every need before you receive the answer.
Jesus said we would have trouble in this life. Then He said, "Be of good cheer because I have overcome the world!" No matter what happens in our lives, God is in control! Nothing surprises God! Take at least 15 minutes a day to read a chapter in the Bible with the whole family and discuss its life application. Start with the book of James and proceed through the Epistles.
We can choose to look at the negative or positive side of this 'shut in' time. Phil. 4 challenges us to think on things of good report. Get the family together to work on improving your home. Clean out the garage. Clean out closets and donate to others. Teach your children how to cook. Limit the time spent on the Internet for all family members.
Father – be the 'pastor' of the home. Show by example how to be a servant/leader to others. Loving your wife as Christ loved the church is the greatest gift you can give to your children. God created family before He created the church.
Encourage your children to keep journals of family activities and their own thoughts through this time. This is the greatest life-changing event since the 1929 depression. Show a godly spirit and attitude allowing God to be in control! Jesus is coming soon! Be sure your family has a life changing relationship with God!
www.carolclemans.org – read 'about ministry' page. Join: www.patreon.com/carolclemans. View www.youtube.com/c/carolclemans. Call (636) 448-0121 for nationwide counseling. View Life Enrichment Ministries, Inc. Facebook page – watch videos. Mins. Ref: Pastor Daniel Batchelor, Dupo, IL.