Reverend Kris Dillingham, Toledo, OH
The Mission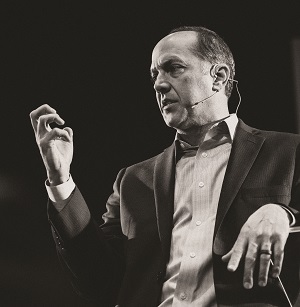 "The score card has changed when it comes to the gathering of the saints of God," shared Reverend Kris Dillingham regarding church attendance. Before a world pandemic was announced, First Apostolic Church (FAC) of Toledo, Ohio had been operating in an early church mindset. Reverend Dillingham expressed that, "We truly value our time together as the family of God, however, the gathering is not the centerpiece of our Christianity. We are not as focused on the attendance roster as we are on the importance of our people being "mission-minded" and creating disciples." Sr. Pastor of FAC Toledo, Reverend Kris Dillingham, communicated his burden to have the people of God, "join the mission and go beyond the four walls of the church building."
One statement engraved in the saints of FAC is that they don't "go to church," they gather together with the church. With a recent world pandemic due to the outbreak of COVID-19, this gathering has had to take a different method and direction. Pre-recorded youth services, arranged zoom meetings, pre-recorded and live online services through FaceBook Live, YouTube, and the church website have altered the way FAC has purposed to reach every saint within their own homes during this crisis.
"Our communities, nation and world are in a place of darkness and it is up to the church to reach out with Edification, Connection, Compassion, and a Mission,"shared Pastor Dillingham. "We must edify and continue to build other up. We must consider how to perform services and get those into every home of every saint within the church. In a season of mandated isolation we must intentionally utilize technology and resources in order for connection to be made. This present crisis offers a tremendous opportunity to demonstrate God's love and hope to the world. We must show this daily in whatever capacity we can find. Finally, we must be mission-minded and discover ways to share this incredible message when we cannot physically be present. We must proceed with caution and continue to act in faith, but not fear."
Our History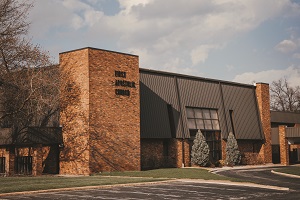 The First Apostolic Church of Toledo began in a small home on Jackman Road in 1937 under the leadership of Leo Carver and his wife, Helen Carver. The pastoral ministries of T.J. Miller ('45-'48), Marlin Odom ('48-'53) and thirty years under Fred Kinzie increased revival in the city of Toledo. In seven years of apostolic ministry, the Carver's grew the church capably, purchasing FAC's first church building at 2017 Detroit Ave. Increased growth led to the purchase of new property twenty years later and then again in the early 1980s. Bishop J. Mark Jordan became pastor in 1983 and during his 30 years of service the church expanded to include a Christian school, daycare and many other innovative ministries on 5701 W. Sylvania Avenue. A new sanctuary, garage, and Family Life Center were added during his years of ministry.
Upon Bishop's Jordan's retirement in 2013, Reverend Kris Dillingham was elected as Senior Pastor. Pastor Dillingham, his wife Jen, and their three children Rhett (22), Reece (20) and Ashlyn (15) have continued the legacy of innovative and dynamic ministry at FAC Toledo.
Graduating from Indiana Bible College (IBC) in 1994 Pastor Dillingham joined his father-in-law in church ministry in Champaign, IL. After seven years as an Evangelist, Pastor Dillingham joined First Apostolic Church and has instilled the mission of "Family Culture" and "Discipleship" in an incredible way.
The Family of God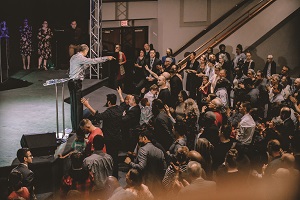 "One of the most Important keys to a revival church is the instilling of the idea of "Family Culture," stated Pastor Dillingham. "It is our goal to emphasize the fact that we are a family. We are the family of God. This encourages a more loving and caring environment. Our Scriptural base is found in Matthew 22:36-39. We are to love God, with all ou heart, and with all our soul, and with all our mind. We are then exhorted to love our neighbor as we would love ourselves."
"I believe it is important that those around us who are unchurched see that we love each other. Those outside of the church are going to have a hard time believing we will love them, if we cannot love one another. We talk a lot about loving others but that love begins with the family of God before it can reach beyond our place of gathering," emphasized Pastor Dillingham.
The Culture
Pastor Dillingham remarked that, "Perhaps a church cannot set or change an entire culture from the onset, however, if you begin at a smaller level, the results can be exponential. Jesus was an example model of this when He brought in the twelve disciples. He poured into them the value system of the Kingdom and then released them to go into the community and bring that culture with them. As a twenty-first century church, we try and model that same concept. We focus on bringing small groups together, investing in them and then sending them out."
Discipleship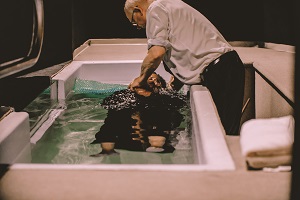 "As children of God, our primary calling is to make disciples," expressed Pastor Dillingham. "That calling belongs to every individual in the church. In order to make disciples, we must first be one. This results in our allowing God to change what we care about, so that it reflects what He cares about. This is a lifetime process. We do not graduate from this. It is a constant, on-going process," urged Pastor Dillingham.
"As a church, everything we do is centered around the fact of becoming disciples and creating disciples.
This concept pushes responsibility down to the individual level rather than placing it on the general institution of the church. This road to a discipleship focus emerged after experiencing great revival earlier in ministry."
Pastor Dillingham jumped into ministry after graduating from Indiana Bible College (IBC) in 1994 and began helping his father-in-law in Champaign, IL. "My vision had always been to reach and launch new churches and people," shared Pastor Dillingham. "I evangelized for seven years and then proceeded with some radical evangelism which included, block parties, services in the park and other tactics that tried to get the church outside of the building and into the community."
Within the first three years of the Dillingham family ministering at FAC Toledo, about 1,000 people received the Holy Ghost and were baptized. Pastor Dillingham conveyed, "We were growing. We were receiving accolades and being patted on the back for this great revival of souls in such a short amount of time. Regardless of the excitement, I soon became concerned and discontented as I began to notice that we were not keeping as many people as we needed. This way of growth and revival was simply not sustainable. We had many individuals supporting this new growth, but they were not personally involved in the mission."
God began to push Pastor Dillingham beyond his comfort zone and understanding and he set out on this journey of discipleship. "This journey did nothing to lesson the need and essentiality of the Holy Ghost and apostolic doctrine, but it allowed me to go further in the belief that we have the capability and responsibility for multiplication, expressed Pastor Dillingham.
Multiplication Revival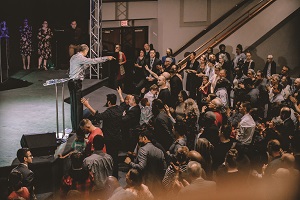 "God designed us to not only experience addition, but also multiplication," urged Pastor Dillingham. "When we launched our church in the inner city I realized how difficult it was and how much work was needed to make it happen. I quickly concluded that I may be able to do this four or five more times before I retired. The problem with this was that a community of 500,000 was going to need more than four churches.
We had to do something different, so this journey of discipleship multiplication began and I do believe that we are now poised for greater revival. This pursuit will result in missionaries that will saturate our communities and ultimately our world. We desire to be a multiplication revival church and to be connected to a network of other churches that are also multiplying."
Toledo metro contains about 500,000 people that are in desperate need of apostolic churches. FAC Toledo desires to saturate North West Ohio and South East Michigan in whatever capacity possible. This will no doubt take a form of conventional and non-conventional forms of congregating.
"Instead of really trying to track how many people come to church on Sunday," stated Pastor Dillingham, "we are endeavoring to find ways to reach into the community. We currently have two church plants that have launched in the past few years. One is an inner city work and the other is unique in its origin."
A motel which temporarily holds families in transition has become a place of congregating for the saints of God. FAC could have brought these individuals to their church location with a bus and possibly added fifteen to twenty new faces to the roster. The other option was to go to them. "We attempted the second path and have been averaging 50-60 people at this location," Pastor Dillingham excitedly shared.
"We continue to challenge ourselves by asking how we have impacted our community. We strive to make an impact on the weekdays as well as the Sundays. Our church desires to cultivate a "sending culture" rather than a "storehouse culture." We must live this critical mission each and every day," encouraged Pastor Dillingham.
When speaking of leadership within the church, Pastor Dillingham stated that, "to help facilitate our growth in leadership and ministry effectiveness, I covered a series for three years on Sunday evenings entitled, "Leadership University."Our church leadership meets on a monthly basis to continue to hone in and focus on community impact. Some of our ministry departments include the "Grief ministry" which has experienced unbelievable growth. Our "Young at Heart" ministry is designed to keep our more experienced and seasoned saints strong and connected. We have Children's, Youth, Media and Worship ministries as well as our "Life Line" ministry which focuses on first impressions, guest follow-up and discipleship."
Mission Critical: Frontlines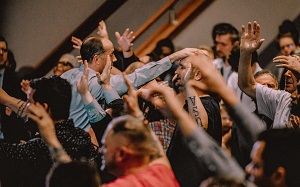 Reverend Dillingham shared his strong burden for Toledo metro and stated that, "God has placed a tremendous burden on my heart for U.S. metro cities, and more particularly, urban areas in urban cities. We do have heroes currently in these areas but to a great extent we are not reaching these urban areas well at all. It is a hard ministry because you are dealing with poverty, gangs, drugs, and violence. We as a church want to run towards the hard and difficult battles."
First responders in the medical field are currently dealing with the COVID-19 pandemic. They are running right at the danger while everyone else is isolating. It is their job. Pastor Dillingham encouraged that as a church, "it is our responsibility to go into the darkest areas and bring the light of Jesus. While others are afraid and running away from these areas of darkness, we must run straight into them."
The battle is worth fighting. Our world is in desperate need of frontline fighters that are willing to echo the words of the apostle Paul in II Timothy 4:7. "I have fought a good fight, I have finished my course, I have kept the faith:"
Reverend Kris Dillingham can be reached at http://factoledo.com/