For over thirty years, the Indiana Bible College Perspectives magazine has been a staple of the institution, a publication read by thousands and circulated across several organizations of the Apostolic church. But our readers may wonder what drove the initiative to begin this publication, and what caused it to expand to maintain its audience and influence for multiple decades? In our final Feature article, we interviewed Bro. Tim Massengale, Sis. Jaye Bannister, Sis. Julia Reinking, and Bro. Zack Ross to answer these questions.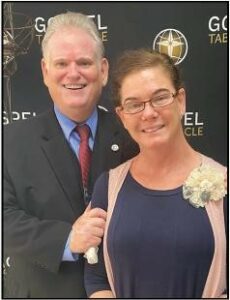 A Burden for Online Ministry
To begin our story, we must travel back to a time before cell phones, Twitter, and Amazon. Though the Internet landscape of the day was much different in 1990 compared to today, Bro. Massengale felt compelled to provide an Apostolic service to aid pastors and ministers by means of the World Wide Web.
Bro. Massengale began, "What brought me to Indiana Bible College was the desire to establish an online database similar to America Online. At the time, this was the largest online resource for both information and discussions—called 'discussion boards'—and I strongly felt directed to do this for Apostolics. After over eight years on the evangelistic field, I felt burdened to create an online resource database which Apostolic ministers could utilize to build their church departments and grow their churches."
For Bro. Massengale to accomplish what he felt God was calling him to do in building this database, it would need to operate under the umbrella of a college, per a Congressional law regarding information distribution. Bro. Massengale approached a couple of Bible colleges with the offer to build AIS on their campuses, but was turned down. He then approached Rev. Paul D. Mooney and met with him at General Conference.
Bro. Massengale remembers, "I was sitting across from Bro. Mooney and explaining to him what I felt the Spirit was leading me to do with AIS, and he nodded the whole time. At the end, he said, `Massengale, I think we can do this."
The original agreement was that Bro. Massengale had permission to build AIS at Indiana Bible College as long as it didn't cost the college any money. With Bro. Massengale's personal funds and Bro. Mooney's permission, AIS was born. The Perspectives magazine was originally a promotional tool for this new online database, highlighting new files that could be accessed with each paid subscription.
Developing The Right Layout
"Although we utilized the magazine to promote AIS, we wanted this to be a magazine that people would read. If all we produced was a catalogue of available files, we knew that it wouldn't generate much interest," Bro. Massengale explained.
The general content for each Perspectives magazine has remained the same for over three decades. Each issue contains an Opinions piece with insights from several pastors regarding key ministry topics, a Feature article highlighting a growing church in the movement, a Plainly Speaking article interviewing a minister on their "niche" in ministry, and a Guest Pulpit article containing a minister's transcribed sermon. Other highlights include Apostolic Ministry, World News, and Smiles & Humor.
The first Perspectives was sixteen pages in length and published in black and white print, with only three issues being released in the first year. By the third year, Indiana Bible College was publishing twelve magazines per year—once each month—and in time, it grew to a twenty-eight-page, full-color publication. The first color publication of the Perspectives was released in May 2000 (Vol. 10, No. 5).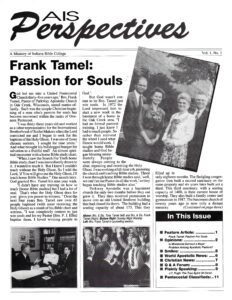 Transitioning to Press Forward
Initially, the magazine came free with a subscription to AIS. Though AIS had many subscribers, and several paid advertisers were regularly contracted, eventually, the funds dissipated to continue printing the Perspectives magazine. It was at this point that Bro. Massengale submitted a letter of resignation to Bro. Mooney, deciding that shutting down the magazine was the only viable option.
When Bro. Mooney read the letter, he contacted Bro. Massengale and said, "I think we can work something out." He had received positive feedback from many people while travelling and preaching and was very enthusiastic about maintaining its presence. It was also considered a promotional tool of the college moving forward. With this transition, the AIS Perspectives transitioned to the IBC Perspectives magazine.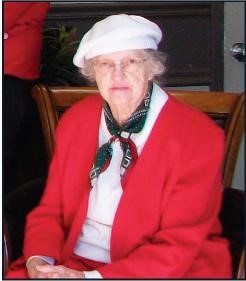 Curating Relevant Content Through the Years
For Bro. Massengale, the primary means of content generation for the magazine was through the UPCI General Conference. "I would work the booths," he explained. "If there was anything new or exciting, it became something we would be able to feature in the Perspectives. There was also an element of keeping your ear to the ground and listening for news in the movement, but mostly, we worked through the General Conference to obtain potential content."
Through the years, the Perspectives has acquired a team of faithful staff writers, named in the Table of Contents of each issue (you can also find their comments on page 23 of this final issue). Speaking to how the Perspectives managed to obtain so many writers, Bro. Massengale noted, "We advertised to writers in the magazine to come and write for our publication. Once they contacted us, we asked them to sand a sample of their writing."
Upon approval, Bro. Massengale would begin sending them assignments. "It needs to be noted that this magazine was started with a journalistic intention in mind," Bro. Massengale explained. "It was to be an Apostolic news magazine. I would send the assignments, and it was the writers' responsibility to contact the pastors, ministers, and groups that were highlighted in each issue. For the small amount that we could pay them, they put in hours of work for this Kingdom-minded ministry." Bro. Massengale also mentioned that the Perspectives was the first Apostolic publication that paid its writers.
Building the Right Team
There have been many staff and students that have come and gone through the doors of the IBC Perspectives office through the years—sadly, too many to name them all. But Bro. Massengale is emphatic when he says, "This magazine could never have worked without a good, strong team that worked together and were responsible in their positions. These have been the greatest group of people that I could ever work with."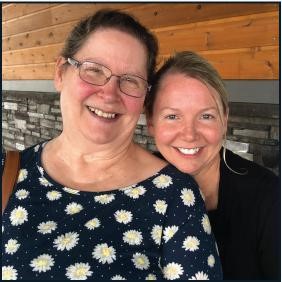 Sis. Jaye Bannister joined the team in July of 1996. She was approached by Sis. Carlene Rogers, a faithful AIS/Perspectives staff member, who informed her that the secretary position for the office had become open. She applied and was offered the job the same day as her interview. Sis. Bannister was an essential part of the AIS/ Perspectives team, helping in organization and taking care of the needs of subscribers and advertisers. After attempting to retire several times over the years, she always found herself coming back to the office when help was needed.
"I ultimately felt that this was more than a job. It was my ministry," Sis. Bannister explained. "Every time I left the job, I felt that I was losing the ministry that God had called me to. I felt like I was needed in that position, working with the students, almost like a mother is needed by her kids." Indeed, many students have commented through the years that Sis. Bannister was more like a mother to them than a manager. This is a testimony to how truly impactful Sis. Bannister's ministry has been, and the legacy that she will leave behind.
Sis. Julia Reinking joined the IBC Perspectives staff in November 2007. Having been newly hired to teach English Composition at Indiana Bible College, Sis. Reinking was asked by Bro. Massengale if she'd be interested to be the Assistant Editor for IBC Perspectives as well. Her earlier years working in journalism helped to prepare her for the different aspects of the role, including interviewing, writing, editing, and layout.
 "Working as Assistant Editor at Perspectives magazine was life-changing in so many ways," Sis. Reinking informed. "I was given the extraordinary opportunity to edit hundreds of articles submitted by Apostolic authors from all over the country. It was a daunting task at times to try to keep the content fresh and timely, but it was our goal to stay relevant in an ever-changing culture. I will forever be grateful for the relationships formed during my twelve years on the Perspectives team.
"It was a blessing to work side-by-side with such a talented group of adults and students," Sis. Reinking continued. "In particular, our long-time office manager, Sis. Jaye Bannister, was a wonderful blessing and asset in the office. She and Bro. Massengale should be commended for their many years of dedication and commitment to the cause. Personally, my greatest joy came from the opportunity to work with and mentor so many incredible students from Indiana Bible College. These young people were insightful, creative, spiritual, fun, hard-working, energetic, and talented. The relationships that were formed during 
those years mean the world to me. Every meaningful conversation, every smile, every hug, every learning experience, and every special moment – I will cherish them all."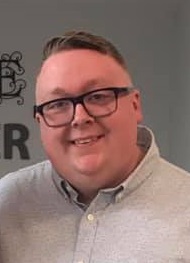 Bro. Zack Ross has served as the Assistant Editor for IBC Perspectives from February 2020 until this final issue's publication. He feels privileged to have participated in such a historic operation of Indiana Bible College, especially being a graduate of IBC (2017) and former work scholarship student with the Perspectives staff. He plans to remain on staff with Indiana Bible College and, while regretting the closing of the magazine, is excited to transition to the role of Events Marketing Manager within the Promotions department under the leadership of Rev. Kevin Burzynski. Bro. Ross is also looking forward to continue serving in the classroom as an adjunct instructor.
A Witness to History
Readers will be interested to know – or rather, to reminisce! – that the IBC Perspectives has witnessed and reported on several major historical events.
Of course, the first event that stands out in several of our executive staff's minds is September 11, 2001. In the October 2001 issue of Perspectives (Vol. 11, No. 10), the center headline for the World News section reads: "Apostolics Survive Terrorist Attack!" Citing information from the UPCI World Network of Prayer, the article lists seven accounts of Apostolic saints who were supposed to have been affected by the terrorist attack due to job commitments or other circumstances, but were miraculously prevented from encountering the attacks.
Another standout piece was featured in the October 2005 issue of Perspectives, entitled "Katrina's Impact on Apostolics," referring to the infamous hurricane which devastated coastal areas of Alabama, Louisianna, and Mississippi, and how the churches in these regions were affected.
The most recent Perspectives issue highlighting historical events, of course, was published in May 2020 regarding the COVID-19 pandemic. Other special issues include the commemorative issues for Rev. Paul D. Mooney upon his retirement as President of Indiana Bible College and pastorally from Calvary Tabernacle in Indianapolis (June 2020), as well as the issue honoring beloved Sis. Micki Mooney's life and legacy (August 2020).
A Ministry in Writing
Bro. Massengale concludes, "I began teaching at IBC in the Fall of 1990 and soon after, the first issue of Perspectives was published. God has chosen me to remain at IBC and to make Bible college instruction my life's calling. But I also feel that this publication has been a part of my ministry. It has touched so many lives and the letters we have received over the years from readers have been inspiring. There is a ministry in writing. I am confident that the IBC Perspectives has ministered to many throughout our fellowship and I feel honored to have been a part of what God has done. Thank you, Pastor Mooney, for making this possible."
The IBC Perspectives has endured as a leading publication in the Apostolic movement. This is in no small part to the vision, dedication, and sacrifice of many people in God's kingdom. But, of course, our greatest reason for thriving has been our readers. The IBC Perspectives staff, past and present, would like to give special thanks to our faithful readers for partnering with us over three decades of Apostolic news and views. It has been our joy and privilege to report the latest trends in the movement and worldwide during this time. We honor you!