Calvary Apostolic Church
Vision, Mission, Action
By Linda Schreckenberg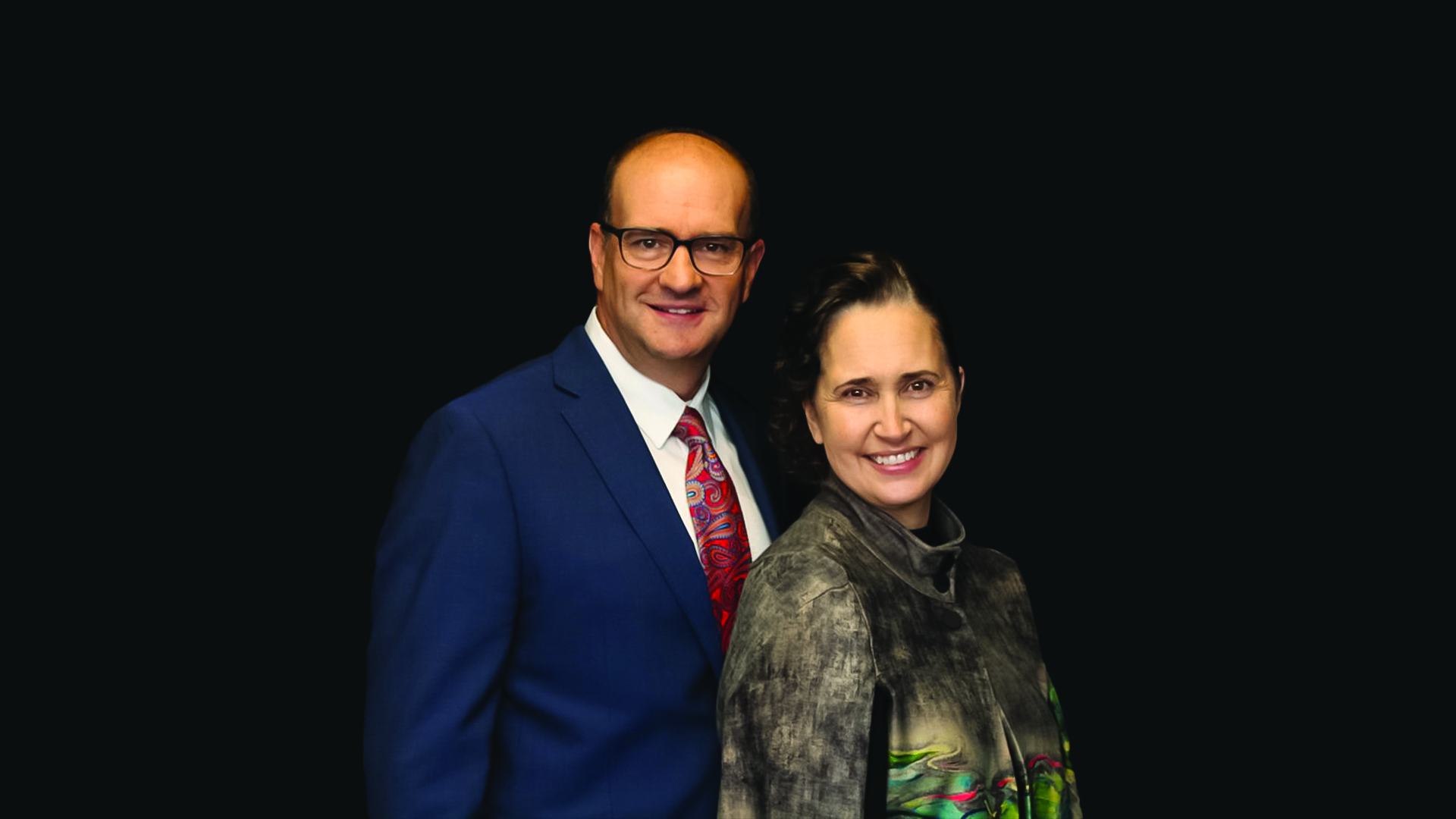 "The mission field, reaching and transforming the people of the world, is the focus of my ministry," said Pastor Don Haymon II.  Along with his lovely wife, LaRonda, he serves as Senior Pastor of Calvary Apostolic Church in Denver, CO. Their oldest son, Don III, is the Administrative Pastor of Calvary.
Pastor Haymon presently serves as the Colorado North American Missions Director and served in the past as the state Launch Your Ministry Coordinator.
Principles of Growth & Revival
Pastor Haymon believes the keys to a growing church are having an others-oriented "theme-ology," an others-oriented theology, and an others-oriented paradigm that defies the tendency to circle the wagons and get settled in for the long haul.
When asked about his priorities as Pastor, he said, "I want to be faithful over a few things. On that day, I hope Jesus can run down this quick list of a few things: I was a faithful Christian, spouse, parent, friend, and worker, all in cascading order."
He explained Calvary's growth methods by these words: "At Calvary, engaging and involving newcomers as soon as they are willing is very important. First of all, it is important to make them feel like they belong before expecting them to become. Uplift creates in-draw. When we're lifting up the Lord Jesus, we're going to have an in-draw without a huge effort for outreach. Uplift/in-draw creates a vacuum for outreach. When we're doing that publicly, especially online with no holds barred, pulling out the stops, and having worship broadcasts, it really is powerful. We have people coming from all walks of life. They are seeing the world around them spiraling out of control like never before, and they're looking for a safe place, a place of stability, and a place for their kids to have a future. These are the finest days for the Apostolic church."
Organization & Management
The departments at Calvary include the Calvary Kids Club, Chaplaincy, Small Groups, Calvary Young Adults, Calvary Student Ministry, and Elements of New Life, based on the new convert curriculum Elements by Dr. David Bernard, and available through PPH. Pastor Haymon highly recommends it, saying, "There are twenty-four powerful lessons, leading from the very elementary to the more detailed and advanced. The course, including leaders' guides and videos, is excellent and takes around two to three months to complete." Elements of New Life, along with other Calvary ministries, all have their own leadership. Next Steps Ministry has a leader who is involved with helping everyone, regardless of level, to find their next ministry step. He explained, "This is very important in a multi-generational church, because people do tend to become entrenched and fail to proceed in their development as leaders. They can become burned-out and discouraged, and end up in no ministry by becoming bitter. Our purpose is to keep people moving forward toward their goal to find what ministry fits them best." Other departments include Worship Experience (all music, including adult and children's choirs), Calvary Productions (all media), and Calvary Academy (K-12).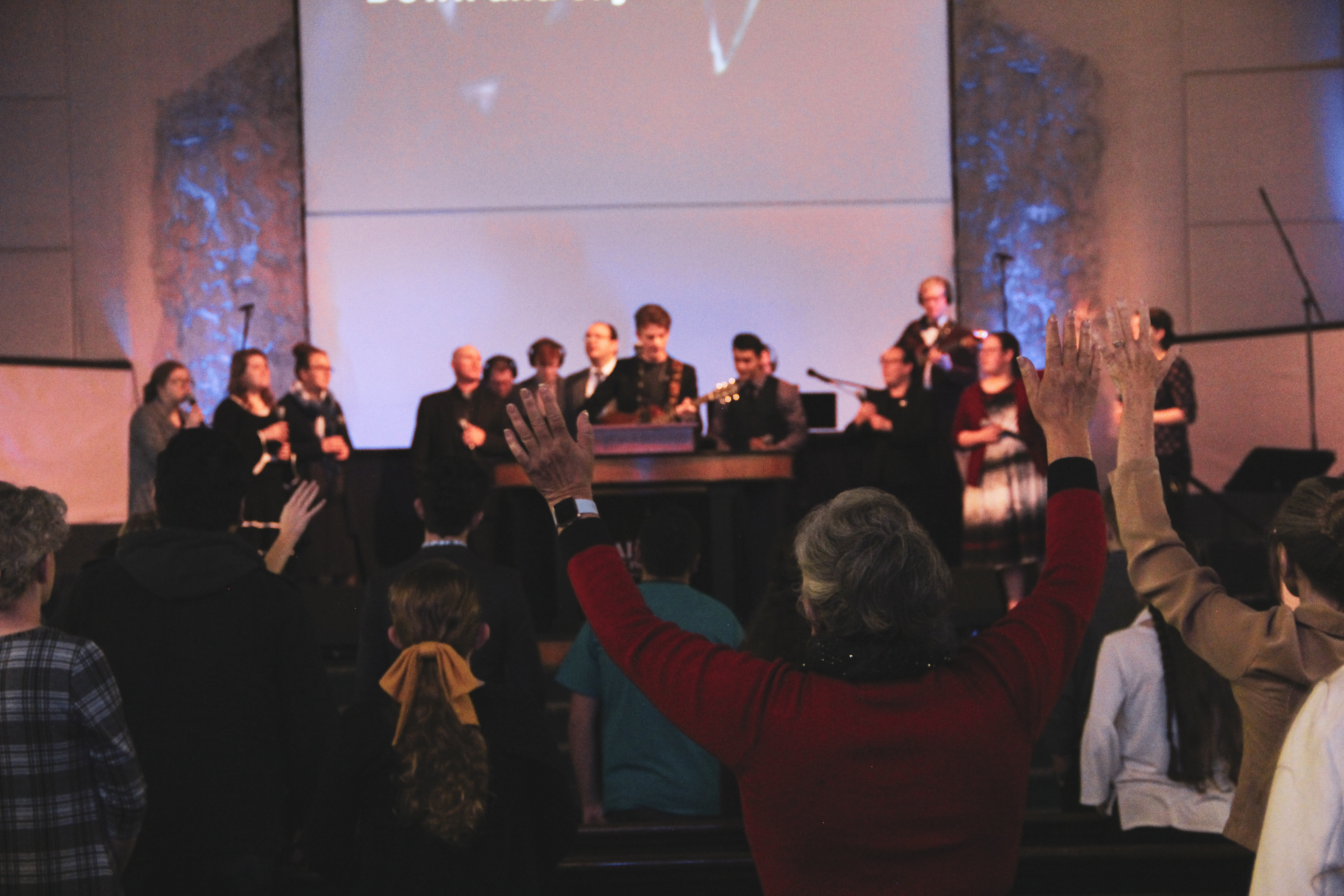 Pastor Haymon meets with the core administration weekly and meets with the greater core of ministries leadership once a month. They do have job descriptions and monthly updates. Leaders attend an annual Vision Summit where they pull the core team in and have an onsite planning retreat. Calvary ministry leaders also attend the Motion Conference held at First Church in Pearland, Texas (Pastor Ken Gurley). Bro. Haymon described the conference, saying, "This is an extremely motivating modern methodology of loving and caring for new souls. We've done that for several years in a row, and it's a really great training ground."
Before COVID, about sixty percent of the members of Calvary were involved in some form of ministry. They are rebuilding since COVID, and that percentage is now nearly the same. At least fifty percent are involved in evangelism. Pastor Haymon doesn't want any members just sitting on pews. He wants them to be involved, and he promotes and encourages involvement by preaching about it and leading by example. He teaches about five or six Bible studies per week to people who are not in church, and he keeps that going so he continually has a new base of those he is reaching for. It has been successful not only by asking the saints to do it, but also by showing them how it's done.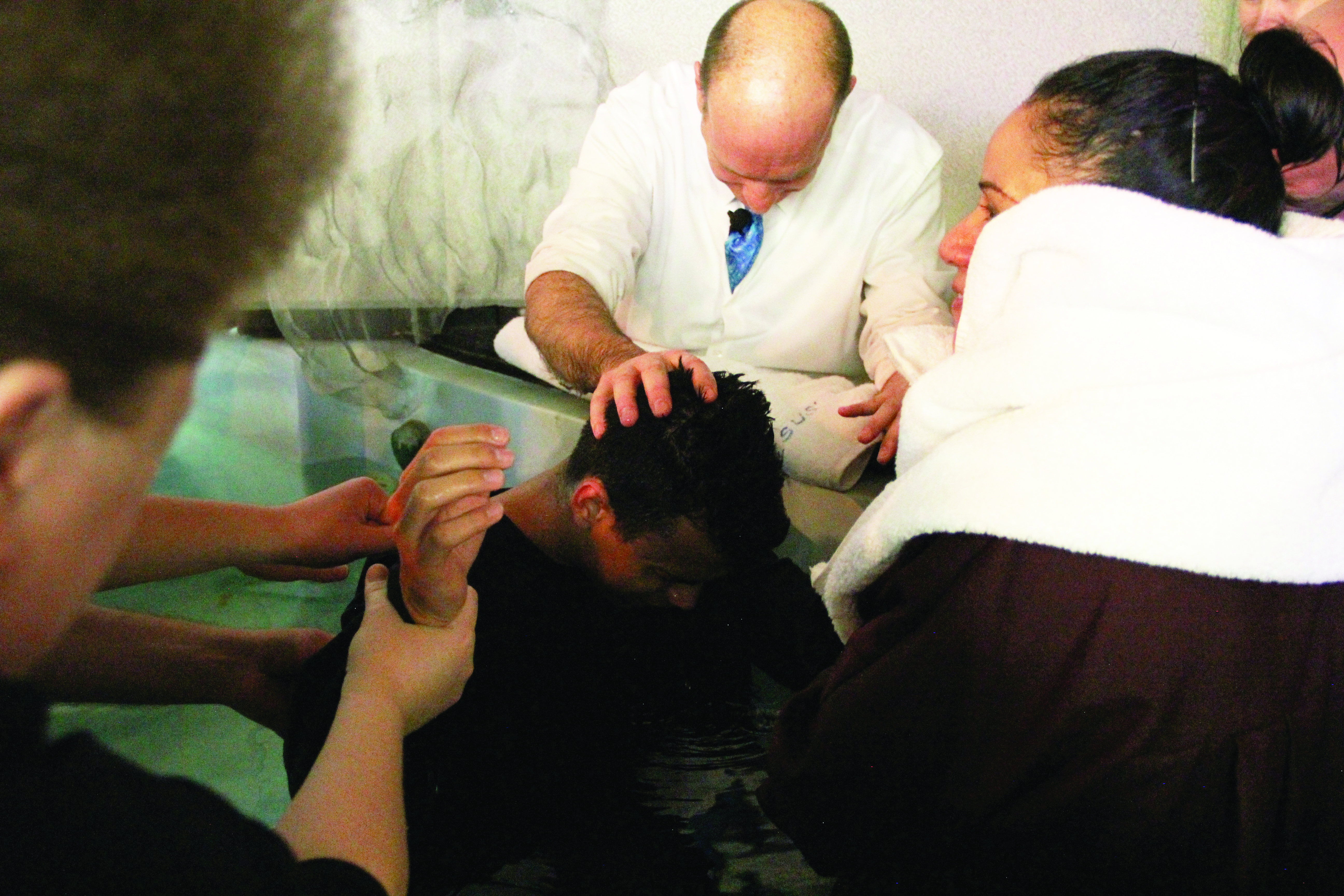 Special Miracles
The highest level of miracles for Calvary would be God's miraculous provision. Pastor Haymon said, "We're currently worshipping in our fourth sanctuary. They've all been expanded, and never have we had a mortgage! God has helped us pay for every building literally before we moved into them. We have had multiple cancer patients become completely healed, from salivary gland cancer to leukemia, and others. And, it's been so beautiful to see some of those people become chaplains in the very hospitals where they started their journeys toward healing. Prayer is a main focus at Calvary, and the entire congregation is going through The Book On Prayer by Pastor Ken Gurley. We have broken it down into just the right number of lessons to be teachable at our campus small groups on a weekly basis. We also have all-church prayer two nights later. We learn, and then we do. At the end of April, we plan to have Bro. Gurley come and preach a three-night seminar. Post-pandemic, this has revived our church's burden and reinforced our understanding of the need for prayer. We also created our own study guide with an outline form for teachers to teach on his book."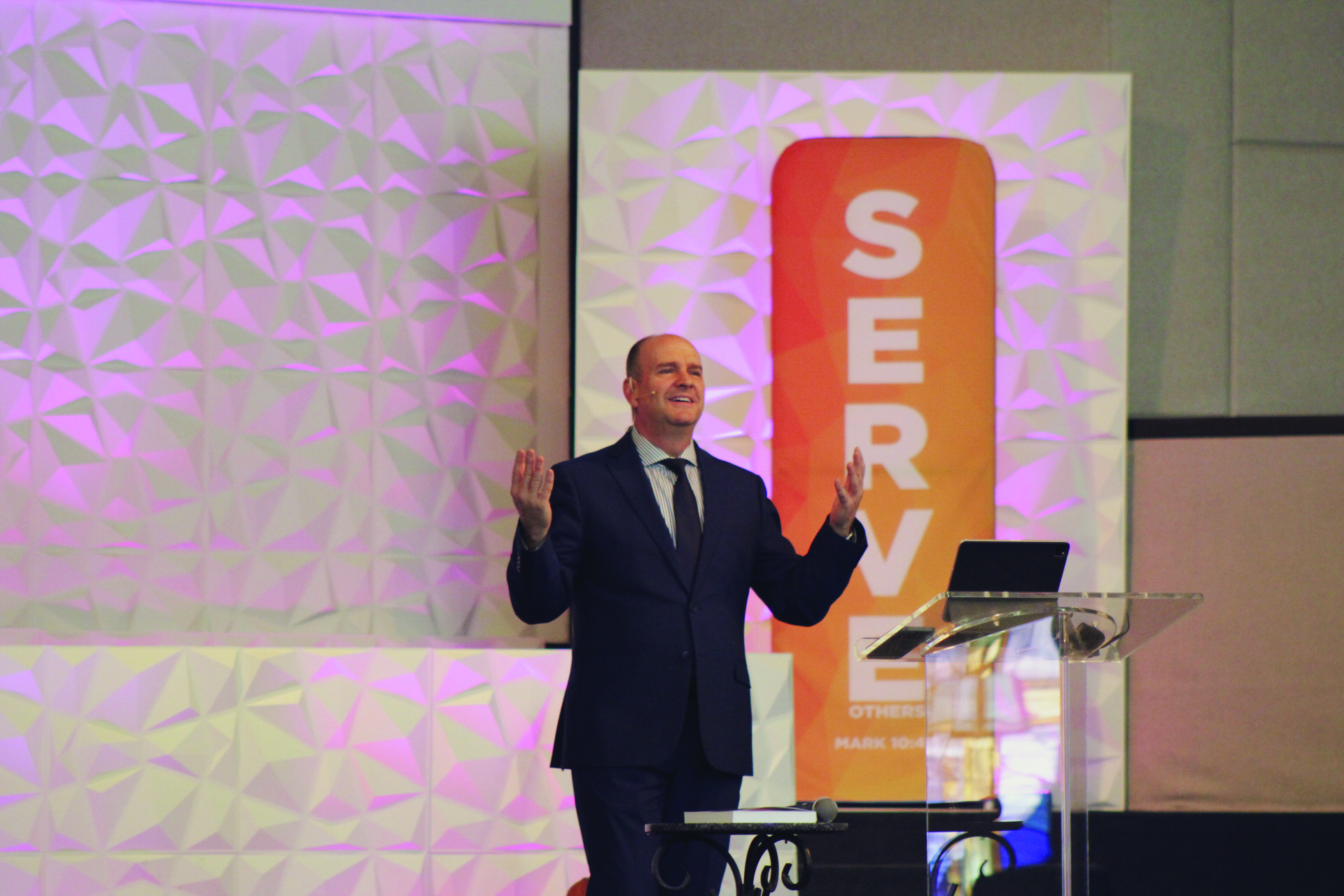 Personal Ministry
His philosophy of ministry is a chain reaction of events that must happen beginning with a defining moment, called a primary spiritual event. He said, "Everybody has one, and everybody can have one if they have not yet. It's the point of the beginning of spiritual formation where Christ begins to be formed in us. At that moment there needs to be a deep pursuit of God's vision for us individually, and the vision has a chain reaction of the mission being formed out of that vision. The mission being properly anchored in the vision and the resulting spiritual formation will lead to the right process and action. Action is the eventual pursuit, but it cannot be first. It must be last. The thing we want to do first must wait until we have received the spiritual formation, anchoring us in the Holy Ghost, giving us true vision and mission to accomplish, and then the process of "mission before action."
Pastor enjoys preaching on personal development. Asked what the focus of his ministry is, he answered, "A mission field, called the world, who comes through the doors of Calvary."
Current Facility
The current facility has 21,000 square feet of space with a shared facility for Calvary's Christian school, as well as the worship center with a seating capacity for about 300 people. They are out of space and are looking for a new place. Pastor Haymon said, "God will provide that in His time. One wing of our facility is a student chapel that seats about eighty people, and we have around ten classrooms, plus a Kid's Center. We're the only Apostolic church within walking distance of the city's light-rail system. You can actually see our church steeple from the station. The unique story behind our facility is synonymous with our previous facility. God sent along financiers who, in faith, made a contribution to pay for every facility entirely and to provide the worship centers we're in now. We have never had to have a mortgage! As for expansion, we would like to buy homes in the area of our property when God opens the door."
The current, post-pandemic rate of growth has been amazing at around ten percent every month. Rather than keeping track of numbers, their commitment is to keep track of names. Assertive and personable follow-up on guests is among the highest priorities for revival.
Personal History
Bro. Haymon grew up in Denver, Colorado, and was raised in the church. He received the Holy Ghost at age nine while praying between his mother and father. He always felt a call from God that was unspoken but very present. He began his ministry at age seventeen and preached his first sermon at Calvary. His educational background includes church, school, University of Denver, and Hope International University. He holds an undergraduate degree in Communication and a graduate degree in Christian Leadership.
His father, Rev. Donald Haymon I, influenced his ministry the most. Along with his father and father-in-law, Rev. Wayne Ellard's influence on his ministry, Elder Timothy Spell and Rev. Martyn Ballestero have been very influential in his ministry and life.
His father started a four-year pastoral apprenticeship with him when he was seventeen. They worked closely together until Pastor Haymon was ordained at age twenty-one in 1986. At that time, he became Assistant Pastor until 1996. Then, he became the Associate Pastor from 1996-2000 and became Senior Pastor in 2000. Pastor Haymon said, "My father always had a deep appreciation for my calling and worked with me from a young age to begin a transition. I was a pliable and honorable son to my father and have maintained a deep appreciation of the course he set from 1956 when he founded the church. I refused to be someone who would seek his own personal way. There was a point where I became individuated and began my own ministry with his support rather than side-by-side. I have endeavored to be an example for transitional leadership for churches, especially for those with a father-to-son transition. Numerous churches have called upon us for assistance in helping them get through the growing pains, pitfalls, and mindsets of pastoral transitions from father-to-son, especially in places where the father remained present. I followed my father carefully for twenty-five years, so I have a track record of being a follower; that is so very important. My father presented this transition process to the church some thirty years in advance to make it as smooth as possible."
Church History
The former location of the church was about ten minutes closer to the city center. In 1956 his father and grandmother were in Denver to help with another church. They prayed for the will of God, and the door opened. The first services of the church, then called South Denver United Pentecostal Church, were held in a small storefront. Expansion and revival were present from their first days.
When Bro. Haymon, II began pastoral ministry, door-knocking and Sunday School bus ministry were the staple outreach methods. He said, "My father advertised on television in the 1980s, before Pentecost got ahold of that understanding, and that spoke clearly to me of the need for utilizing all forms of media usage."
Human Interest
Bro. Haymon said, "My favorite leisure time activity has been thirty years of dating my wife." He's a certified SCUBA diver and bow hunter, has killed large game, and enjoys snow sports. The family time activity he enjoys most is boating. They have a Bernedoodle named Monet and a Maltese named Jazz.
Pastor Haymon said people would probably be surprised to learn that he is an audiophile and has taken college classes on audio reproduction. And, he is a coffee junkie. In fact, he has quite a coffee bar in his home. He also collects elk buglers, the sets of teeth on bulls, referred to as buglers, that help them make bugle noises.
His favorite preacher is Rev. Raymond Woodward, and his favorite author is Eugene H. Peterson, translator of The Message Bible. And, one of his favorite books by Peterson is a book about the life of David, titled Leap Over A Wall.