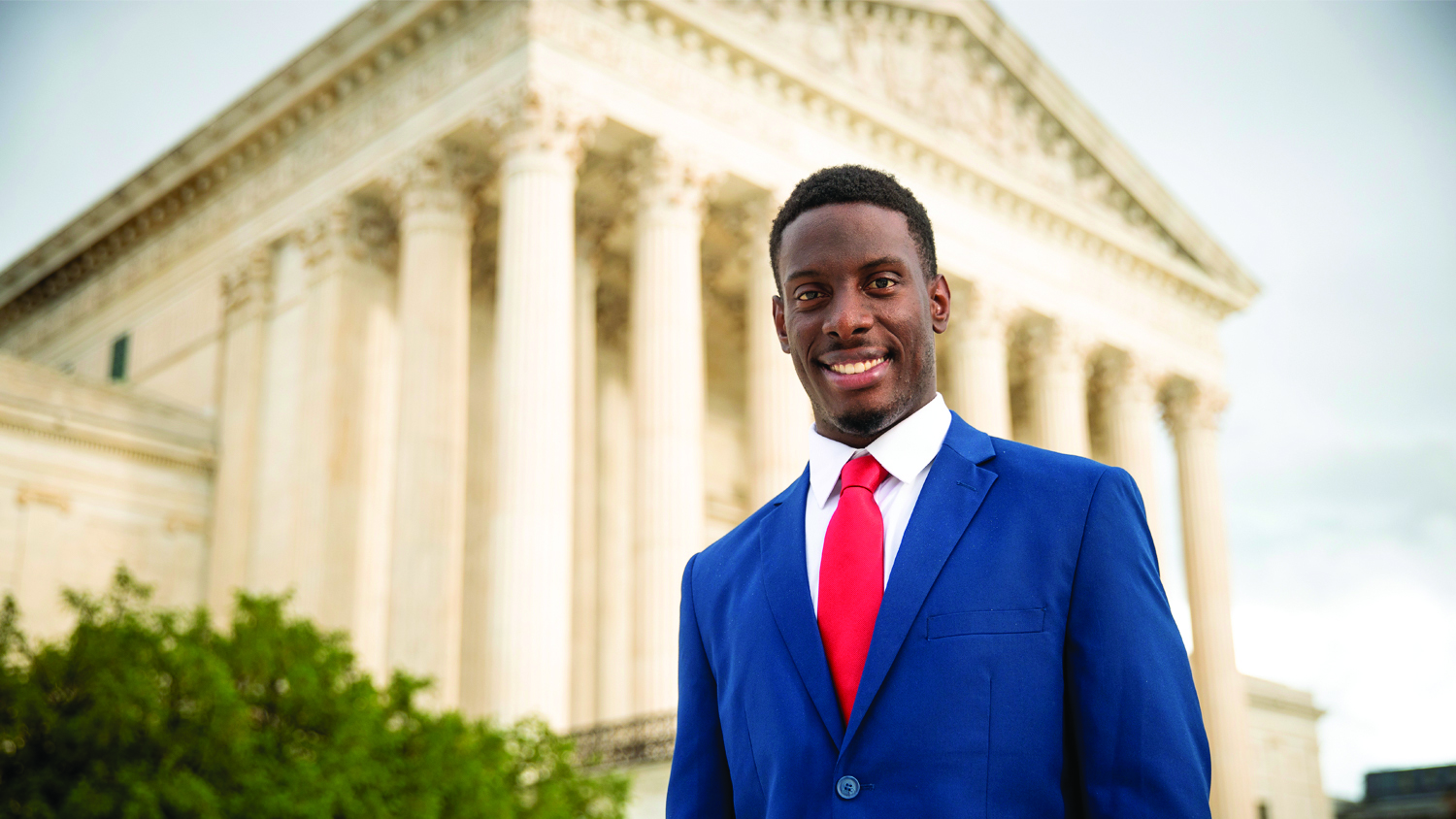 Supreme Court Sides With Christian Student Barred From Preaching on GA State Campus
A former student at a Georgia college prohibited from preaching on campus can seek compensation, the U.S. Supreme Court ruled Monday.
In an Eight-to-one decision in Uzuegbunam v. Preczewski, the high court concluded that Chike Uzuegbunam can seek nominal damages from Georgia Gwinnett College.
The opinion reversed a decision from the 11th U.S. Court of Appeals and remanded the case for additional proceedings following the Supreme Court opinion's reasoning.
Justice Clarence Thomas authored the majority opinion and. Justices Samuel Alito, Stephen Breyer, Amy Coney Barrett, Neil Gorsuch, Elena Kagan, Brett Kavanaugh and Sonia Sotomayor also sided with the majority.
"For purposes of this appeal, it is undisputed that Uzuegbunam experienced a completed violation of his constitutional rights when respondents enforced their speech policies against him," concluded Thomas.
"Because 'every violation [of a right] imports damage' … nominal damages can redress Uzuegbunam's injury even if he cannot or chooses not to quantify that harm in economic terms." The Christian student was restricted in 2016 by school officials from preaching and handing out literature at an outdoor plaza.
Legal Trends
AR Governor Claims He Signed Abortion Ban as a Direct Challenge to Roe v. Wade
Arkansas Gov. Asa Hutchinson told CNN Sunday he signed a bill banning most abortions with the goal of seeing Roe v. Wade overturned.
The bill, the Unborn Child Protection Act (SB6), passed the state House 76-19 and the Senate 27-7 before Hutchinson signed it. It will go into effect in August, although pro-choice groups say they will challenge it in court. It includes an exception for the life of the mother.
"That was the whole design of the law," Hutchinson, a Republican, told CNN. "It is not constitutional under Supreme Court cases right now… I signed it because it is a direct challenge to Roe vs. Wade – that was the intent of it." Hutchinson's comments mirror the language of the bill. The legislative findings in the bill state: "…to redress and correct the grave injustice and the crime against humanity which is being perpetuated by its decisions in Roe v. Wade…"